Enjoy This Sweet Take On The Summer Salad
While making the switch from processed sugars to fresh fruits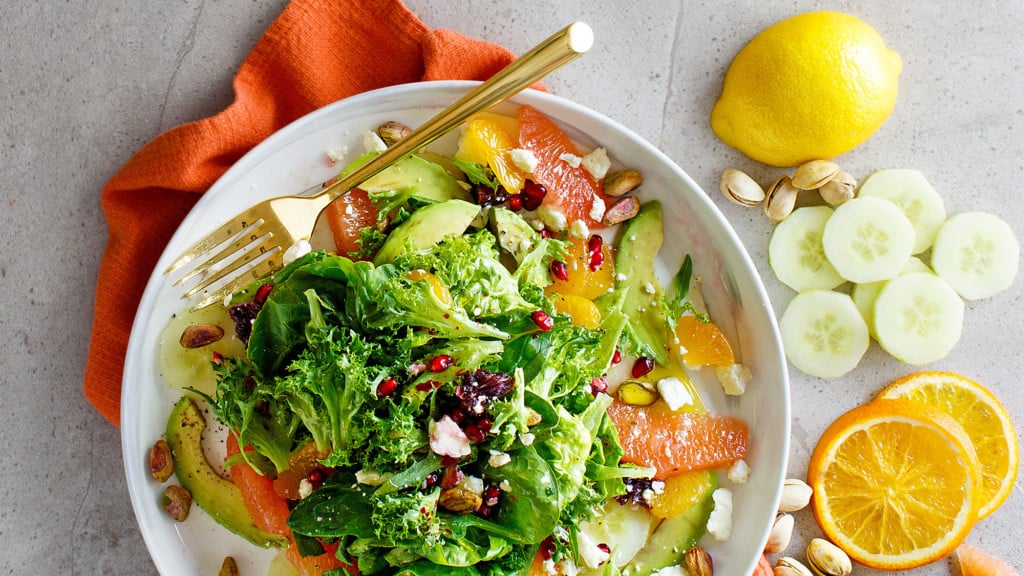 I've never enjoyed eating fast food. Salty, grease-laden foods do nothing for me. Soda is not my cup of tea.
I'm not necessarily a health junkie, but I try to maintain a healthy diet. Yet like all mortals, I do have a weakness: food fantasies that revolve around gooey chocolate chip cookies, fluffy vanilla cake and glazed rainbow sprinkle frosted doughnuts.
At the start of this year, I vowed to eat less sugar. In pursuit of my New Year's resolution, I gleaned that sugar is present in almost everything — bread, peanut butter, even marinara sauce.
I try to stay current on health studies, and I've learned that processed sugar has been linked to a variety of health conditions, including heart disease, diabetes, cancer, weight gain and even skin issues.
I consider myself a happy person who wants to stay that way. I knew that abolishing sugar would lead to a less-than-ideal me. So when a sugar craving struck, I would reach for fruit and its fructose instead of a chocolate bar and its processed sugar that increases health risks.
I've always loved eating fruit — and vegetables, for that matter — which prompted me to question why I wasn't buying more of it. I suppose I would forget how much I loved it, even after I bought it. The peels would be bruised and soft and the berries mush by the time I got to it. I needed to buy fruit and be intentional with it.
And I did. It began simply — berries with a drizzle of local honey or peaches with a sprig or two of mint. Then, I began to layer and experiment with flavors — watermelon and feta or melons with chili powder and lime. These pairings were a delightful surprise to someone who normally doesn't mix her sweet and salty.
I often top salad mix or quinoa with fruit. This meets my sweet quota for the day and fills me up. While I may not be able to resist a cookie straight from the oven, I find I am satisfied both substantially and aesthetically by fruit-centric meals.
With fresh Florida fruit at its peak in the summer months, I've concocted the accompanying cool, crisp and superbly sweet recipes ideal for dining al fresco.
Try these fresh salad recipes:
Summer Harvest Salad
Citrus Avocado Salad