Drew Cook Is The Reel Deal
Florida State graduate prepares for his first competition as an elite bass fisherman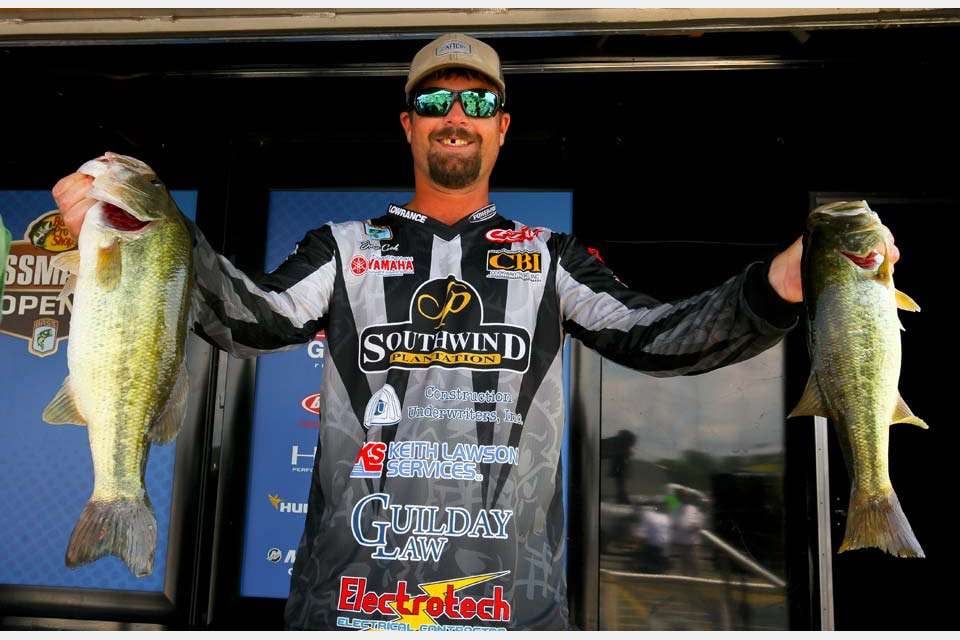 Over a short period, he has experienced tragedy, sustained a freakish injury and reached the pinnacle of his sport.
Drew Cook is an elite bass fisherman. He has been waiting all of his life to say that.
"It's been a dream for as long as I can remember, honestly, since I was a little kid," he said.
Cook, 24, a Florida State University graduate from Gadsden County, is gearing up for his first competition as one of the top 75 bass fishermen in the United States. That will take place Feb. 7-10 on the St. Johns River in Palatka.
It's the first Bassmaster Elite Series event of the season and the beginning of what Cook hopes will be a long and deep career.
"I'm looking forward to it," Cook said. "It's going to be the first year of my dream job, I reckon."
He only wishes his mother were still here to cheer him on. About two years ago, Kathy Bryant was bicycling in Mexico Beach in preparation for a triathlon when a car hit and killed her.
As he worked his way up the professional ranks, Cook said, he could count on his mother to show up at tournaments and see the fish he'd brought in.
"She was always very supportive," he said. "If your kid wants to be an astronaut, you always can tell him he can do it, and that's exactly what she would do, ever since I was a little kid. She always believed in me."
As a dental hygienist, she would have expressed particular alarm last January when he was practicing for a tournament in Central Florida. Cook said he jerked on his fishing rod in an attempt to hook a fish.
Instead of hooking the fish, he said, the 1¼-ounce weight on his fishing line shot out of the water like a rocket and hit him in the mouth, knocking out a front tooth and a bottom tooth and requiring major jaw surgery.
Even as he rang in the new year, he said, he awaited a permanent new front tooth.
"It did some serious damage," Cook said. "It's like a never-ending process."
Friends marvel at the freakishness of the accident.
"I don't have that pain, so I jokingly say that Drew has turned bass fishing into a contact sport," said Tallahassee filmmaker Chucha Barber, a friend of the family who recently made a promotional video that touts Cook as an elite bass fisherman.
Cook said he grew up fishing with his father, Finley, on Lake Talquin, known for its kayaking, bird watching and — you bet — bass fishing about 10 miles west of Tallahassee.
While friends played baseball and football in high school, Cook fished. While classmates partied in college, Cook fished. While friends went off to traditional careers, Cook fished — while also working as an assistant superintendent for his family's construction company, Cook Brothers Inc.
He participated in collegiate competitions and entered professional events with the goal of attaining elite status through a Bassmaster points system. Accomplishments included a top 10 finish in the Angler of the Year standings for 2018 Bassmaster Eastern Open competitions, a second-place finish in the 2018 Bassmaster Central Open and a third-place finish in the 2018 Bassmaster Eastern Open.
All events tested his and others' ability to fish in unfamiliar water holes throughout the country. Competitions take place over multiple days.
"It's not about how good you can go out and catch them on your home lake anymore," Cook said. "It's going to a brand new place that you've never seen and in three days figuring out how to catch them better than everybody else."
Cook last year won about $33,000 on the Bassmaster circuit, and that could multiply rapidly now that he has hit the big time. This year's Bassmaster Elite schedule includes three events that will pay out $1 million each. Eight other events feature $100,000 first-place prizes.
The higher stakes inspired Barber, the filmmaker, to produce a promotional video for Cook, who would share it with companies in a bid for sponsorships.
Sponsors help pay expenses such as travel costs and entry fees, which Cook says total about $70,000 for the season. In return, sponsors get to put their logos on Cook's boat, truck and fishing clothes.
Barber's video touts Cook as a serious, dedicated fisherman who'll stop at nothing to secure the biggest bass and the top of his class.
"Along the way, millions will watch," the narrator says. "There'll be ESPN coverage every time he shows up."
Cook says he has secured about 15 sponsors, enough to worry less about expenses and more about reeling in big checks.
"My motivation is to actually make this a career," he said. "Make a living at fishing? Sign me up."