Dress Shirt Basics
Dress it up or down; wear it tucked in or out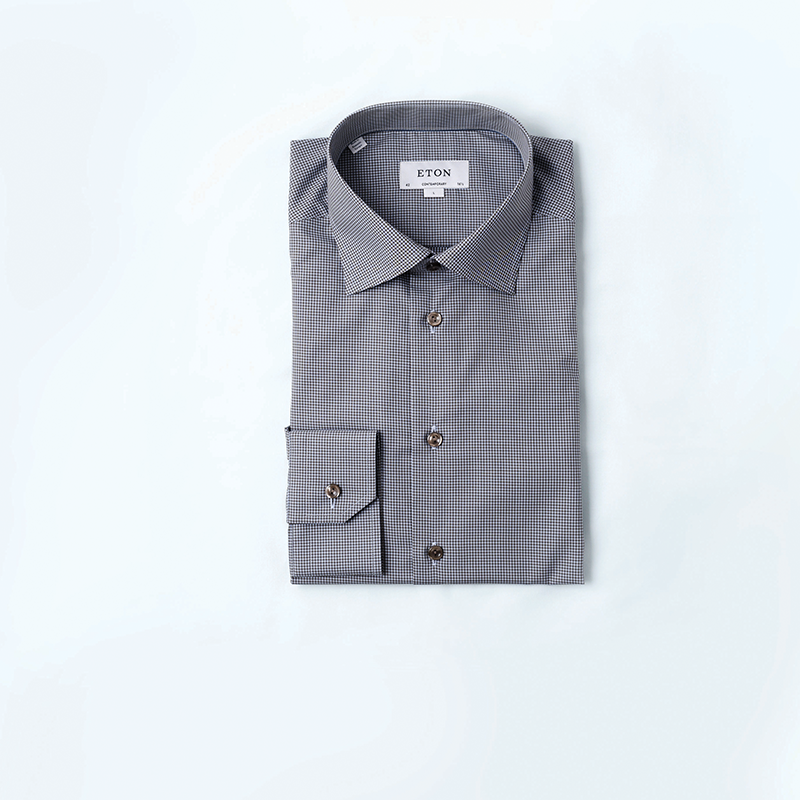 As trends evolve, the men's dress shirt is becoming more and more versatile. While dress shirts always present a sharp look, dress shirt etiquette has relaxed quite a bit. The dress shirt is not just for the office anymore. Here are some basic guidelines for perfecting this classic look for any occasion.
---
1 While getting fitted …
Do: Pay close attention to the collar and cuff. "The neck size and sleeve are the two most important things," says Roody Autain from Jos. A. Bank. These are the two things that will shrink the most when a shirt goes through the wash; dress shirts aren't usually manufactured with consideration given to the washing machine.
The key: Add half an inch when measuring collar and cuff.
Don't: Think you can get away without your measurements. Even though shirts can now be purchased in a small, medium or large, "People do need to learn how to size themselves. That's a big deal, with everybody. You're gonna have to try it on," Nic's Toggery's Victor Gavalas insists. Every customer likes his particular fit, and it's important to make sure you get one tailored to you.
2 When choosing patterns …
Do: Branch out! Try going for something you normally wouldn't wear and you might pleasantly surprise yourself. "If you know how to match your patterns and you know what you're doing, you can add a lot of expression to yourself," Gavalas says.
Don't: Wear two things with the same pattern; this actually clashes. If you're wearing a checkered or striped tie, you'll want to stick with a solid shirt or one with a different pattern.
The key: Large patterns should accompany small patterns, and vice versa.
3 For the formal occasion …
Do: Pull out a tie. Gavalas says, "That will complement everything — that's really how you dress it up." A tie's not your style? A pocket square is just as sharp.
Don't: Go too bold. According to Autain, "When you're attending a formal event, you want everything to have a solid look to it." Wear a bold pattern or checked shirt for a sportier look on casual occasions. But for formal functions, simple details and colors do the trick.
4 Choose the right material …
Do: Be picky about wrinkle-free materials. Your saving grace when you're running behind schedule, this shirt is manufactured using two methods. The best kind of material has the wrinkle-free feature built into the cotton while lesser shirts are bathed in chemicals. The former is going to last longer, feel more comfortable and is free of rough chemicals.
Don't: Neglect the purely cotton woven shirt. Nothing feels exactly like one of these, so it's a good idea to keep a few around. Autain suggests staying away from polyester blends. They're less comfortable and the quality isn't as good as cotton.
5 Finally …
Have about 10 to 15 dress shirts in your wardrobe and keep them in circulation so you don't wear out one look.
Follow these pointers and you can be confident that your look is timeless, even as times change.
---
Shirt shown: Checked Poplin shirt by Eton, 100% cotton, from Nic's Toggery ($275) — A versatile business shirt with a small, yet elegant check pattern combined with modern details such as coloured buttons and button thread. We suggest you wear this with a pair of jeans and an unlined jacket or together with a suit for a sharper look at work. Perfect for modern business and leisure wear.