Dr. Kevin Drygas Fixes Pets and Preserves Bonds
How a vet can be a dog's best friend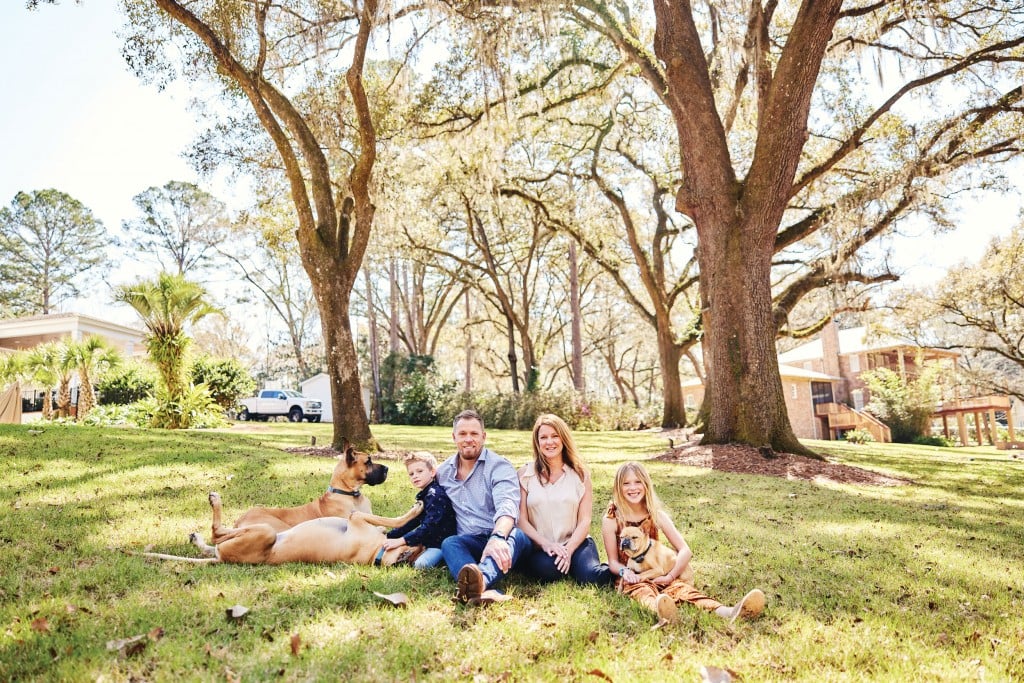 It's 4:15 a.m., and Kevin Drygas' alarm clock is demanding attention.
Never mind that 4:15 is typically off-limits for early birds and night owls alike, or that the sun isn't due to rise for another three hours.
Drygas has things to do, and he needs all day to do them.
A board-certified veterinary surgeon at Capital Veterinary Specialists on Mahan Drive, Drygas spends most of his time at his clinic, where he performs the oh-so-important duty of fixing up sick or injured pets and returning them good as new to their concerned owners.
But it's 4:15 a.m., and Drygas isn't scheduled to arrive in his office until 7.
Drygas gets started by preparing for the workday ahead, hitting the gym for an hour or more and then grabbing breakfast before putting on his lab coat and greeting his first round of patients.
All of this before most offices open their doors for the day. And Drygas will be there, performing surgeries, setting bones or repairing ligaments until 6, 7, 8 or 9 p.m., depending on what needs to be done. Recently, he didn't close up shop until after 11.
It's a head-spinning schedule, but Drygas doesn't mind.
"It's a rhythm and a balance," Drygas said. "It seems like a lot, but it really is not. When you love what you do, it's easy. It doesn't seem like work to be there."
Being in Tallahassee helps, too.
A University of Florida graduate who grew up in Jacksonville, Virginia, South Carolina and St. Augustine, Drygas had never set foot in the capital city before visiting with his wife Amber, who had attended Florida State. The two were married in 2005 and have two children, Liliana and Will.
Rolling hills, canopy roads and a strong sense of community — as well as the obvious need for a veterinary specialist in the area — convinced Drygas that Tallahassee was a place he could put down roots both personally and professionally.
"After finishing my residency, I knew I wanted to do my own thing," Drygas said. "And Tallahassee was underserved as an area. It seemed to make the most the sense."
He was right.
After arriving in Tallahassee and starting out with a team of two doctors and four nurses, Drygas has seen Capital Veterinary Specialists expand to 14 doctors, 90 nurses, and thousands of happy pets and pet owners.
"I love it," Drygas said. "This is a phenomenal place to be."
Success didn't happen overnight. Drygas said his first two years in business involved a "lot of shaking hands" and finding ways to connect with both pet owners and the surrounding veterinary community.
But after a few years of pounding the pavement and making friends and believers with both his engaging personality and his work in the clinic, things started to click.
These days, Capital Veterinary Specialists has locations in Tallahassee and Santa Rosa Beach — Drygas visits the coast every other Friday, making for more early mornings — and serves patients from throughout the Panhandle and South Georgia.
"It was a lot of work," Drygas said. "Really from the ground up."
Drygas owns three dogs — Ford, Boss and Roma, all of them rescues — and often knows pets and their families for the entire duration of a pet's life.
When he was just 12 years old, he came into possession of a pair of rabbits with painful ear infections. Their owner couldn't take care of them anymore and couldn't find anyone who could.
In a sense, those rabbits would become Dr. Drygas' first two patients.
"She gave them to me, but I had to take care of them," Drygas remembers. "In that instant, I realized it was very cool to be able to make a real difference in an animal's life."
And that, Drygas said, is the most satisfying part of his job.
"The absolute biggest reward is being able to restore the bond between people and their fur baby," he said. "We have pets to give us fulfillment and enrich our lives. And when our pets are sick, we stress about them like a loved one.
"So, to be able to take a sick or injured pet and turn them around, not only are you helping that pet and restoring its health and comfort and quality of life, but at the same time, you are enhancing the owner's quality of life by restoring that bond."
By his own admission, Drygas does only four things in his life: work, sleep, work out and spend time with Amber, Liliana and Will.
If Drygas is away from the office, Liliana and Will, ages 9 and 7, are likely with him. They run, ride bikes, skateboard and visit area parks together.
More than anything, though, they love to cook together. The Drygas family specialty is homemade pizza.
Drygas sometimes spends nights or weekends at work, but it turns out that a veterinary clinic can be a pretty cool place for a kid to hang out.
"They love coming to work," Drygas said of his kids. "They love to help the nurses. So that's what we do."