Downsizing to Smaller Homes Is the New Trend
The less-is-more philosophy has come to the family home, with square footage taking a back seat to quality, functionality, charm and character.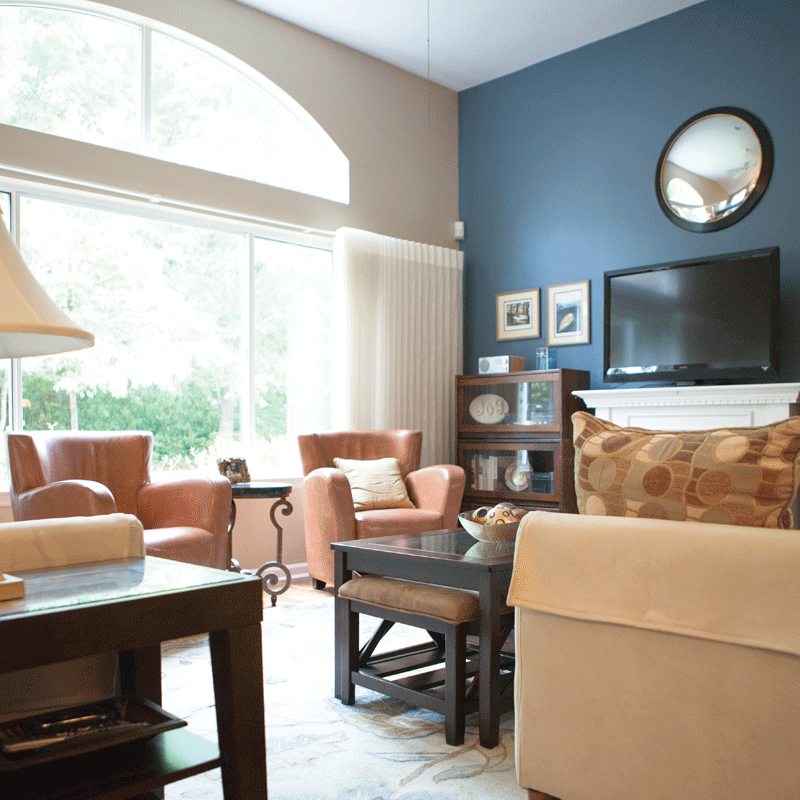 After years of building ever-bigger houses, we're looking for new values, say regional builders and designers. We're more interested in reconnecting with family and friends in deeper ways than in show-off houses, and the result is a trend towards smaller, smarter homes.
"What we all want is a life of quality," explains Randy Wise, whose Niceville construction company builds houses throughout Northwest Florida. "This is nothing new, of course, but the way we think about it and attempt to achieve it has changed. There has been a backlash against conspicuous consumption, and we're seeing a new understanding that true luxury is comfort, solace and connection. So we're paring down, simplifying and editing.
"In construction, this translates into homes that are significantly different from the ones we built just a few years ago. Homebuyers no longer think of a house in terms of resale, so now they turn their backs on the formal dining room, living room and two-story foyer they used to find necessary to appeal to the next owners. They just want what they need for their own family."
Wise continues: "For the first time in my memory, the formal dining room has become a flex room. That's builder-speak for a multi-purpose room. It can be a home office, a library, a downstairs bedroom. Also, the downstairs powder room is now becoming a full bath, so with the flex room you now have a first-floor master suite, very desirable today. With assisted living costs sky high, aging parents move in with their children. The added benefit is that these grandparents can help care for their grandchildren. That's the way it used to be. And it makes sense today, too."
The new smaller home also emphasizes outdoor living spaces like never before, he adds, and attic spaces are super-insulated to provide good storage.
Wise grants that today's small house often isn't less costly than the bigger one, but buyers, he says, accept that as long as they're spending their money on high-quality design and features, including those that cut utility costs.
"The point is that when you build smaller, you can spend money on higher-quality materials and features," he summarizes.
Editing Elegantly
Designer Rose Marie Brabec of Tallahassee finds the new trend towards downsizing "satisfying and exciting."
"There comes a point when that large and grand home filled with possessions exhausts you," says Brabec. "You don't even see those possessions anymore. So you decide to get off the treadmill of acquisition and go for a smaller home. That means getting rid of lot of furnishings. What to keep? What to give away? What needs freshening up? It's a challenge, of course, balancing people's memories and the functionality of their new spaces. I often find that the psychology degree I earned before turning to design is very, very helpful."
Universal design is often part of the new smaller homes, says Brabec, even for younger, active homeowners. They plan for the future and want to stay in their homes, so elevators or one-floor living layouts and wider doors become part of the downsizing process.
"We urge people to look ahead," she explains. "For example, when you buy a sofa, look ahead 15 years or so. At that time, that low-slung, armless sofa may not be very functional. As you get older, it gets difficult to get up from such a sofa. A 21-inch sofa might be better. That whole group of people in their 40s and 50s, who're looking towards retirement, really need to think about their future home options. Think of a comfort seat in the shower, a shower handle to hang on to, brighter lighting. One of the things I particularly like is to design layered window treatments that will let in maximum natural light, but also allows adjustments for privacy. Adding a couple of live plants is another feel-good idea."
Simpler Is Better
Is it traumatic for homeowners to downsize? Jesica Parker says no. A divorced mother and co-owner of Blossom's Flowers in Tallahassee, she moved from a 4,000-square-foot, five-bedroom home plus pool house to a 1,700-square-foot townhome. It was "liberating," she says.
"We sold the house, and had a giant yard sale," she tells, "and I was happily surprised when I found out how much I now save on utilities and upkeep. The only bad moment came when I realized my favorite chair wouldn't fit in the new place. I gave it to a friend, so at least I can visit it once in a while."
Jan and Dave Cuddington, longtime Tallahassee residents, are traditional downsizers. They went from a 2,700-square-foot house to a 1,600-square-foot home when they became empty nesters. "We looked at a townhome first," says Jan Cuddington, "but they didn't allow pets, so you could say that we bought a house for Libby, our yellow lab. It has turned out well. We moved while we could and have nothing but happy memories from the old place. And the new one is so convenient, less to care for, and we're within walking distance of everything."
Small Is the New Big
For decades, architects have objected to the big-house obsession, and then one of them, Sarah Susanka, wrote "The Not So Big House," a book advising homeowners not to fall for the "castle urge." The book became a big hit and is credited with launching the nationwide trend towards sensibly sized housing.
Downsizing gracefully is one of the subjects taught by Dr. Elizabeth Goldsmith, a professor at the College of Human Sciences at Florida State University. "Many people fear the process of letting go of things," she says, "but fortunately people are now fed up with such wasteful spaces as gift-wrapping and wine-tasting rooms. Susanka's premises are taking hold, and sustainable design is no longer just for the Birkenstock set. Of course, building a smaller home that'll last a long time is, in itself, a 'green factor,' but in addition, reclaimed materials, water conservation features and more efficient heat pumps and windows are going mainstream."
Goldsmith practices as she teaches. She has downsized twice, first selling her family home and moving to a two-story house in SouthWood, Tallahassee's New Urbanism community. Then, she moved again, this time to a one-story, 1,600-square-foot home, also in SouthWood.
As for Susanka, she also lives according to the principles she sets forth in her books. As a best-selling author, she could well afford a mansion. Instead she built a 2,200-square-foot Cape Cod with a big front porch on a lot that looks like it could be in the country, but is close to the grocery store and the airport. "What more could one want?" she asks in her next book, "Not So Big Remodeling."