Breathing Life Into the Past
New book documents Black history in Tallahassee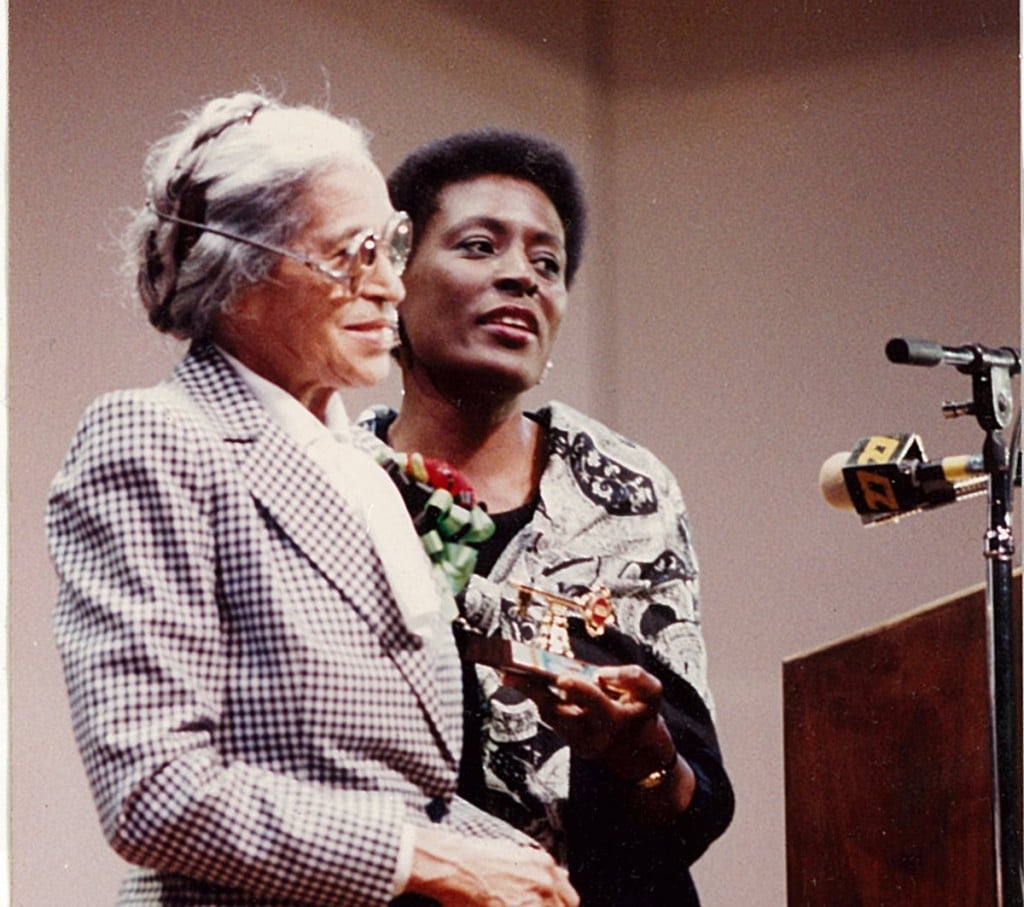 Dorothy Inman-Johnson, a history maker in her own right, signed copies of her new book, Tallahassee Black History Firsts, Post-Reconstruction Era, at an event held Oct. 5 at the LeRoy Collins Public Library.
Rev. Lee Johnson, Inman-Johnson's husband, spoke about his wife's dedication to the book project and introduced her as the "cheese to my macaroni."
"This is for generations to come," Johnson said. "This is for our children and grandchildren."
Tallahassee Black History Firsts, Post-Reconstruction Era, Inman-Johnson's fourth book, recounts the lives and contributions of Black leaders throughout Tallahassee's recent history.
"I wanted the book not just to be a recitation of their resumes, but their life stories," Inman-Johnson said. "Many of the folks I wrote about, I have known for most of the years I have lived in Tallahassee, and I moved here in December 1971. And, I thought I knew them! So much new was revealed to me as I began to collect the information on each one of them and learn their life stories."
Prominent community members, many of them featured in the book, attended the signing. Inman-Johnson recognized Mayor Pro-Tem Curtis Richardson and Sheriff Walt McNeil. Inman-Johnson was the first Black woman elected to the City Commission and Tallahassee's first Black female mayor.
"History is being made every day," Inman-Johnson said. "It did not stop with the abolition of slavery or with Black icons like Fannie Lou Hamer, W. E. B. Du Bois, Thurgood Marshall, Martin Luther King Jr. or Rosa Parks, who are often taught about in the schools. Those seem to be the figures that the schools remember, and they don't remember that our history did not stop with those national icons. Communities have heroes and trailblazers who are doing wonderful things all the time and they deserve to be recognized."
Inman-Johnson, addressing the teaching of Black history in public schools, characterized moves to ban books and discussion related to the struggle of Black Americans in post-slavery society as attempts to erase history.
"I hope this book encourages other communities in Florida and beyond to begin to document the rich history of their communities," she said. "It is, in large part, the obligation of Black community leaders and educators to make sure it is done. Starting in January, I will begin scheduling lectures at colleges, universities, conferences and other venues on preserving Black history, one community at a time."
Tallahassee Black History Firsts, Post-Reconstruction Era, was published by Rowland Publishing and is available at Amazon.com.
---
---