Don Quarello Brings a Touch of 'Mad Men' to Waterworks, Tallahassee's Tiki Lounge
The owner of two Midtown gems, Quarello is in the business of transporting you to a mid-century dream.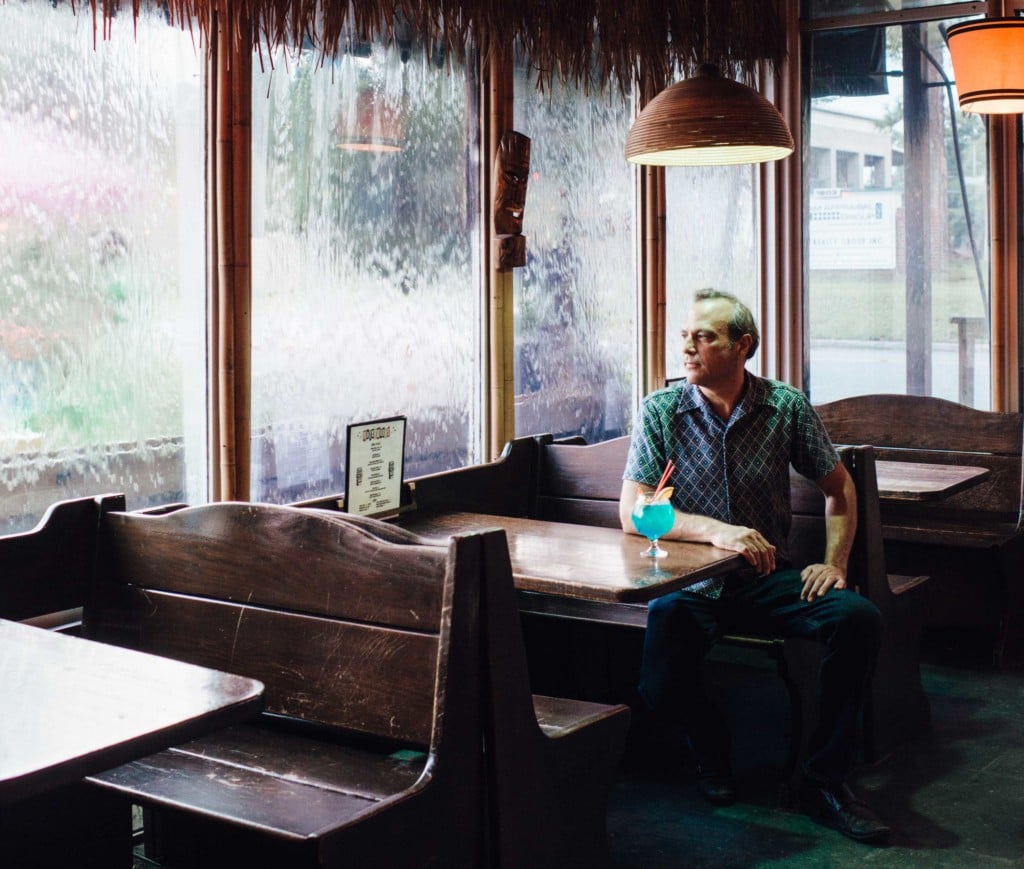 Like most teenagers, Don Quarello liked to goof off. One afternoon, when he was 14, the South Florida native was doing exactly that. But not for long. His life was about to change … forever. The young Quarello was watching "The Three Stooges" when his father, a construction worker, burst through the door and told him to go get a job.
So he did. As the newly minted busboy at Alberto's of Hallandale. "I was in charge of pouring water, clearing the tables and making garlic bread," Quarello recalled. Because the classic checkered-tablecloth Italian restaurant was adjacent to the Gulfstream Park racetrack, old-school celebrities like Danny Kaye and Connie Francis sometimes dropped by, looking to sop up some red sauce and chase it with some vino after betting on the ponies.
It was a big thing "for a kid in the 1970s to have Danny Kaye sit down and make jokes with you." The joint had its own cheesy charisma, like a backdrop for a Scorsese flick. A strolling balladeer bumping into waiters. The blind Italian pianist in a velour tuxedo, entertaining in a lounge "from a stereotypical movie where you thought 'that's even too much of a stereotype!'" Quarello fell in love.
Cut to 2018, one afternoon in Midtown Tallahassee, where the onetime busboy commands his own congenial and eccentric enterprise: Waterworks, the capital city's only tiki lounge, and a social and cultural mainstay for the last quarter-century. Patrons can nearly always find Quarello at work, often dressed in a signature dark blazer and skinny tie. After the debut of the 1960s-set drama "Mad Men," people likened Quarello's look to the show's stylishly cool antihero, Don Draper.
But Quarello was way ahead of the trend. "I wanted a throwback to the '60s kind of fare," Quarello said of his vision, which first manifested in 1992 when he launched the original Waterworks in a South Monroe Street storefront adjacent to Park Avenue.
Eight years later, Quarello took a leap of faith and acquired the Thomasville Road site of the legendary Kent's Lounge, a dive bar beloved for its classic country jukebox and paint-peeling whiskey shots. "I thought if you go out to a bar you really want to feel like you're someplace else," he explained. "Instead of resembling a vintage store like the old Waterworks, it would be a Polynesian bar."
With its bamboo fixtures, carved tiki heads and distinctive flowing-water windows — hence, the bar and restaurant's name — the faux-exotic destination is an homage to a kind of mid-century Floridian fever dream and a local landmark. Quarello waxed wistful detailing how the discovery of some tiny plastic marlins to use as a cocktail ornament inspired one of Waterworks' dizzying concoctions.
"If I'm going to use that, I knew I had to make a blue drink, and then it needs some kind of reference to Hemingway, so we just invented the 'Old Man and the Sea' and put a plastic marlin on the brandy glass." The place is popular as a quiet afternoon refuge or the late-evening habitat of musicians, writers, artists and bon vivants of multiple generations who chill on the patio.
The entertainment calendar thrives on a mix of jazz, classical, songwriters, surf-rock and science nights. That might be enough for most entrepreneurs. Luckily, Quarello has a lot of ideas — and energy. "Don was looking to have some sort of cultural axis mundi for the community," said Dave Morris, the former Tallahassee performance artist sometimes known as Hearty White, who has been Quarello's friend and frequent madcap collaborator for 25 years.
"Once he moved to Kent's he really went overboard. I remember devoting weeks to recreating a scene in 'Star Wars' or 'Elephant Man' or something. I thought, 'This is part of the food and beverage industry?' It's like (cult filmmaker) Ed Wood Jr. owns a bar sometimes. It's that's level of quirky genius."
And it's contagious. Much like Alberto's, Waterworks has been a magnet for the famous and almost famous. Academy Award-winning director Barry Jenkins was a regular there during his days at Florida State University, and praised the bar during a recent visit to town. Another Oscar fave, the late filmmaker Jonathan Demme, who shot "Something Wild" in Tallahassee, was a semi-regular.
Tallahassee natives gone Hollywood, like actors Tony Hale ("Veep") and Cheryl Hines ("Curb Your Enthusiasm") pop in from time to time. Yet, Quarello takes his greatest pleasure in giving his loyal patrons a welcoming clubhouse to call their own. It's a reciprocal joy fashioning some crazy rum libation served, say, out of a whole pineapple.
"When you see their face light up," he said, "you know it's not all for show." And his ambitions for the business are very active these days, with the opening of The Hideaway, a java hut and all-day breakfast and lunch spot in the bar's former "Spaceport" lounge, and plans for a micro version of the old Cicada Market he once ran at the long-vanished Tomatoland.
On a recent Sunday morning, Quarello was shockingly bright-eyed as he greeted guests on The Hideaway's patio. Waterworks doesn't close until 2 a.m., and he laughed as he calculated just how much sleep he didn't have. "He's really devoted his life to it," said Morris, who hand-carved many of the tiki statuettes in the bar. "A real gem he is. An incredible crazy person."