Doing the MagLab Math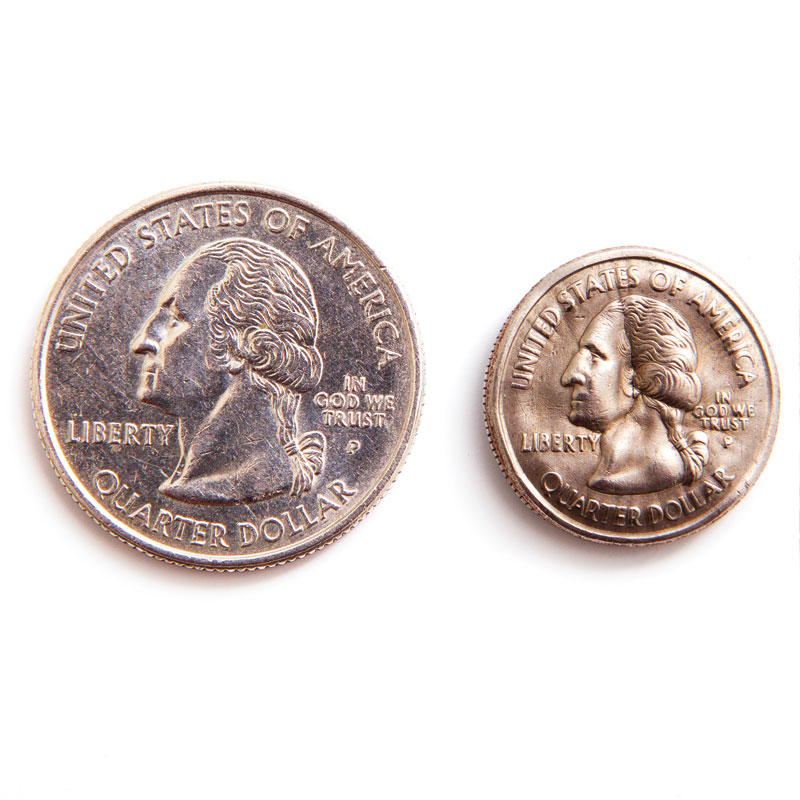 Perhaps one of Tallahassee's most underappreciated treasures, the National High Magnetic Field Laboratory (less formally known as the MagLab), is the largest and highest-powered magnet laboratory in the world. A collaboration between Florida State University, the University of Florida and Los Alamos National Laboratory in New Mexico, this unique facility has the power to advance not only basic science, but also engineering and technology in new and exciting ways.
photo by Scott Holstein
The Shrinking Quarter Trick
An ordinary quarter is put inside the MagLab-built Incredible Shrinking Quarter Machine, a specialized copper coil and magnetic field. The machine (which is plugged into a regular outlet) charges a capacitor that holds about 7,000 watts. About 100,000 amps are shot for only an instant through the copper coil that contains the quarter, creating a ball of plasma as hot as the surface of the sun. All this energy vaporizes the coil. The same explosion that blows the coil outward also forces the quarter inward, hence the shrinking quarter.
MagLab Facts
• 383 people representing 52 countries are employed by The MagLab.
• 33 percent of MagLab employees have Ph.Ds.
• 400 liters of water per second surging at 45 miles per hour are required to keep the magnet cool.
• The average U.S. home uses 920 kilowatt-hours of electricity. For the MagLab, it's 3.778 million kilowatt-hours.
• 8,800 students are instructed every year through the MagLab's educational outreach program.
• The magnet weighs 35 tons and has 4 miles of super-conducting wire coiled inside.
• $54 million The MagLab's annual operating budget
• 12: The number of world records the magnet holds
MagLab Open House
When: Saturday, Feb. 22, 10 a.m. to 3 p.m.
Where: MagLab, 1800 E. Paul Dirac Drive
Cost: Free with canned good donation for America's Second Harvest Food Bank of the Big Bend