Does Your Family Have an Escape Plan?
The Importance of E.D.I.T.H.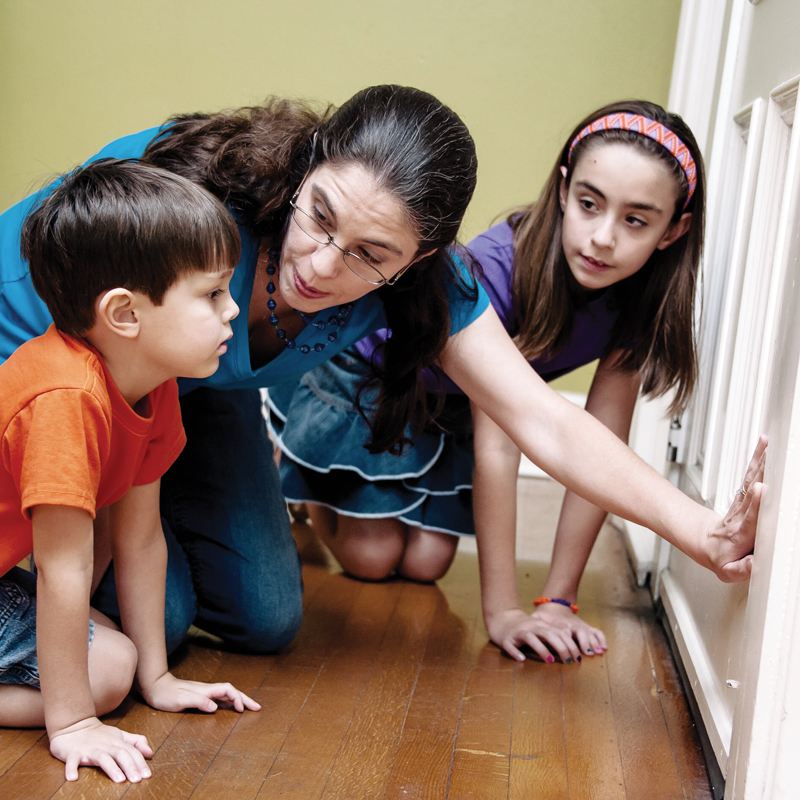 Imagine a fire burning in your home, with your family fast asleep. Smoke and heat intensify quickly. Every second counts. How do you keep everyone safe? And how will your family escape?
Without a plan, you may not know the best route to safety. Lt. Mike Bellamy, Tallahassee Fire Department's Public Information Officer, suggests that every family in Tallahassee prepare an E.D.I.T.H. (Exit Drills in the Home).
Follow these tips, courtesy of Bellamy and the Tallahassee Fire Department, on creating a soundproof E.D.I.T.H. plan:
Figure out alternative routes out of your house if a fire is blocking usual doorways. "Sometimes with a fire your main exits are blocked so you have to have other routes to come up with. How do we get outside? How do we safely make sure everyone's out?" Bellamy said.
Make sure smoke detectors are installed and working properly in your house. "Smoke detectors give us that early warning that allows us to actually follow a plan," he emphasized.
Sleep with your bedroom doors closed so the fire does not spread. "It limits the amount of smoke the will travel into that room," explained Bellamy. "It gives the smoke detector time to go off without affecting you personally."
If you're sleeping when the fire occurs, roll out of bed slowly and always stay low to the ground when escaping the house. "A lot of times one breath of the heat, gases and smoke can cause you to not be able to breathe," he warned.
Designate a meeting place once you are out of the house. " [It's important] to designate a spot near the big oak tree or by the mailbox," said Bellamy.
Know how you will contact the police once you are out of your house, whether you bring a designated cell phone with you or you have made arrangements with a neighbor to call the police.
It's extremely important that families take the time to develop a solid plan if a fire occurs. "These are our loved ones we're talking about; these are our children, our wives and our husbands," he said. "These are people we value over the property and anything else, so it's vital that people formulate some sort of plan or idea and place those ideas into action in case of an emergency."