Despite the Name, This Rescue is Not Just for Big Dogs
It's No Mystery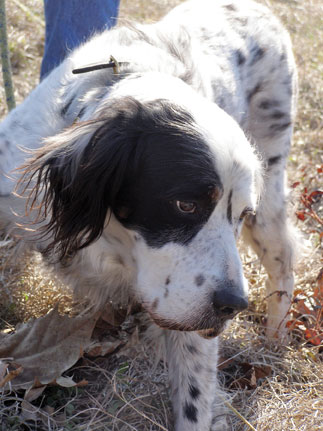 Sherlock likes to lounge his days away on the family couch — unless, of course, he's outside pointing lizards or in the field pointing quail.
This life of comfort wasn't assured when the malnourished English Setter was found scrounging for food in dumpsters and hauled off to the animal shelter in Dothan, Ala. But that's where Big Dog Rescue of Tallahassee stepped in, bringing him to Florida and back to life.
From giant to miniature, dogs of all sizes owe their lives and newfound happiness to the rescue group, which began operating in 1998. Cats and even rabbits have also benefitted from the food, care and love provided by Big Dog Rescue, which depends on volunteers, donations and a foster home network to do its work.
"Depending on the situation, we can make room for just about anybody," says Sheree Brown, the organization's secretary, who stops by Tallahassee's animal shelter once a week to see which dogs might fit well in a local foster home. Fosters also routinely scout local shelters to rescue animals they feel can be adopted. At any given time there could be up to 50 animals in Big Dog's care.
A website, bigdogrescue.com, lists the animals up for adoption and on the second and fourth weekends of each month, foster parents bring their charges to PetSmart in hopes of getting them adopted. E-mails can be sent via the website, or call (850) 562-3200.