Denise Boineau, The Poised Painter
A painter on her way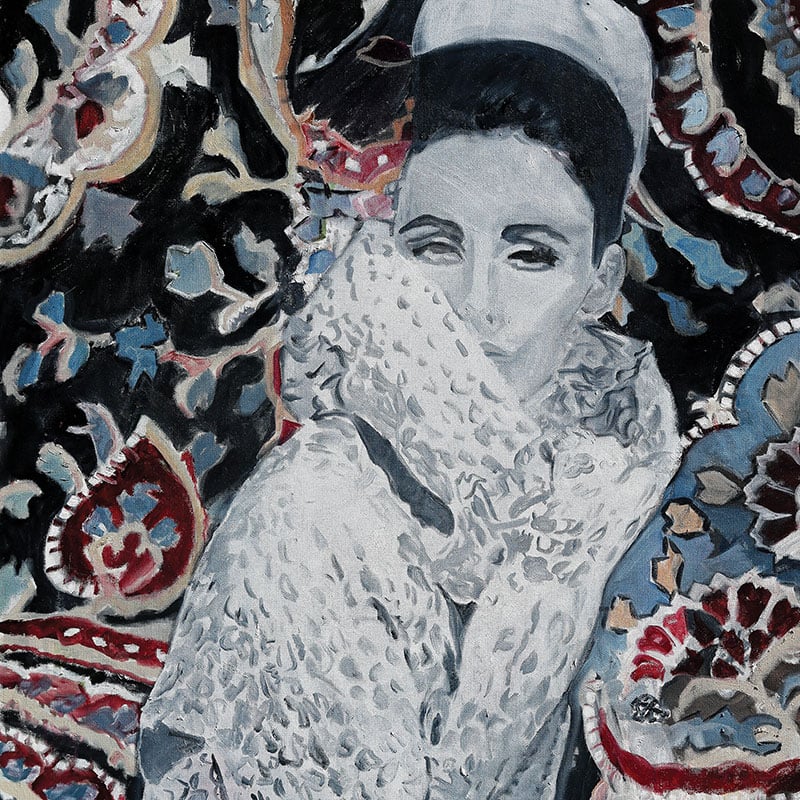 Many women of a certain age claim they still want to "find themselves." It may be unclear where they've been all the years before, but still, among school, career, motherhood, charities and church, the inner woman, the woman's soul, may have gotten pushed into a corner.
But for Denise Boineau, a lithesome blonde in her early 50s, her Tallahassee years have been the final weaving together of her life's disparate parts. She's found herself for sure, and she's done it through art.
Today, Boineau is an up-and-coming painter who has shown her large canvases at the Thomasville Center for the Arts, in wall-size murals at Thomasville's Flaunt Festival, in the Signature Gallery in Tallahassee and in a solo show in a gallery outside Lexington, Kentucky. Her works currently hang in the FSU Law School's Center for Advocacy, and she may soon do works for the new Loft project downtown.
Boineau paints in oils that are filled with sleek fashion models with dramatic faces who walk on runways or pose slump-shouldered in classic Voguesque slouches. Fabric patterns, prints, and the arabesques of stylized Islamic tiles geometrically dance across her canvases.
Boineau definitely knows her way around fashion houses and loves the materials that drape their models. But her other love — also sleek and elegant — are the horses that bound and buck from the surfaces of her series of western, polo, hunting and racing equine beauties.
Models and horses? Maybe a little background is required. Boineau grew up in North Carolina on a horse farm owned by her stepfather. She loved horses, had one of her own and often "rode to hounds." She also loved drawing them, coming to know the complicated equine anatomy by literally touching it. 
Yet by college time, she was headed out of the barn and into a world of textiles, fashion and marketing. "I didn't know I was a city girl until I got there," she laughs. Soon Boineau was working with clothing retailers, putting on trunk shows and dealing with the capriciousness of the fashion industry in Washington, D.C., and Atlanta — dealings that provided the up and down sine-wave to her career. A stint with Calvin Klein; merchandising director at Seventeen Magazine; and eventually Fashion Director at Macy's in New York were jobs she loved. But fashion gives and it takes away, and when Macy's was purchased by Federated Department Stores, her beloved job was eliminated. Boineau needed a reset. And she took it by moving to Utah.
Fashion eventually called again, and she opened her own designer off-price store in Park City, but something else came of her move to Utah. Boineau, then 45, met the love of her life, a professor at the University of Utah. Following a Paris engagement, a wedding and his transfer to FSU, Boineau found herself, for the first time, without a template for who she was.
"My independent way of living had shifted," she says. And she needed to reinvent herself, this time as a housewife, but one with a purpose. And art came to the rescue.
"Painting has become a passion now," she says. She paints horses that cavort and can't be still. She paints detached models whose thoughts seem as mysterious as their emotionless features. And she dreams of the artist she is yet to become. 
"I want to sculpt, and I'm experimenting with mixed media these days — ripping apart clothes from my old shop in Utah that I'll use on canvases." 
The symmetry is hard to miss — the full circle — the perfect weave. Denise Boineau has found herself for sure and has artfully reunited with the things she's loved.