Dee Crumpler Ties One On
He's Sew Fashionable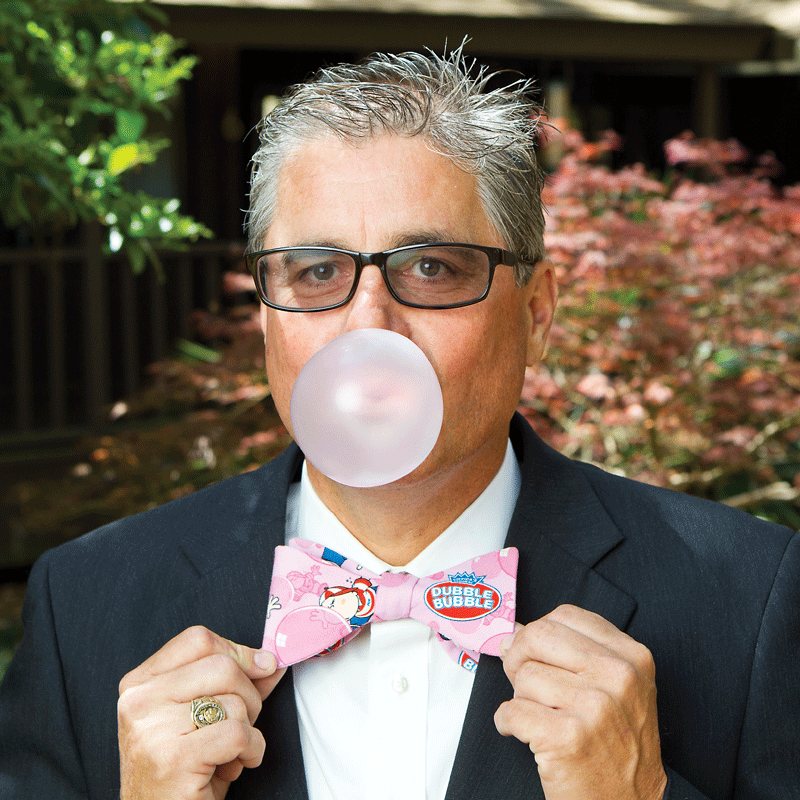 Sure, real men might wear bow ties, but how many can claim to actually make the ones they are sporting?
The multitalented Dee Crumpler — a member of the Leon County School Board and a City of Tallahassee interim assistant city manager for safety and neighborhood services — is also a self-taught tailor of his signature neckwear.
"I like funky bow ties," Crumpler said and figured he could have as many — and make them as funky as he wanted — by sewing them himself. Just one problem: While he was proficient at woodworking (he crafts wooden canoes), Crumpler had never used a sewing machine. While he was able to unearth one in his home, he didn't know how to use it. In fact, he had to order an operating manual online to learn how to thread the machine.
His first efforts were slow going, pinning a paper pattern to a half-yard of fabric, so he fashioned a pattern out of wood and traced around it. Refining his process even more, Crumpler had the pattern made out of see-through acrylic so he could perfectly place it on the fabric (this came in handy when he was trying to center the Seminole logo on one wing of a bow tie) and learned the ease of using a rotary cutter.
In addition to the Seminole neckwear, Crumpler has made bow ties (and matching pocket squares) for every season, as well as motifs such as license plates, Superman and Tootsie Pops.
Some of the latest creations he wore during school board meetings were made from fabric donated to The Sharing Tree, a reusable resource center that provides upcycled materials to teachers and the general public. To support the nonprofit's mission, his ties were auctioned off during its Celebri-Tree Dinner fundraiser in April.