'Daily Show' Comedian Roy Wood Jr. Returning to Town to Emcee FAMU Events
The Florida A&M alumnus revisits his roots for a few jokes and a lot of celebration.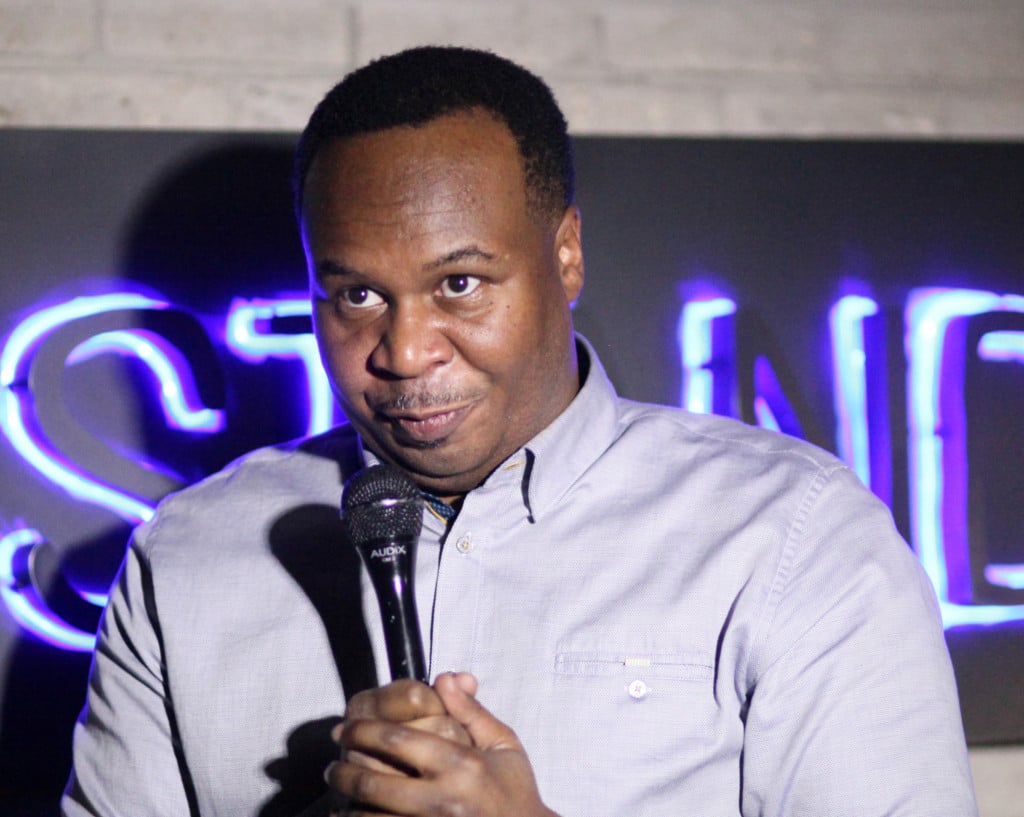 Actor and comedian Roy Wood Jr. is returning this week to Tallahassee. And if the Capital City has a funny bone, you can bet he'll aim for it.
"I'll crack a joke or two," he said.
But he says he's coming to town Nov. 10-11 to support his alma mater, Florida A&M University, as it inaugurates President Dr. Larry Robinson, who won that appointment last year, and as it launches a scholarship initiative.
He'll emcee both events and said he "will just be there in support of my alma mater and do what I can to make sure that they keep creating great graduates like Andrew Gillum, Keisha Lance Bottoms and Will Packer and such."
Wood, 39, a Birmingham, Ala., native and a regular on Comedy Central's "The Daily Show with Trevor Noah" since 2015, graduated from Florida A&M's journalism department in 2001.
He says he maintains a strong appreciation for his university and that he dedicated his Comedy Central special, "Father Figure," to late professor Dr. James Hawkins and to FAMU.
"I feel like without the faculty and staff at Florida A&M that I wouldn't have been on solid footing once I got out into the world," he told Tallahassee Magazine in a telephone interview Friday. "A great deal of that, I attribute to the journalism department. It's less (about) education. It's an education, but there's something to life experience and growth as a human being that I believe would not have happened for me if not for FAMU."
While in Tallahassee, Wood worked at the Golden Corral on North Monroe Street, and he acknowledged with a laugh that he once got caught shoplifting at a department store.
He says he has learned and grown from his mistakes, but he doesn't yet include them in his comedy.
"For the most part, most of the mistakes I've made have helped shaped my perspective of the world," he said. "So a lot of my comedy remains worldly, in the sense of looking at the world in which we live and figuring things out."
Yet he added: "I'd be lying if I said my own experiences didn't help create a True North for me in wanting to look deeper into that world and what it's like to live in a world of second chances."
As his website points out, Entertainment Weekly described Wood's comedy as "charismatic crankiness."
Wood says he doesn't know about the charismatic part.
But cranky?
"That's probably an accurate assessment of what I do," he said. "I've always said that I'm the guy that's always mad about all the wrong things for the right reasons. I'm the guy that's mad that a fast food spot won't give you extra sauce when you get a six-piece nugget."
He has been spending time in Florida as the "The Daily Show" explores key issues and candidates in the run-up to Tuesday's election.
A "Miami Vice" spoof episode last week featured "The Daily Show's" Michael Kosta with Wood. As characters Crockett and Tubbs, they walked beaches and investigated the problem of blue-green algae blooms, which have grown into a national political issue.
During the segment, a woman he interviews tells Wood that pollutants create the blooms and that they're not easy to stop because Florida's biggest polluters, including sugar companies, tend to be its biggest campaign contributors.
"So it's like the mafia but like delicious," Wood says.
Yes, the woman says.