Cursive Could Get a Boost from New Florida Standards
The Write Stuff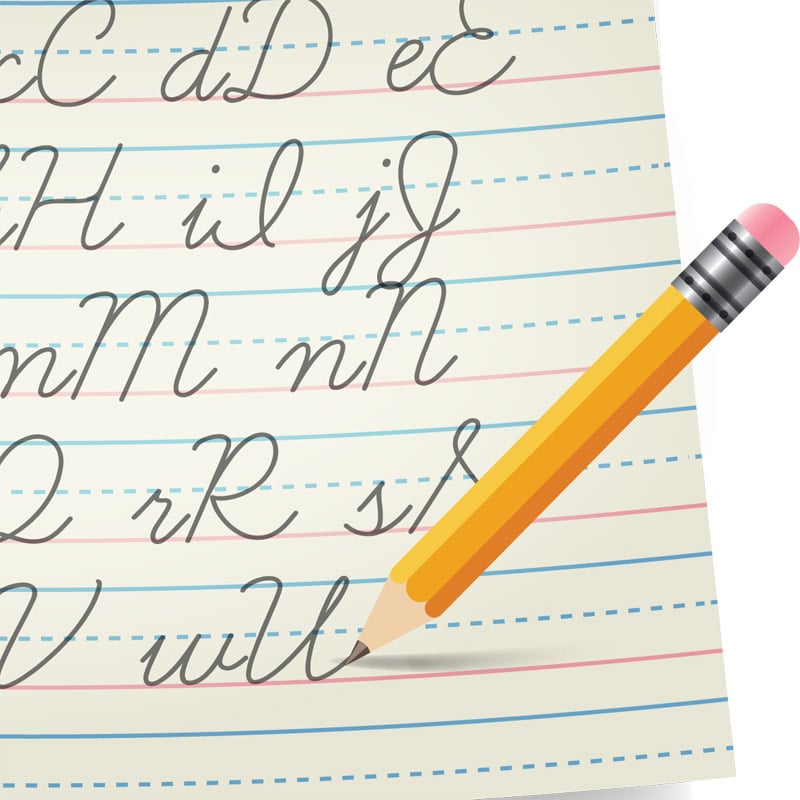 Not all that long ago, children painstakingly traced the loops and curves of flowing, cursive script on their Zaner-Bloser worksheets, anxious to master this new, more adult, way to write. Sadly, for many of today's young ones, this time-honored penmanship may be forever lost.
As technology advances, its integration into children's daily activities, like writing essays or completing homework, increases. What we once wrote by hand can now be typed on a keyboard.
Cursive was originally used because it sped up the writing process. By looping letters together, hardly lifting one's pen, information could be transcribed rapidly from thought to paper. Now, with computers, typing makes the speed of communication faster than cursive writing could ever accomplish. Type is abundant and widely accepted as the foremost form of written communication.
But should cursive writing become extinct? Dr. Gail Bauman, associate professor of elementary education at FAMU, answers with an emphatic no.
"Most people think, 'Oh, you don't need handwriting anymore because we have got the keyboard,' " says Bauman, who for nearly 30 years has taught a correspondence course for future teachers on how to incorporate handwriting instruction in their classrooms. "If you think about (schools), there are no computers for elementary kids to be taking notes on. They're doing everything by hand." While technology may be abundant post school, we are setting children up to fail by not making available all the viable tools used for communication in today's society, she avers.
"Cursive writing is important from the writing standpoint (as well as the) reading (standpoint)," says Bauman. "For example, this whole younger generation will not be able to read the Declaration of Independence because it's written in script. So many of our historical documents are in script, and if they haven't learned cursive they aren't going to be able to read those."
The A About Q
A boomer taking a look at the new cursive handwriting chart by Zaner-Bloser, the company that's been teaching penmanship for 125 years, might be surprised to see that the capital Q doesn't look like the swoopy version they remember from their elementary school days 50 years ago. The company's Kathleen Wright says today's cursive Q, which now looks a lot like the block printed letter, was changed in 1996 at the request of the U.S. Postal Service, because the original version looked too much like the number two.
Even communication between children and the older generations could become strained. Youngsters may not be able to decipher their Christmas and birthday cards if Me Maw and Papa write them in the looped and curved fashion. 
With so many required subject areas to be covered and skills to be taught in elementary education, some believe schools should focus more on applied information. This is one reason why Bauman believes cursive was left out of Common Core Standards.
Common Core Standards, in place in 44 states and the District of Columbia, and adopted by Florida in 2010, do not mandate cursive writing as part of a school curriculum. After a dust-up about the Common Core, the Legislature ratified a version known as the Florida Standards that will be implemented in the upcoming 2014–2015 school year. 
Cursive writing will be taught in third grade public elementary school classes, although the amount of time and focus it will be given remains unclear.