Creating a Downtown is an Evolution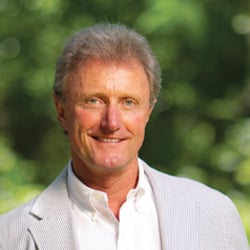 As much as I love living in Tallahassee and working in the Northwest Florida region, it is wonderful to have the opportunity to travel and experience new people and the way they live. Several things happen — it is a learning and mind-broadening experience when you put yourself in other people's shoes and experience the day-to-day as they do. Most importantly — it reaffirms my opening sentence, that life in Northwest Florida and Tallahassee offer a level of quality of life that is most difficult to top.
Recently, I had a four-day experience in Ann Arbor, Mich. — population 115,000, home to the University of Michigan, a town of middle-income workers and a retirement town of well-to-do folks that are involved in the community.
Because Tallahassee also is home to colleges, my first impression was this place would not be much different than our hometown. WRONG. I was taken aback by the vibrancy of their downtown, which is a virtual hub of activity from noon to night. Ann Arbor offers a plethora of quality restaurants, retail, theater and art galleries — a place where the community and the energy of college life merge to create a very unique atmosphere of human activity for 18 hours a day.
We have a population of more than 181,000, the bones of a solid infrastructure and a canvas that could easily transform our downtown to a place much like I saw in Ann Arbor.
So I think, "Now, what are we missing?"
First of all, more street-level doors should be retail or restaurant. I think our city leadership missed the boat decades ago by NOT requiring by code that associations, banks, law firms set aside these street-level spaces for these specific usages.
Secondly, we need to develop more programs and activities that will hold the professionals after 5 p.m. and draw students to the city center.
Third — and this is no fault of any person or group — is to have housing opportunities. The residential units were built, however the tanking economy has left a huge building empty and broke, just waiting for a bailout.
I do feel that with Cascades Park, Gaines Street and CollegeTown the economy is beginning to return and the assets are in place. Downtown Tallahassee is just at the cusp of moving to the next level.
Much could be learned from Ann Arbor's footprint and the way the many layers of business and life intertwine to create something very special — an economic engine for sustained growth and increased quality of life. You'll see a travel story in this issue about Ann Arbor, written by my other personality, Jack Macaleavy. I urge city planners, leaders and consensus makers to visit there and experience what Tallahassee could be.
Also in this issue, we profile one of the long-term supporters of downtown Tallahassee and a 40-year veteran of the downtown restaurant industry — Andy Reiss.
I have had the privilege of knowing Andy, and for 35 of those years serving as his account representative for Tallahassee Magazine. I started in 1981 and still work with him directly.
Andy is the definition of a restaurant success story — hands on day and night, working behind the scenes and greeting his customers most every day. He has kept his establishments on the cutting edge by changing names and food styles many times over the decades, all of which found success during their tenures.
I am proud to know Andy as one of Tallahassee's leading restaurant ambassadors.
Also, on the page across from this letter is a surprise gift for Mike and Lauren Teal, the next generation of ownership of My Favorite Things. The original owner, Judy Teal, came to me with an idea — which morphed into a secret, two-day photo shoot and resulted in the colorful presentation you see here.
Both Andy and Judy are founding entrepreneurs of locally owned and operated businesses. In these challenging economic times, I hope you will decide to "spend local" this fall.