Convertibles Lend Joy to Summer Road Trips
This summer we can't wait to drive down these Tallahassee canopy roads topless and feeling free.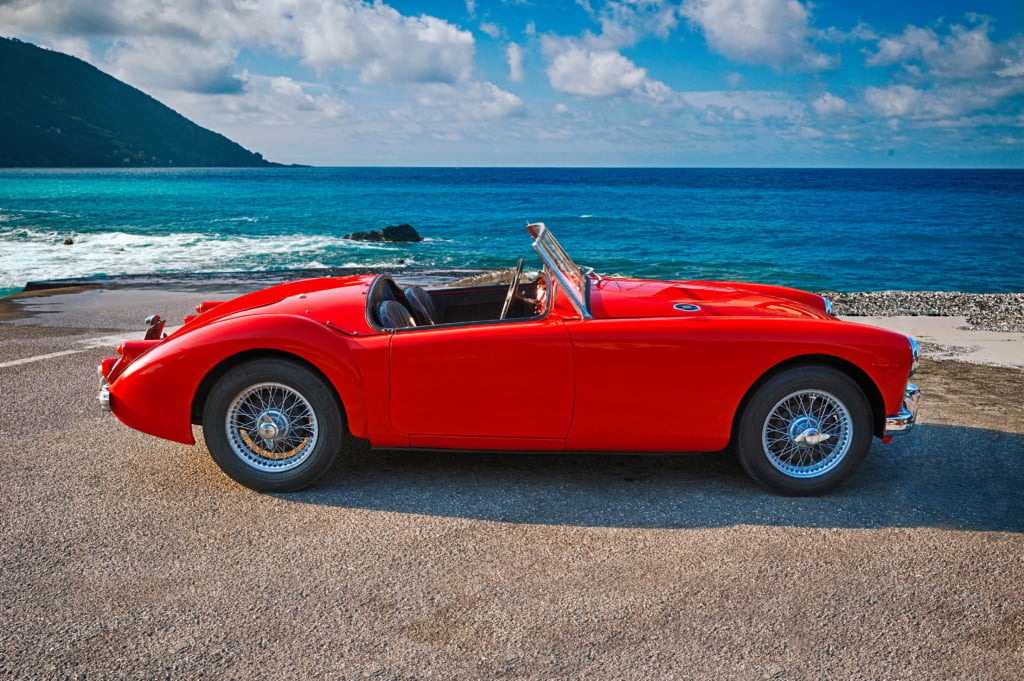 See that? That is the 2017 Lamborghini Aventador LP750-4 SuperVeloce Roadster. This 7-speed, all-wheel-drive sex machine boasts 750 horsepower and 0-to-60 acceleration of 2.7 seconds.
With a top speed of 217 miles per hour, the SuperVeloce offers a thrill akin to riding atop a Saturn rocket, but with sleeker style and no roof over your head. Who wouldn't look great driving one of these babies?
Yeah, well forget about it. Priced at a cool $535,000, the SuperVeloce is not only the world's most expensive convertible, the 600-unit production run sold out years ahead of the actual assembly.
So even if you could afford it, you are out of luck. Maybe you can find one on the resale market.
Still, the Big Bend is a paradise for convertible driving. Lucky for the rest of us there are more realistic options on offer.
You might want to check out the used market.
Bargains await the diligent shopper, and the cool-cred factor for classic ragtops cannot be beat.
Tallahassee-based software developer and homebrew enthusiast Geo Miller gets his ride on in a vintage 1978 MG Midget.
He bought it in 1999 and claims he would not trade it for any other car. (I did not tempt him with the Lamborghini.)
"Driving the MG down Miccosukee canopy roads is one of my favorite ways to unwind on a lazy Sunday," Miller said.
Local soft-top fan Alan Hanstein — who drives a 2001 Porsche Boxster S (986) — notes that he "keeps the top down pretty much unless it is raining." He's all about cruising the canopy roads and spinning down to the beach.
"The weather here is perfect for a convertible. Cool mornings and warm afternoons. Somewhat predictable weather patterns. I don't know why anybody would not own a convertible."
Prefer to buy something new? Read on for a sampling of the current crop of top-down rides.
For the budget conscious, the Smart ForTwo Cabriolet offers topless fun at a base price of around $15,400.
Just under 9 feet long, its 89 horsepower engine tops out at 96 mph, but its fuel rating at 35 miles per gallon beats the SuperVeloce by a factor of three-plus, so there's that.
You will not win any drag race challenges in the Smart, but it is cute and fun to drive and is one of the only viable under-20K topless options around.
You start to see more options when you get into the mid-20s price range.
Among the more popular at this price point are the Mazda MX-5 Miata Sport (M6), the MINI Convertible Cooper, and the Volkswagen Beetle 1.8T S, all right around $25,000 base MSRP.
The Beetle brings the most power at around 170 horsepower, but the Miata packs a punch at 155 and the MINI brings a respectable 134 horses.
The Miata and the MINI boast standard 6-speed manual transmission, the Beetle a standard 6-speed automatic transmission. But come on. If you sport the convertible vibe, go with the manual option.
There is nothing more fun than shifting up and down through the gear box, clutching like a pro and imagining yourself taking corners like an old-school stock car demon.
Then again, the convenience of the Beetle's automatic is undeniable, and the fact that it is a Beetle might compensate for sacrificing the manual's hipness vibe.
As in all things automotive, your mileage may vary.
All of these cuties tout an mpg rating in the high 20s, depending on how you load them with options. Keep in mind that prices noted are the bare minimum; the sky is the limit for add-ons.
Looking for pure luxury? At 40k and climbing, Audi offers two Cabriolet models and BMW deals out the 230i and 240i series. BMW offers nine more models costing $50–$100k, Mercedes a half dozen.
These sumptious flivvers run a brisk pace, but they mostly tell the world that you already arrived and are in no hurry. Topless and chill, with Corinthian leather, naturally.
Buy American, you say? You can't get more patriotic than a Chevy.
Both the Camaro and the Corvette offer the kind of all-American styling and performance that helped turn the convertible into the icon it is today. Magnificently engineered with enough sheer power to satisfy the most extreme need for speed, a Chevy just can't be beat.
Unless someone flies past you in a Lamborghini. Whaddya gonna do?