Conversation flows more freely
Circumstances are uniting socially distanced people and making small victories seem large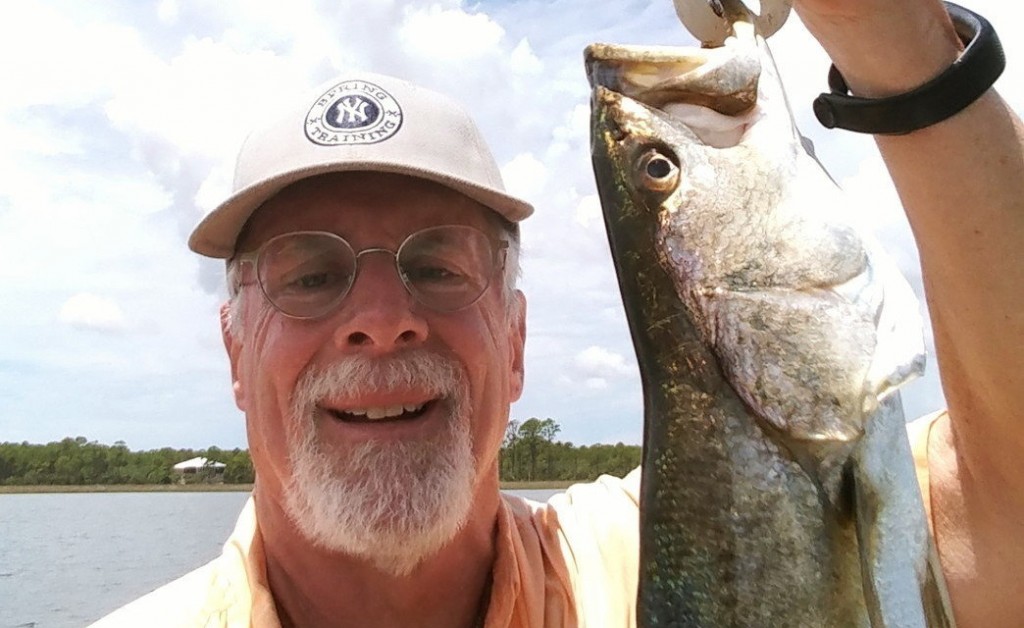 The 5-kilometer route that I routinely run in my neighborhood concludes at the dead end of a street where it meets a wetland.
There, facing the swamp, I paused after running on Sunday. When I turned to head toward my house, I was greeted by an approaching pickup truck, shiny and new. Its driver lowered the passenger-side window and called toward me, "You OK?"
"Yeah, man," I assured him. "Finishing up a run."
"I saw you with your hands on your knees and I thought I'd ask."
"Thanks for stopping," I said, and unthinkingly added, without regard for the context in which we all must now operate, "I was just trying to catch my breath."
The driver of the truck was a uniformed Panama City Beach police officer of imposing dimensions. Full-growed, as some say 'round here.
Would he have stopped under circumstances not governed by today's new normal? Perhaps. But there can be no question that the virus, like Hurricane Michael before it and the blizzards I experienced as a kid in Minnesota, has flattened barriers to conversation and heightened our concern for the welfare of others.
To wit, a day prior to my police encounter, an aging Dodge roared up next to me as I was readying my boat for launch at a landing on a creek. A deer dog hopped out of its bed. I had seen the truck before, on the beach, and had noted the decal in its back window: If You Can't Run Over It, RAM It.
"Well, they ain't told us yet we cain't fish," the truck's driver said. He was dragging a small aluminum boat with a pull-start Evinrude on the transom, the kind of rig usually confined to ponds and backwaters.
"You troutin' or bassin'?" I asked him while standing next to my vehicle, a grocery-getter versus his mudder. From the launch, some head north to fish for largemouth and others head south to saltwater to fish for specks.
"Redfish," he said, confidently, then volunteered that, a week ago, he had found fish at the mouths of cuts in spartina grass lining the bay shore. "Lotta lit-luns and then, blam, you get a big-un."
"Best of luck to you," I said.
"You, too, sir."
I met up with the man and his dog on the water at midmorning. The wind had freshened out of the southeast and was blowing him out, and he was retreating to freshwater.
I found the small reds that he had mentioned and, among the trout I caught, I managed one keeper of 16 inches and a skosh, and I dubbed it my Victory Fish, as in Victory Garden, protein I had harvested myself.
I had that fish for supper last night, coated with Zatarain's, sprinkled with Old Bay and Cavender's and cooked in canola oil.
Had it been possible to miraculously divide that fish into baskets of pieces, I would have shared it with Big Officer Friendly and the Red Man and countless others who have enriched my life at times easy and hard, thick and thin.