Connecting With A Home in the Clouds
Former Tallahasseean's mountain community hits home with Capital City residents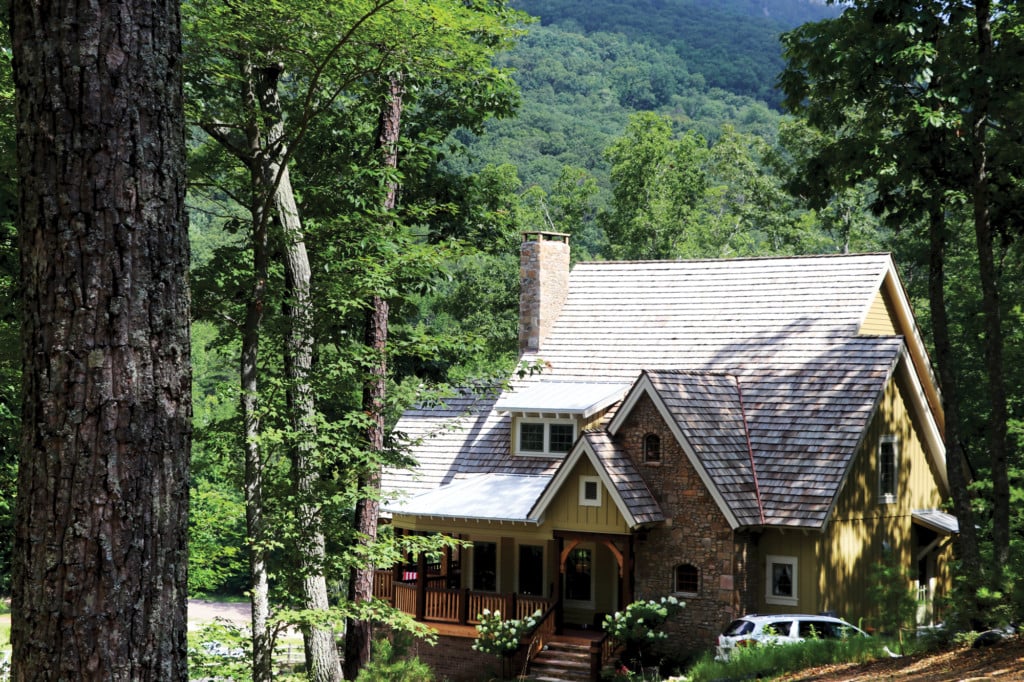 About 15 years ago, John Tatum envisioned a neighborhood that marked a throwback to a day when community meant neighbors and connections referred to lasting relationships.
Consider that during a time when community means bloggers and connections refer to Facebook friendships.
"My vision was to create a place where relationships could be sustained and enhanced while making memories," Tatum said. "It's a legacy community, built to last and be handed down."
Tatum, a developer and a Tallahassee native, and others from Tallahassee believe he has created that in Cloudland Station, a gated community of 450 acres in the lush mountains of northern Georgia.
The community in Chickamauga, near the Tennessee line, features primary homes, second homes and summer homes in a setting of natural wonders. Residents embrace a romanced sight of a mountain sunset, the peace of a babbling stream and a chance to disconnect in order to reconnect.
"In everyday life, there is so much competition for our time and attention," said Tatum, CEO of Firefly Communities, Cloudland Station's development company. "But here, you're presented with the chance to slow down and do activities that bring people together. Cloudland Station is a calling to connect."
Tatum grew up in Tallahassee and attended Florida State University. He moved to Atlanta but missed the sense of community and slower pace that his former home offered.
He feels as though he has regained those qualities of life in Cloudland Station, which opened in 2008. There, he says, he cherishes family time, reconnects with old friends and welcomes new ones.
Several current and former Tallahassee families own property in the community, a six-hour drive from the Capital City.
Phil Hartsfield, a Cloudland Station property owner who says he vacations there with his wife, Julie, and their four daughters, said he grew up with Tatum in Tallahassee.
"When he held a meeting about his vision for Cloudland Station, we were in," Hartsfield said. "He was creating a place that brought people back to older, simpler times where we focus on family, friends and truly building a community."
Hartsfield said Cloudland Station lacks commercialization and, for the most part, technology. That "allows families to utilize the property amenities together and create memories," he said.
Tatum said in early November that 20 homes had been built and that five more were under architectural review. He said he has focused mainly on building common amenities and now is turning his attention to sales. His company plans 350 Cloudland Station homes.
The village features a general store, a café, a sweet shop, a town hall, an opera house and recreation parks. Residents can hike and bike miles of wooded trails, swim in the infinity pool, canoe through the swimming hole and shoot hoops at the basketball court.
Should they wish to get a quick taste of the city, Chattanooga, Tennessee, awaits 20 minutes away.
Homes and neighborhoods vary, providing various sites, vibes, themes and options, including a large custom home or a small rustic cabin. Calling it a "labor of love," Tatum said he and his team "handcrafted every stone and piece of timber to add special touches to the community."
Interested buyers can select from a pre-approved house plan, a semi-custom home or a full custom home. Home sites range from scenic hilltops with 360-degree views to valley plots next to meandering creeks.
"It's truly picturesque," Julie Hartsfield said. "I take a lot of photos every time we are there, and the beauty still isn't properly captured. It's a restful place for quality time that slows you down from our fast-paced culture."