Communication is Everything
Social media reports can ensure client understanding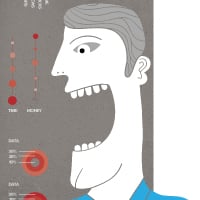 In business, communication is king.
In business, communication is king. Whether externally with your customers or internally with your employees, contractors or vendors, communicating clearly and effectively ensures understanding and is the roadmap to successful outcomes.
For professional service firms with ongoing relationships, one important tool for effective communication is the client report. Client reports can ensure that the people paying the bills know what you've done on their behalf, what accomplishments have been achieved and demonstrate the value of your services.
Such reports are especially important in the complex and ethereal realm of social media, where it can be especially challenging for some clients to understand what platforms were used, what tasks were undertaken, what interactions took place, who is paying attention, what was accomplished and how the entire effort impacts their bottom line.
For public relations and digital marketing professionals providing social media services, monthly social media reports can validate your efforts and secure client buy-in by recapping program objectives and strategies, highlighting the various tasks undertaken and showing the results achieved. These reports can be tedious — for you to assemble and for your clients to pore over — especially when you find yourself focusing more on the footnotes to define jargon that is foreign to even your word processing program. But your clients are not looking for a vocabulary lesson; they are looking for results. Show the client why they need your firm by illustrating how you are helping them.
Instead of dedicating your report to defining terms like "engaged users," "virality," and "total reach," use the monthly summary as just that — a summary. Follow these simple tips for keeping your reports effective, concise and relevant:
• Be clear. Show the client the benefits of engaged users and total reach instead of just listing statistics riddled with numbers and percentages. The client does not know what equation you used to get these numbers, thus a long list of "total reach" and "virality" holds no value.
• Do include charts and graphs as visual aids, but remember these will also fall flat if your client does not understand what they represent. Define parameters so the client knows what they are looking at and why it is important.
• Use examples, like notable comments and feedback to demonstrate the value of engagement, as opposed to presenting the engagement with just a numerical value. A screenshot of a viral post that generated positive feedback and consumer interaction says more than a list of the most popular posts with a percentage beside them.
• Be visual. Sometimes a chart or diagram can explain much more than a number, especially when looking at trends and growth. Include graphics and visual elements on your report, but make sure these are relevant and include captions as necessary.
• Do not surround these graphics with lengthy sentences sprawling across the page. Dedicate a space for text and condense your objectives into bulleted points that make it easy for the client to understand what you have accomplished and which strategies were used.
• Be brief. Condense your report to one or two pages, with clear objectives and progression statistics. Include only the pertinent information, but be sure to contextualize all statistics and graphics in a way that makes sense. Your clients are busy too, so be brief but thorough.
As advertising and marketing goes digital, monthly reports are essential for tracking progress. Most clients do not have time to monitor their business's social media accounts and Web activity — that's why they hired you. Using a social media management program like Hootsuite and Facebook Insights generates all the data you need. Your job is to discern what information your client needs to know.
Individually updating social media outlets is time-consuming and makes compiling social media reports more difficult when users find themselves searching for data on a profile-by-profile basis. Some effective tools for content management that all PR professionals should know are:
» Crowdbooster, Socialflow: Measures and optimizes when content should be published
» Prosodic: Analyzes the who, what and where to aid publishing
» Shoutlet: Helps companies manage complex content publishing at scale
» Tigerlily Apps: Optimizes content to publish by theme audience and location
» Uber Vu: Mines the data, then optimizes content to be published
» Bazaarvoice: A contextual powerhouse that turns data into doing, harnesses the power of customer conversation and leads impactful conversation, connecting with and building the new customer
Social media management programs organize multiple social media platforms through one accessible site. For example, Hootsuite allows users to add profiles and then select streams relevant to each profile. For a client's Twitter profile, streams may include scheduled tweets, sent tweets, mentions, retweeted posts and various search topics. The importance of monitoring mentions and retweets is to track interactions effectively and reply in a timely fashion. The key to social media is interactivity. A "dead" social media profile is one that is not gaining followers, getting comments or posting regularly. It is essential for brands to control their own image. While social media makes this easy for brands, it also makes it possible for consumers to make their own fake profiles for your brand and generate more activity if the official profiles are not properly maintained. As social media grows from the giants (Facebook and Twitter) to the varied blog hosting sites like WordPress and Tumblr, it is easy for business owners to fall behind in maintaining and creating an online presence. As a PR professional, you have the knowledge and skills to multi-manage the profiles and keep your client up to date with trending programs.
When creating client social media reports, adhere to a clean format that is visually appealing and organized. Utilize visual tools like screenshots when you want to show interaction between fans and followers of the clients. Screenshots also work when featuring exceptional viral posts, graphs and charts to concisely represent follower growth and virality.
Keep in mind that your client wants the big picture — what was done, what was accomplished, how does this improve their bottom line. Give them the highlights, not a play-by-play of the month's activity. Don't bore them with the minute details — give them an interesting snapshot of your accomplishments!
In business, communication is king — and effective client reports will ensure a royal relationship.
---
Madelynn Graham is an account coordinator at the Tallahassee public relations firm RB Oppenheim Associates and its digital marketing division, Digital Opps. For more tips and tactics on traditional and digital marketing, go to www.rboablog.com.