Come to the Table
Slow Food Movement Invites Us to Take the Time to Find and Enjoy Local Delicacies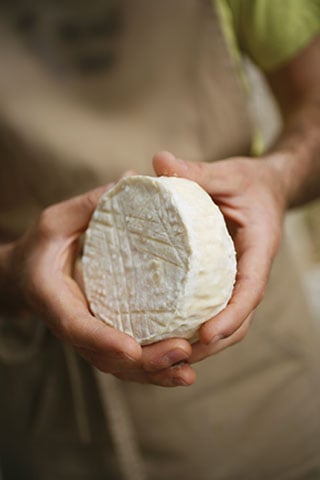 Tupelo honey. Apalachicola Bay oysters. Pecans and peaches and artisan cheese of national reputation.
They represent the great foods of North Florida and South Georgia — and an international movement of both conscience and pleasure.
"Slow food aims to be everything fast food is not," as USA Today put it.
That can mean fine cooking, both at home and in elite restaurants such as Cypress Restaurant, Kool Beanz Café and Sage, A Restaurant in Tallahassee and Tupelo's Bakery and Café in Monticello. It can also mean eating foods grown without pesticides, buying fresh from local farms, paying a fair price and treating animals humanely. It certainly means making a point of gathering for a meal.
"Don't eat alone," advises Louise Devine, who with her husband, Herman Holley, runs the 3-acre Turkey Hill Farm in eastern Leon County. "Eating a meal with people you love is central to culture." She cites Jesus' last night before being crucified, supping with the disciples. "It can be a sacred act."
The slow food movement got its start with the establishment of a group in Italy. That group, also known as Slow Food, calls itself an "eco-gastronomic member-supported organization that was founded in 1989 to counteract fast food and fast life, the disappearance of local food traditions and people's dwindling interest in the food they eat, where it comes from, how it tastes and how our food choices affect the rest of the world."
Local slow food enthusiasts say the movement here is limited but growing. The international movement began in Rome, with a protest against the opening of a McDonald's near the Spanish Steps in 1986. Today the movement has 100,000 members in roughly 132 countries. Each country has its own organization — the United States' is SlowFoodUSA.org — and each region promotes local farmers, foods and markets.
"Each country has its own goals," says Tiffanie Bourassa, president of Slow Food Tallahassee (slowfoodtallahassee.blogspot.com). "Buying local is ingrained in the mission."
For instance, members of each region belong to a convivium (for conviviality) whose mission includes preserving the seeds of and making others aware of local "heirloom" plants. They work to get their local favorites into the "Ark of Taste," a sort of compendium of the quintessential foods of each region — which in our case, says Bourassa, are Tupelo honey and Apalachicola oysters.
And they educate consumers about the risks of fast food — but tactfully, in the case of Claire Olson, a founder of Slow Food Tallahassee and co-owner of Tupelo's Bakery and Café.
Olson says her customers love the food but for different reasons. Some love the politics as much as the dish, but "then you have the people who don't know what you're talking about. They don't know the issues behind confined-animal operations … But they love the food, so you win those types of customers over on the taste, and then you educate 'em."
The movement aims to reconnect people with the traditions, plants, animals, soils and waters that produce their food. And as more and more Americans learn that nutrition is crucial to their health, slow food is gaining an audience.
"Every trip to the supermarket these days requires us to navigate what has become a truly treacherous food landscape,"
author Michael Pollan wrote in The New York Times Magazine last fall. Pollan is a notable of the U.S. slow food movement, which also claims restaurateur Alice Waters of Chez Panisse (the original "California cuisine" eatery) fame and about 16,000 other members.
Pollan cites, for instance, a new menu item by a big fast-food chain.
"This shameless exaltation of dietary fat actually redefines the very concept of a sandwich by replacing the obligatory bread with two slabs of fried chicken kept some distance apart by strips of bacon, two kinds of cheese and a dollop of sauce … Deciding what to eat, indeed deciding what qualifies as food, is not easy in such an environment."
In the North Florida/South Georgia region, local outlets for slow food are growing — slowly. The New Leaf Market food cooperative conducted its second farm tour this past October, with 33 farms welcoming the curious. The stops included working cattle and goat ranches, a dairy and a winery. The tour also offered the chance to see barnyard animals at close range, soak up fresh-baked goods and other refreshments, and take in a lecture on how to grow blueberries. And, of course, it offered opportunities to purchase fresh goods straight from the farm.
One popular stop was the Sweet Grass Dairy in Thomasville, Ga., which has won back-to-back blue ribbons in the soft-ripened cheese category for its Green Hill at the American Cheese Society's yearly contest.
Co-owner Jessica Little, whose parents started the business in 2000, says Sweet Grass bases its products on a rotational grazing system that is healthier for both cows and cheese.
"The quality of the milk was instantly different," Little says of her parents' switch from confining cows to grazing them. "And a conventional dairy cow has a life span of two to three years, but the average life span at my parents' dairy was around 15 years."
"We're extremely careful with our dairy and our meat," Olson says of the foods served at her Tupelo's Bakery and Café. "We exclusively use meats where we can verify how the animals were treated and how they were slaughtered."
Merchants also say they're seeing more interest in slow food. Keith Baxter, the owner of Kool Beanz Café, says his customers have responded very well, although not all the ingredients he wants are grown locally.
"But as much as I can, I do use everything the local growers have available," he says. "People are able to discern the difference between locally grown and what I sometimes have to buy when I can't get the real stuff. There's a very real difference."
Olson says she'd like to be able to buy everything she needs from local sources all year round.
"Right now I'm just not quite there," she says. "But I think our region has the potential to do that. Being the deep South, I really think we have the agricultural background and know-how to get to that point."
There are local farmers markets throughout the region, and their times and locations are posted at localharvest.org. Farms, stores, restaurants and online direct sales are all listed as well. And Leon County will host the Sustainable Communities Conference in May, expecting 450 attendees from around the Southeast.
"We're targeting folks who have a particular interest in the economy as well as food," says Leon County sustainability coordinator Maggie Theriot. "We hope to be successful in crossing … those two areas and showing how they're united."
Little's brother has done it, branching out with his own Dreaming Cow Creamery, which also sells to the New Leaf Market.
"Yes, you can absolutely make a living doing it," Little says. "But really, the enticing part of the business is you can make a difference and make it better, not only for the animals, but you're also providing a better opportunity for the Earth and the long-term benefits of eating healthy and offering a healthy product to the public. So there's a whole lot more than just money."
"Five years ago, nobody knew about this," says Kool Beanz Café owner Baxter. "I think people's awareness of where their food was produced is growing, wanting to know where their food comes from and how it's produced and grown."