Combatting (Stream) Bank Failures
Maclay school grad alerts community to water-quality issue in South Carolina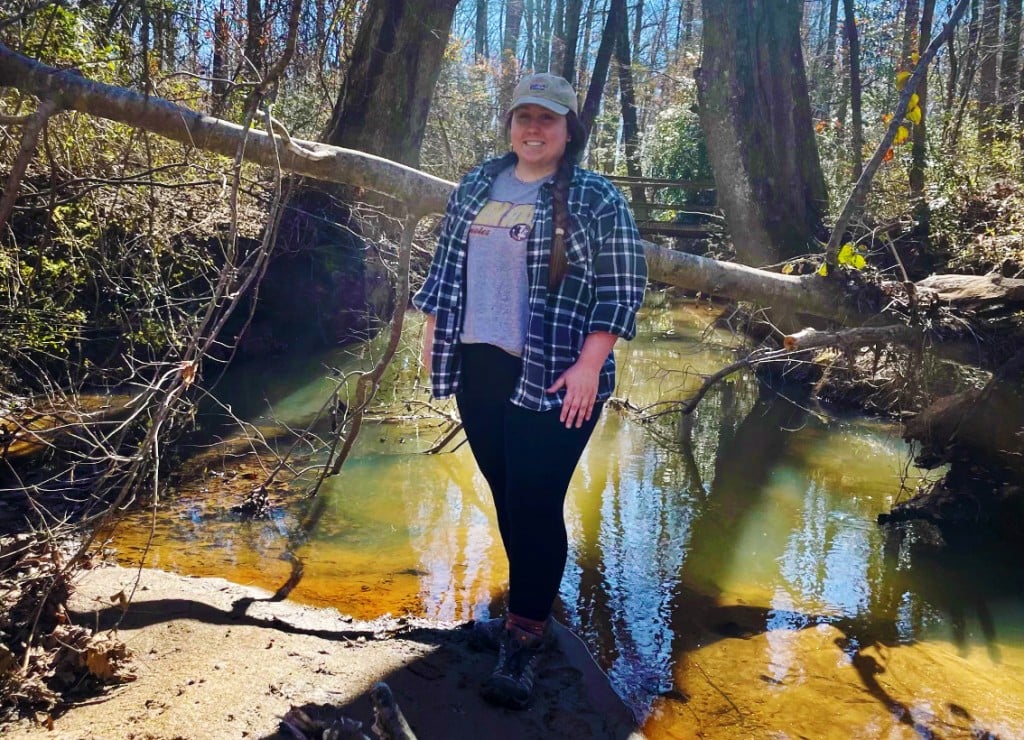 Furman University senior and Maclay School graduate Libby Dixon has been engaged of late in consciousness raising — not of matters of gender, race or public health — but of bank failures.
Nope, not those banks. Her work during a senior-year internship focused on stream banks and the consequences for downstream waters when their integrity is undermined.
For her internship, she worked closely with the Friends of the Reedy River, a conservation organization in Greenville, South Carolina. Using geographic information systems (GIS) technology, she pinpointed locations of collapsing banks, enabling the organization to know better where to allocate its resources.
In a few weeks, she will present her findings to Furman Engaged, a forum at which students discuss results of research projects and internships like Dixon's. Already, her work has attracted media attention in Greenville. The Greenville Journal, on Jan. 28, posted a story headlined "New Study Reveals Private Land is a Major Cause of Failing Stream Banks in Greenville's Ecosystem."
Dixon, who is majoring in biology with a concentration in conservation, didn't envision herself working on a water-quality issue because she relates more closely to efforts to save species. "But I really got into finding failing stream banks, educating people about the effects of the problem and getting the community involved," she said.
Causes of the problem are several and may include drainage outfalls, non-permeable surfaces that exacerbate the effects of stormwater runoff, dumping of materials into streams or natural forces.
Most failing banks adjoin private property, Dixon said.
"People may be unaware of the problem or they may be aware of the problem and know little about its effects or they may be aware of the problem and its effects but lack resources with which to deal with it," Dixon said.
Combatting the problem may mean removing fallen trees or other debris from streams, rebuilding banks or undoing sediment accumulations. It's easier to deal with upstream point-source problems, Dixon said, than to try to reverse the effects of pollutants after they have been delivered downstream.
"There are no one-time fixes," Dixon said. "Stream banks have to be maintained."
Dixon will graduate in May after which she plans to work for two years in roles that will qualify her for admission to a professional master's degree program at Colorado State University in conservation and fish and wildlife biology.
During the summer following her sophomore year at Furman, Dixon spent three weeks at the Aldo Leopold Wilderness in New Mexico and learned, among other things, how to pack a mule.
"The Gulf beaches will always have my heart," Dixon said. "But the mountains are calling my name."