Coloring Books as Stress Relievers
The Art of Relaxation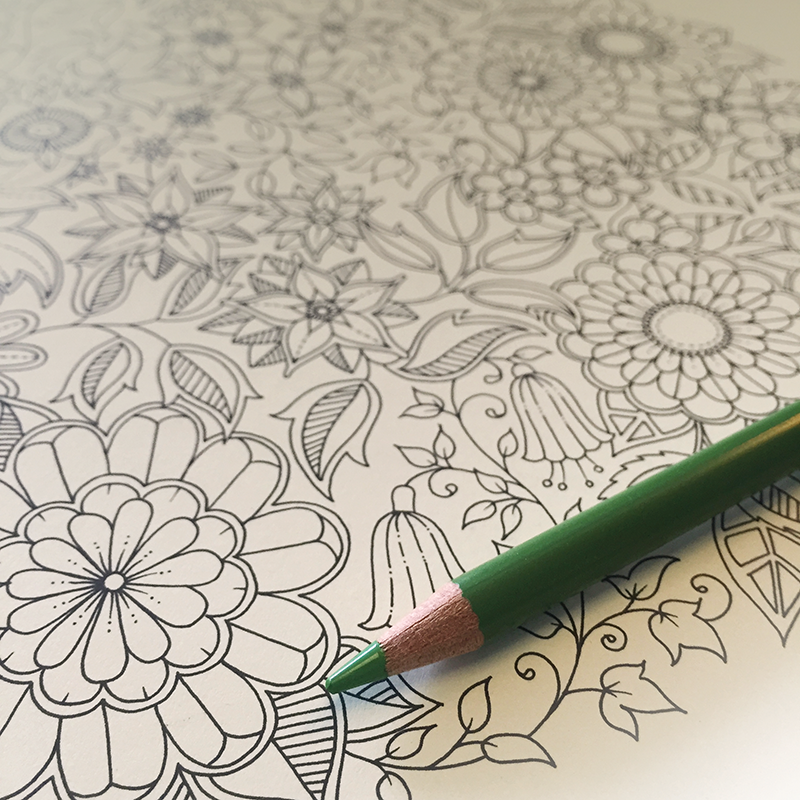 Have the rigors of work got you down? Are you desperate to relax but unable to afford that hip spa your friend raves about? Good news! A few minutes of tranquility may be easier to obtain than you thought. Oh — and if you have a thing for Benedict Cumberbatch, paisley pants or Aztecs, you can indulge in that, too. It's all part of the craze that is adult coloring books.
Step into the nearest bookshop or big-box store and you'll find ultra-detailed coloring books everywhere, covering every subject. Would you like to color a butterfly-bedecked journal or Tolkien-themed calendar? You can do that. You can also color books of bookmarks, stickers, daily devotionals and greeting cards.
But why is it that adult coloring has recently become so popular that several coloring books have graced the top of the New York Times Bestseller list? The answer to that question is as simple as a look at the typical American's typical day: All work and no play. And as we know, all work and no play might make Jack wealthy — doubtful — but it'll also make him a dull boy and his wife, Jill, a widow. (By the way, if you want a nursery rhyme-themed adult coloring book, they're on the market.) But there's more to the popularity of coloring books than the idea that coloring is the "play" that hardworking Americans need; there's actually some hefty psychology involved.
In the early 1900s, psychologist Carl Jung began to prescribe the coloring of mandalas — detailed designs that are generally concentric in structure — to his patients who suffered from anxiety. Jung knew that the amygdala controls the fear response in the brain; therefore, an activity such as coloring, which does not involve the amygdala, should reduce anxiety.
That's right, coloring parties. They're all the rage. And how different are they, really, from some of the get-togethers of bygone days? I'm reminded of those BBC costume dramas that depict Regency-era gentlewomen sipping tea and embroidering counterpanes with friends. I'm not a gentlewoman, I don't embroider and I'm not sure what a counterpane is … but if you'll excuse me, I'll fetch my Jane Austen coloring book and we can see what Mr. Darcy looks like wearing paisley breeches and a pink cravat.
Find adult coloring books most everywhere including grocery stores, drug stores, convenience stores, book stores, the Cole Couture Boutique and Hearth & Soul.
---
Guide: Choosing The Right Colored Pencils
It's all about the core. While hard-cored, wax-based pencils are the most common colored pencils on the market, that doesn't necessarily make them preferable. In general, hard-cored pencils keep a sharp tip, which means they last for a long time and are great for creating details, clean edges and outlines. Soft-core pencils don't keep a sharp tip, which means you'll go through them more quickly. But they produce vivid, smooth colors. Wax-based colored pencils tend to look light on paper. They're great for layering or blending colors. Oil-based colored pencils are pricier than are wax-based pencils, because the colors are so intense. Each swipe of the pencil lays down a lot of color. But oh, those colors!