COCA Crafting Communities
Engaging with and supporting the arts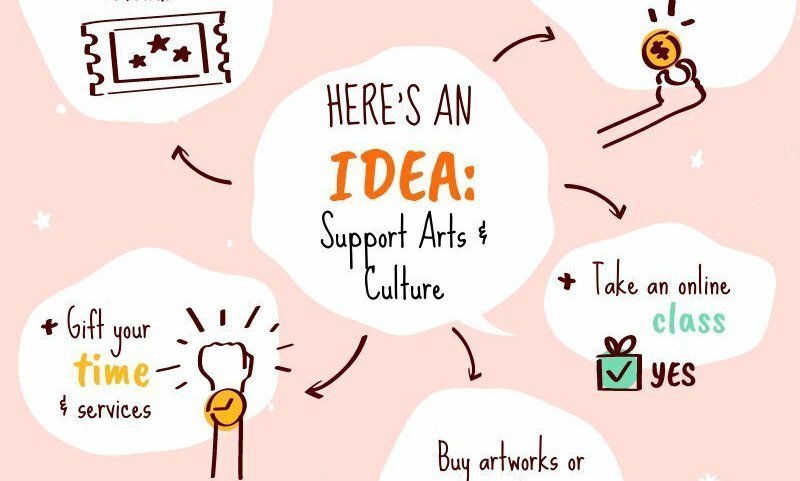 Many of us are turning to the arts during these current times. We are checking off books in our to-be-read pile. We are watching movies and television series. We are painting, drawing and sculpting — even if it's only with Play-Doh. We are listening to music or creating it. Even in discomforting moments, we seek the comfort art provides.
"Arts and culture is always part of us, of who we are as people and a society," said Kathleen Spehar, executive director of the Council on Culture & Arts. "Because of what it brings to us: self-expression, emotion, curiosity, discovery, collaboration and more. In uncertain times, the arts helps connect us to our humanity, gives us a way to express how we feel and brings us beauty, joy and grace."
COCA's mission has always revolved around emphasizing arts, culture and heritage. That mission has just shifted in some ways from stages to screens as artists in Tallahassee and all over the world are adjusting to the digital world.
"Artists, arts and cultural organizations, and creative businesses are remaking themselves in the digital world, offering online concerts, gallery tours, classes and workshops, blogs, video chats and more," said Spehar.
There are three main ways that you can help the arts to thrive through entertainment, education and donation.
Entertain
The Tallahassee Arts Guide at TallahasseeArts.org has a wealth of activities and resources, including online events, classes, workshops and lessons. They have just added the online category, and they encourage event producers in their 100-mile service area to add their arts listings. COCA also puts out a weekly newsletter of events that you can sign up for on their website.
"We also have a list of over 900 artists of all disciplines in our artist directory, so that's another way to connect with individual artists and explore their offerings," said Erica Thaler, communications and marketing manager with COCA. "We also have a public art directory with hundreds of art works in our community, plus two public art walks you can take."
Below are the links:
TallahasseeArts.org/public-art
TallahasseeArts.org/categories/online-streaming
Educate
With many teachers, parents, and children being at home, the way we learn and teach has changed. While live interaction is often an integral part of an arts-based curriculum, COCA has compiled a list of resources for moving teaching into the digital sphere. When in-person instruction is not possible, online tools, content, and protocols can offer new approaches to technique, performance, and collaboration.
coca.tallahasseearts.org/arts-education/help-for-educators
Donate
With the arts being such an impactful part of society, it's important to support this industry where you can. There are a variety of ways you can do so, including: donating your ticket refunds, taking an online class, buying local artwork, giving a membership to an art organization or museum, gifting your time and services to the arts community, and donating to one of the many local arts organizations. COCA provides a list of these organizations at TallahasseeArts.org/organization, with links to their websites, social media pages and donation pages.