Clothing for a Cause
Build your wardrobe with a clear conscience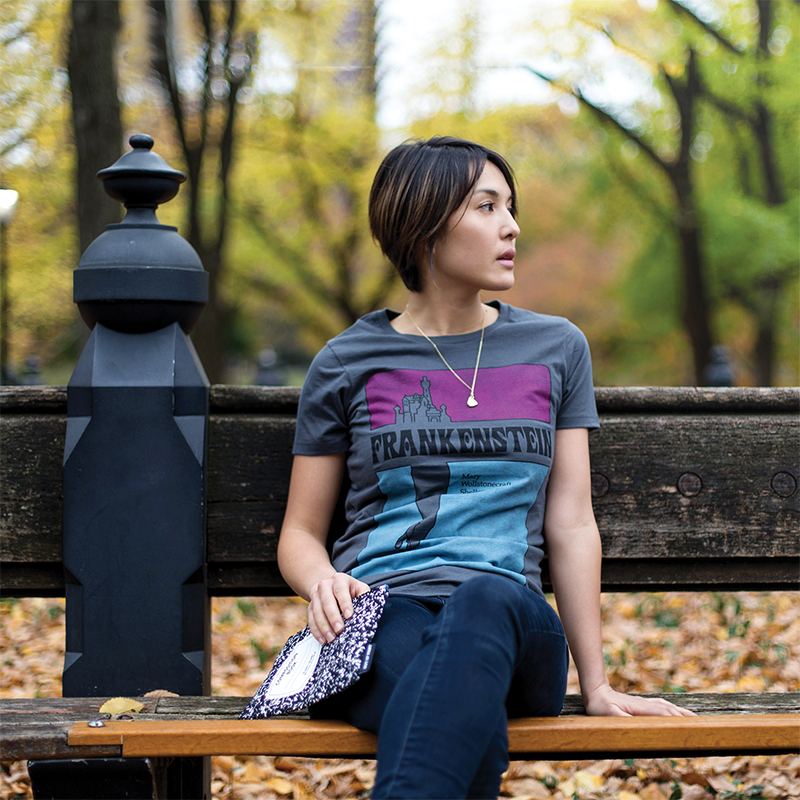 Every savvy shopper has been overtaken by doubts in the checkout lane.
"Should I buy this? … I don't actually need it. But I can wear it with so much. … I shouldn't spend money on this … ."
We can all relate. The good news is that there are ways to silence that "Bad Shopper Angel" sitting on your shoulder.
Several clothing lines have made buying their products an act of charity. Part of every dollar spent goes toward helping a greater good, often in more ways than one.
Sevenly, a brand that helps multiple charities, donates 7% of its receipts to a different cause each week. Jess Shapiro, a fashion-forward employee of Ooh La La in Tallahassee, loves this line for more than just its cute and comfy style. Visit Sevenly's website to see what they're up to this week.
"I've realized how lucky I am to live a safe and healthy life," she says. "I love being able to spend money on something I value that's also going to give back to others who are struggling."
Elegantees strives to restore confidence and rebuild the lives of women who have fallen victim to sex trafficking operations in Nepal. All Elegantees products are made by recovering, rescued women.
The money from sales goes toward building a safe work environment, as well as creating more job opportunities for these women. With one elegant T-shirt at a time, this brand wishes to reinforce independence, a healthy self-image and a positive outlook. For the consumer, Elegantees and its employees, it's a win-win-win.
For animal-lovers, Ivory Ella offers an opportunity to take part in protecting endangered animals. With a mission of providing "thoughtful and upstanding" individuals with great products of high quality, this brand of adorable T-shirts and accessories helps save wildlife by donating 10% of its net profits to Save the Elephants and other causes.
All of the fashion lines mentioned maintain commitments to quality, employing materials including cotton, polyester and Spandex. The products are machine washable and represent good customer value.
The charitable trend has caught up with other lines — Out of Print, FEED, The Vintage Twin, the ASOS Africa Collection, and Love Your Melon — each dedicated to championing causes.
"Pretty often, people who work for a charitable clothing organization come in and ask if we're interested in selling their items," Shapiro said. "I've learned that it's such an easy way to benefit something great, so the other employees and I are always looking to help support."
Giving is always in style and these fine lines give you a cool way to add flare to your closet. Do your part to put the Bad Shopper Angel out of business.
---
LOCALLY LOVED
There are endless online shopping sites that give directly to charity and allow you to make donations with your purchases. Shopping locally is another way of giving back by depositing money directly into our community. Here are some local boutiques contributing to causes: Cole Couture, Narcissus, Fab'rik, Sparkle by Madison, Walter Green, Loli & The Bean, Bedfellows, My Favorite Things, Southern Compass and The Grey Fox.