Clothes for Kids That Are On Trend and Dress Code-Friendly
Back to Cool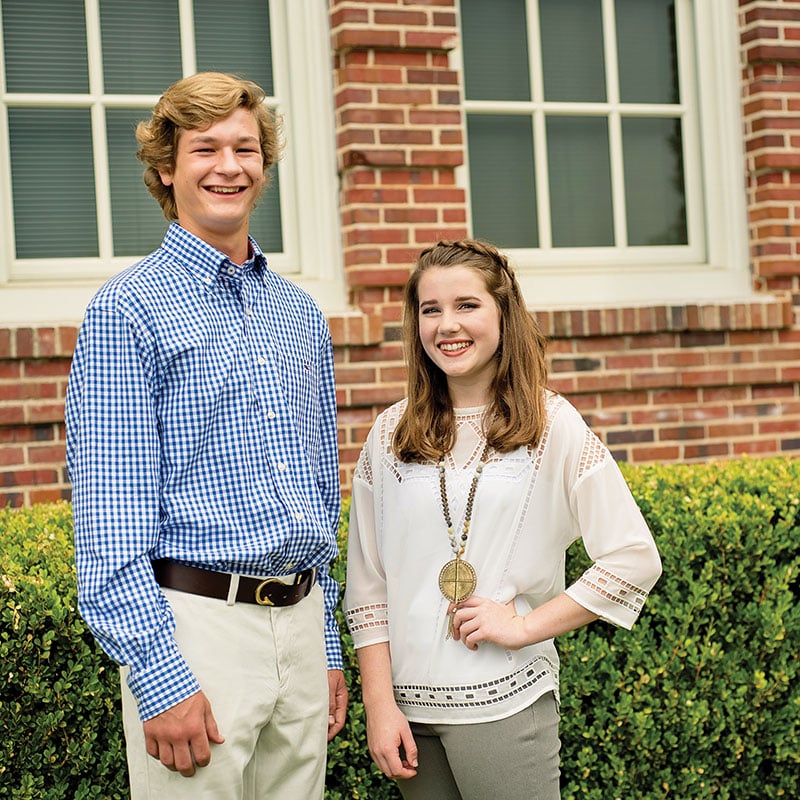 >
Models: Courtney Clevenger and Lawson Meyer
Hair and Makeup: Veronica Schultz, Haute Headz
Kay Meyer
As exciting as back-to-school shopping can be, it can get tense when parents' and kids' interests clash. Kids want to express themselves, get approval from friends and keep up with trends, while parents want their children to dress comfortably, neatly and appropriately for a school setting.
School regulations complicate the situation even further. While some school dress codes are common to the entire state (including the infamous "saggy pants law" forbidding students from wearing pants that show their boxers), some vary from school to school, and some codes are hazy and unclear enough that even some teachers are confused about what follows the dress code and what does not.
Furthermore, according to an informal survey of schools nationwide performed by Juana Summers and Aly Seidel of National Public Radio, girls are more likely to be written up for violating the dress code than boys are, especially if they are more physically developed — a bias heavily discussed in the media in 2014.
Even minimal dress-code infractions can result in students being taken out of class until they change clothes and speak with an administrator, causing those students (again, usually girls) to miss valuable class time. While they may not like kicking learners out of their classes, pressure from administration can cause teachers to crack down.
In Leon County, the only true district-wide policies regarding dress code include a ban on items of clothing "that, when worn together, are indicative of gang membership"; anything with an obscene or profane message, including items that advertise alcohol or promote drug use; and "indecent" exposed underwear or body parts. The rest is up to individual schools, which vary widely but tend to ban tank tops on boys, spaghetti straps for girls, and midriff-baring tops, micro-mini skirts and super-short shorts for both genders.
In the interest of keeping kids satisfied, parents happy and students in class where they belong, here are some fall trends for 2015 that follow the rules and look great. (Remember to double-check all dress code rules on your child's school website.)