Citrus Success in North Florida
Satsumas and kumquats withstand cold well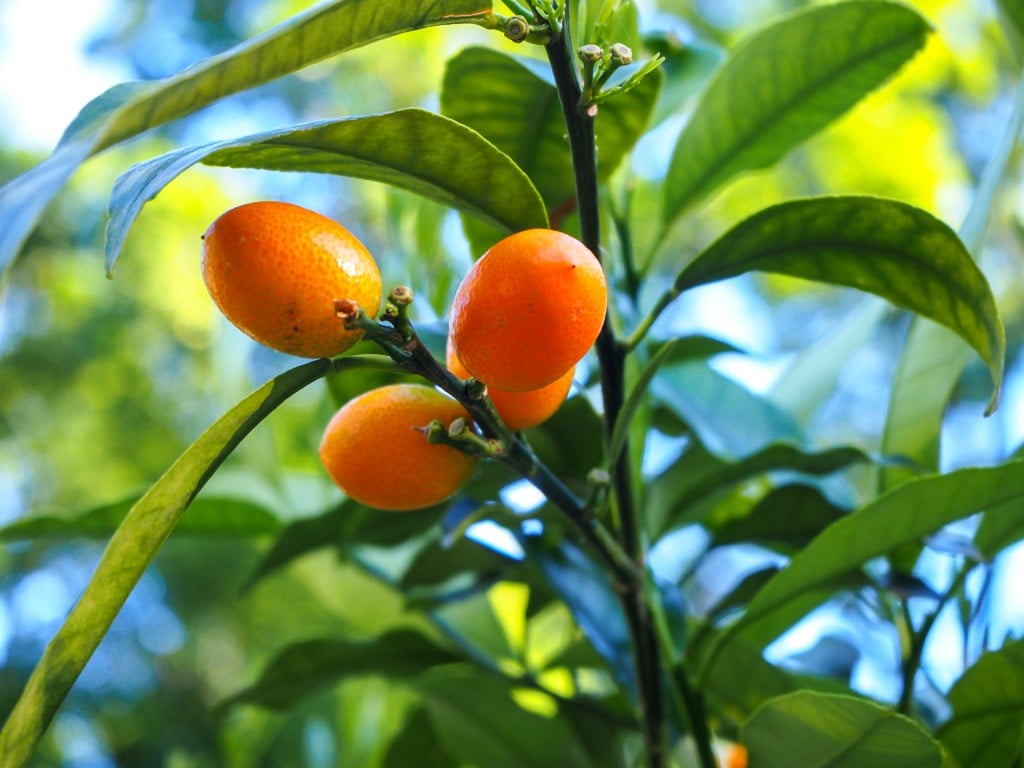 If you're a gardener, you're blessed to be living in North Florida. Not only can you grow vegetables year-round, but you can also grow a variety of fruit trees, including citrus. The key is making sure you get cold-hardy citrus cultivars that have been bred to thrive in our winters.
Let's clear this up from the get-go: Blood oranges will not survive a hard freeze, nor will Persian limes — the ones you're used to seeing in the grocery stores. Unless you want to spend hours protecting them whenever frost or freeze is forecast, broaden your horizons and select varieties that are equally tasty and will do fine in our area with proper care. You might be surprised at your options.
Satsumas and Kumquats
The two most cold-hardy types of citrus trees are satsumas and kumquats.
A satsuma is a member of the mandarin orange family that is easy to peel, like a tangerine. Satsumas are the most commonly grown citrus in North Florida and South Georgia, ripening from October through December and holding well on the tree for a few weeks. Frost will sweeten the taste.
Owari is the most commonly grown satsuma and generally reaches 12 feet tall, although dwarf cultivars mature at about six feet tall. The advantage of shorter trees is that the fruit is easier to reach for harvest.
The international Slow Food movement, which champions agricultural biodiversity and small-scale, family-based food production to promote sustainability, includes the Owari satsuma in its Ark of Taste directory of foods as an heirloom that should be grown more widely because of its superior taste.
Divine and husband Herman Holley operate Turkey Hill Farm in eastern Leon County, and they're big fans of Owari satsumas and sell them, as well as other fruit, at the Tallahassee Farmers Market and through the Red Hills Small Farm Alliance's Online Market.
"It's about flavor," she said. "The Owari is quite flavorful."
Kumquats produce small round or oval orange fruits that can be either sweet or tart. The round ones, such as Meiwa, are sweet and good for eating whole, rind and all. The oval ones, such as Nagami, are tart and make great marmalades and jams.
In addition to being tasty on their own, kumquats are often crossbred with other citrus that is less cold-hardy to create citrus that will grow in our area. Key limes won't survive, here but limequats, a cross between a key lime and a kumquat, has the flavor of a key lime and the cold-hardiness of a kumquat. Several cultivars, including Lakeland and Eustis, grow well here.
Speaking of limes, don't let the orange color of the Rangpur lime fool you. It has all the tangy flavor of its green counterparts but grows better in our region.
Oranges and Grapefruits
Hamlin is the most commonly grown orange in our region. It's great for juicing and for eating out of hand.
While blood oranges can't take the cold unless protected, red navel oranges can be a fine substitute. Cara Cara is a red navel commonly grown in North Florida, with sweet flesh and a thick rind that makes flavorful zest.
Several types of grapefruit grow well here, but Duncan white grapefruit is probably the most common. It has great flavor, but it also has a lot of seeds. Red grapefruit has become more common over the past few years.
Trevor Hylton, a Florida A&M University horticultural extension agent who works with homeowners and neighborhood groups to establish gardens and dooryard citrus, teaches workshops around the community. He recommends adding at least one citrus tree to your landscape.
"If you can plant only one citrus tree," he said, "plant a satsuma."
EBBS AND FLOWS
The satsuma was first reported in Japan in about 1300. During the late 1800s, the Owari cultivar was introduced from Satsuma, Japan, and established throughout the lower Gulf Coast states. Satsumas were virtually eliminated in the states bordering the northern Gulf of Mexico by severe freezes in 1894 and 1899. However, the satsuma acreage rebounded. By the 1920s, Jackson County had billed itself as the "Satsuma Capital of the World." Later, freezes, hurricanes and the lack of workforce due to World War II eliminated the satsuma industries on the Gulf Coast until the 1990s. But mild winter temperatures during the last three decades and the development of microsprinkler irrigation in the early 1990s to reduce the effects of freezes have led to a resurgence of interest in cold-hardy citrus, including satsumas, in North Florida. — From the Institute of Food and Agricultural Sciences, University of Florida