Christmas Cheer is Here at Esposito Garden Center
Start early so you can relax and enjoy your beautifully decorated home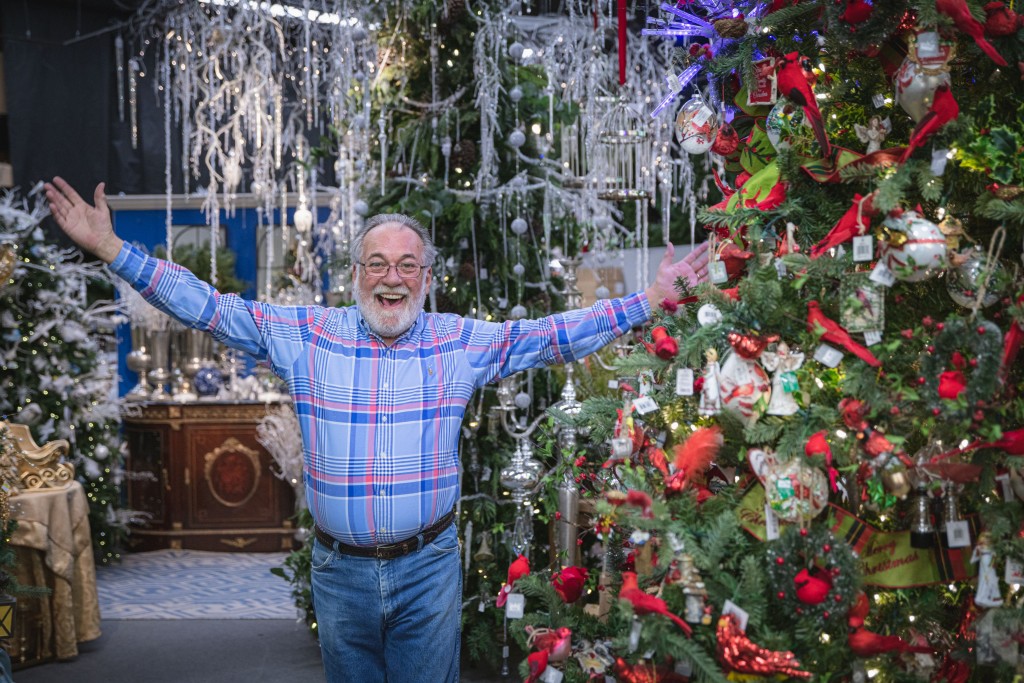 From August to December, Esposito Lawn & Garden Center transforms into a winter wonderland. Lights dazzle and more than 10,000 ornaments gleam and glitter as they hang from the boughs of over 50 themed trees during Esposito's most wonderful time of the year.
Each year, Esposito lead designer Hurtis Amerson and his team of designers bring season's greetings to the garden center. They begin in June by taking out the trees as inventory of ornaments begin to arrive.
Each tree is themed, ranging from bold hued and whimsical to classic Christmas colors and refined styles. The thousands of ornaments include a variety of interests, themes, colors, shapes and sizes — most of which can be personalized.
"Something unique about our holiday décor selection is that we have such a large inventory of ornaments that there is truly something for everyone," said Amerson.
Everything on the trees is for purchase, and guests can peruse the garden center and Lily's Gift Shop for more ornaments, live and artificial trees, angels and tree toppers, lighted spheres, cluster lights, holiday gifts, décor and more.
"Our wonderful staff is always willing to help with holiday planning," said Amerson. "We enjoy seeing people come in and get excited about a tree's theme and then helping them to recreate it for their own home."
Alongside assisting with tree décor, Esposito offers at-home services for decorating both inside and outside. By booking an appointment, a team member arrives at your home to spread holiday cheer through decorating your tree, your front door, your mantel, your yard and more. Amerson advises booking early as these appointments fill quickly.
With holiday décor being available as early as August, Amerson and the staff encourage shoppers to start early, whether it's décor for your home or gifts for everyone on your list from Lily's Gift Shop.
"Start early so you can beat the rush and be able to relax and enjoy your beautifully decorated home," said Amerson.
Where decorating is concerned, Amerson says many start decorating right after Halloween. Others wait until the two weeks after Thanksgiving, the busiest time in the store.
With shipping containers being in short supply due to COVID, the center has experienced prolonged shipping times and some increases in prices. Owner Ralph Esposito also advises that shopping early is in the best interest of all.
"Materials that are already in the United States, which is the stuff that will be available early in the season, are priced as usual, but the new stuff arriving later in the season, will likely be more expensive due to these supply chain issues," said Esposito.
For many years, the holiday season has been a treasured time to visit Esposito. In the past, they were known for events such as Breakfast with Santa and the Holiday Open House, both of which they look forward to hosting again in the future when we can safely gather for events.
"For many families, it's tradition to come here for the holidays," said Amerson. "Customers come to cross shopping of their list, add new ornaments to their trees, or take family Christmas card photos in front of our trees."