Rest Assured: How to choose the Right Mattress for you
For some, a good night's sleep is an elusive dream.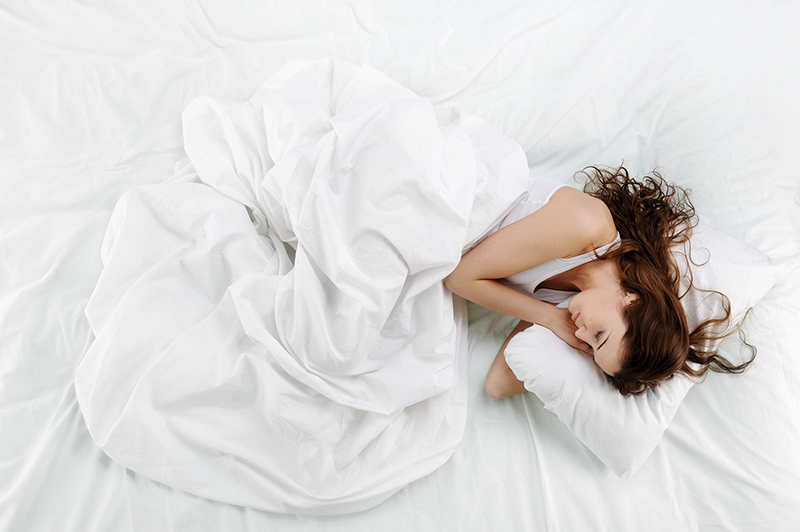 We spend a third of our lives sleeping. Knowing this, isn't it worth finding the most comfortable mattress? With all of the choices that are out there, such a task can be daunting. Rest assured, however, that once you've equipped yourself with a little knowledge, you will be well on your way to a good night's sleep.
Let's start with mattress sizes. Conventional beds come in single or twin (39" x 75"), twin extra-long (39" x 80"), double or full (54" x 75"), queen (60" x 80"), king (76" x 80") and California king (72" x 84").
Two twin beds can be put together to form a wider king-sized bed, and this might be the solution for the couple that wants to sleep together but prefers different levels of firmness in their mattress.
Many people choose to place a mattress on a box spring. Most king-sized beds don't come with king-sized box springs, because they're almost impossible to fit through a doorframe; rather, two smaller box springs are laid side-by-side beneath the mattress.
A box spring necessarily raises a bed's height — as does a bed frame, which keeps a bed off the floor — and it's important to remember that bed height matters.
Some people enjoy climbing a couple of stairs to get into their fairy-tale-height bed, but such a bed is not recommended for older people or those who get up and down in the night. It's not pet-friendly, either.
On the opposite end of the bed-height spectrum is the college-apartment classic, which is to place a mattress directly on the floor and simply roll out in the morning.
Now let's talk about mattress type. Think of a mattress as a large, upholstered pad that consists of a core or "support layer" surrounded or topped by a "comfort layer."
Today, many mattresses are made entirely from high-density foam; other types of mattresses have a layer of springs at their core. Spring-core mattresses sometimes boast a pillow-top surface, which is just what it sounds like: a soft layer attached to the face of a mattress.
All-foam mattresses are generally more expensive than spring-core mattresses, with some king-sized models costing a thousand dollars or more. They also tend to be firmer and have less bounce than mattresses with springs.
If you're unsure whether you want a soft, medium, firm or extra-firm mattress, lie down on a few beds in a mattress or furniture store.
For a couple with differing needs, two-sided king-sized beds offer firmness controls and adjustable height levels to suit each person.
Many mattresses come with cooling gel inserts or are topped with memory foam. Some may be upholstered in luxury plush fabric or organic latex or cotton.
Whether or not these features are desirable depends on your idea of what makes for a good night's sleep.
A removable, washable mattress pad is recommended for use with just about any mattress, because it prevents stains and protects the sleeper from allergens and irritants, such as dust mites or bed bugs. Pads range from thin and inexpensive to thicker, more substantial options that offer yet another layer of softness to a bed.
How often should you replace your mattress? For a while, the general rule was every 10 years; now, one hears eight years or sooner if the mattress sags in the middle or becomes damaged.
Get the right mattress and transform your bed into a haven. The expense is worth it. If you think it's time for a new mattress, it probably is.  
---
Night Comfort
Getting good rest every day often requires thoughtful planning and good purchases. The right kinds of evening routine can help prepare your body for sleep, such as steadily reducing noise and activities and dimming ambient lighting as bedtime approaches.
The temperature of your bedroom and the volume of air flow from fans can improve or impair your sleep. Also, keep pillows and sheets in fresh, comfortable condition.