Hurricane Proof Your Home Siding
Maintenance-free options may lack durability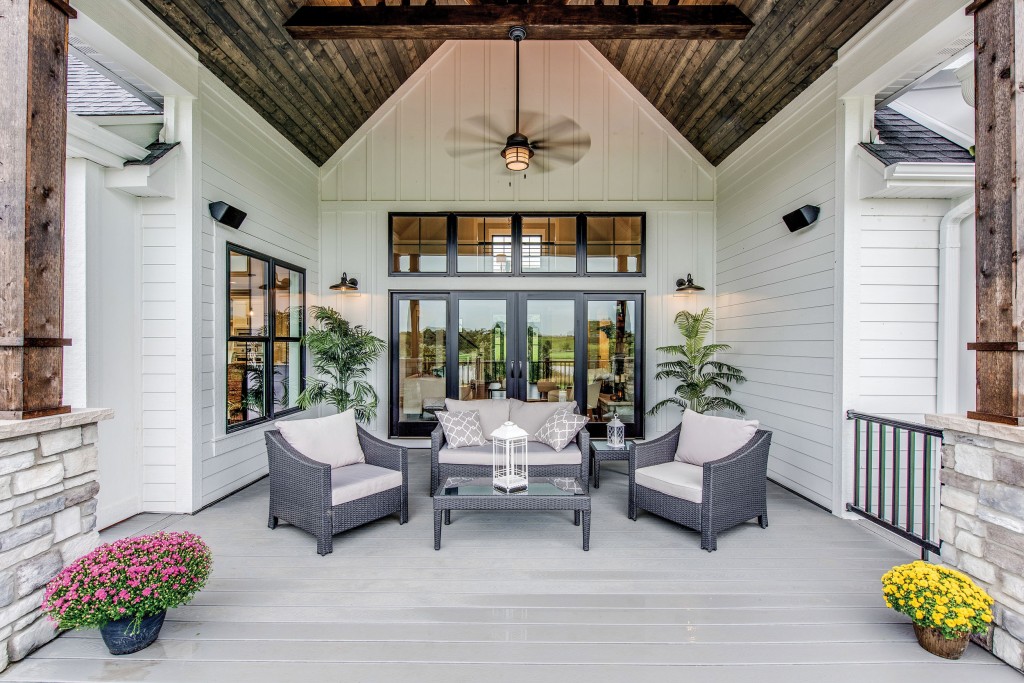 Siding is a key element in the overall appearance of a house, and contemporary options are attractive.
Scott Williams, a sales manager at NRG Industries Inc., and Debbie Reynolds, owner of Reynolds Home Builders, suggest alternatives to traditional materials such as wood, metal, brick and stone.
"Nowadays, there are three main types of siding," Williams said, "PVC composite, vinyl and fiber cement, or what most people refer to as Hardie board."
In his experience, most clients pick a siding based on their household budget. While vinyl may be the most cost-effective and maintenance-friendly option, many new homeowners are electing to invest in fiber cement. However, this material does need to be refreshed with paint every six to eight years.
"I've had fiber cement on my house for the past 20 years," Reynolds added. "So long as you keep it caulked and painted, it will last. It won't rot, and you won't have any problems with wood-boring bees or termites."
Unlike vinyl, fiber cement siding is usually created to mimic another material, typically natural wood. Its composition consists of cement, sand and cellulose fiber. While durable and aesthetically pleasing, it is harder to install than composite siding made of other materials.
A composite, Oriented Strand Board (OSB), is made from sawdust with a bonding agent for extra strength. It resembles natural wood, making it a popular option, but OSB may be susceptible to water damage and is one of the most expensive sidings on the market. However, you won't have to paint this product, and Reynolds recommends investing in quality to achieve longevity.
When choosing your siding, it's important to seek a reputable company with years of experience and references for proper installation. Reynolds further recommends a trip to a local paint store that offers durable paints in stylish hues from companies, including Sherwin Williams and Benjamin Moore.
"You'll want to select a high-quality paint that can withstand sun exposure and won't chalk up on you as fast," Reynolds said.
Lastly, it is important to consider your home's location. In sunny, humid and hurricane-prone Tallahassee, you'll need a siding that can withstand the elements.
Vinyl, while cheap and trendy, can come with its own share of problems.
"Vinyl has to be properly installed because it tends to swell and contract depending on the weather," said Reynolds. "It cracks, fades and, if you have hurricane damage, you will find it difficult to replace the exact vinyl on your house with a matching product."
"You're not allowed to use any vinyl products in
St. George anymore due to the fact every time a storm comes through, it sucks it right off," added Williams. "Everlast composite siding is the only exterior siding that has a hurricane rating, so it's a very good product for coastal application."
Hurricane Michael in 2018 had a major impact on the local siding market. People have discovered that if a storm blows your siding into the street, it's no longer maintenance-free.
"The cheapest product doesn't always equal the best," Williams said.
Hannah Burke contributed to this story.