Children's Movement: Invest in Kids
The 'Milk Party' Marshals Support to Fund Programs Helping Youngsters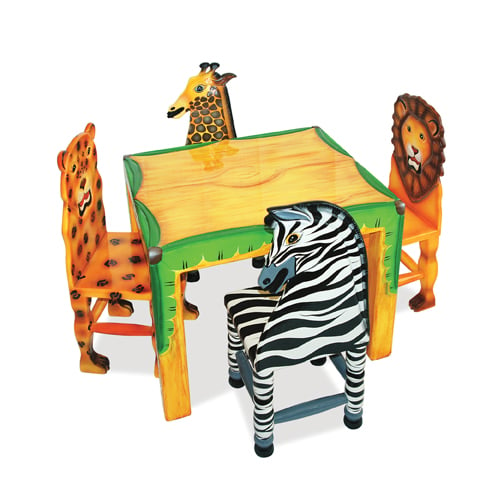 ---
On Labor Day, the Children's Movement of Florida kicked off a 17-stop, month-long tour of the state. Also known as the Milk Party, it's a bipartisan effort to reorder Florida's priorities and invest more in kids.
Tallahassee showed its colors with the third-largest turnout statewide, bested only by Miami and St. Petersburg. Led by Anna Johnson Riedel, who chaired the local effort, 1,200 people packed the Civic Center for milk and cookies, pizza, and local bands and sports heroes.
The dreams of children are at the movement's heart. David Lawrence, Jr., former publisher of the Miami Herald and co-founder of the Children's Movement, said they tried to turn out big numbers to prove that voters agree: Florida must do more for its kids.
"What we … (are) all about (is) showing some wherewithal, some power," said Lawrence. In 17 stops, in fact, the rallies drew nearly 15,000 Floridians and major coverage, including CNN's "Milk Party Strikes Political Chord."
Lawrence and his colleagues cancelled an Oct. 16 debate solely about children's issues when then-GOP gubernatorial nominee Rick Scott turned it down (Democrat Alex Sink had agreed), but Lawrence stayed upbeat.
"I had a long and good face-to-face conversation with [Scott] about the Children's Movement and our five issues of first focus," he said. "Both candidates have pledged their commitment to making progress on our issues."
Lawrence said the state spends just 3 percent of its funding on early intervention and prevention – and the result is its poor showing in nearly every benchmark of children's health and education.
"We're not in the upper quartile on anything," said former Education Commissioner Betty Castor. "When you look at us and compare with other states, it's dismal. And if you then look globally, of course, we're an endangered species in terms of what we're doing for kids and how we rank."
Florida's pre-kindergarten program meets just four of 10 national standards, and the state ranks 49th in the nation in percentage of uninsured children. Seventy-five percent of young men 17 to 24 don't qualify for the American military, said Lawrence.
"Our mission isn't 'Let's have more taxes,'" he said. "Our mission is in decision-making in this state: Can you make children the first priority? Our failure to do that, frankly, dooms this state as a fairly poor place to raise children and grandchildren and hope that they will have futures here."
Castor says it's no coincidence that the state's economy and its children are both struggling.
"Absolutely not," Castor said. "You must prepare young people for jobs …. Dropouts today don't have a chance."
Florida's high school dropout rate, at 35 percent, is five percent higher than the national average. And it's a sore point with Lawrence that the state skimps on early education and then pays millions for remediation — with children suffering as a result.
"It is incredibly unhealthy for a 6-year-old to have already made up his or her mind, 'I can't make it,'" he said.
Next year's state budget is in such dire straits that many programs for children will be on the chopping block. But Lawrence says voters are willing to spend on children's health and education. He points to Miami-Dade County, which passed a $100 million dedicated funding source, raising property taxes with 85.4 percent of the vote.
"People want something better — not only for their lives but for everyone's life," he said. "This is about doing something larger than yourself, doing something that transcends your own life."
Marching Redcoats Seek a New Look
The award-winning Leon High School Marching Band is seeking donations to replace 160 uniforms older than the students who are now wearing them. Originally purchased in 1988, the 22-year-old uniforms cannot be replaced, are expensive to maintain and, in some cases, are falling apart. The band is in the midst of a campaign to raise $64,000, or $400 for each replacement uniform. The new design is similar to the original "Redcoat," with white-trimmed red jackets and white trousers. To donate, visit leonband.com and click on "Uniform Drive."
Wild-Style Table
The youngsters just might fight to sit at the kid's table this holiday season when it's decorated with this whimsical "In the Jungle" design. Accompanied by four animal chair friends, the limited edition set is hand-carved and hand-painted and designed to be enjoyed for generations to come. $1,450 for the set, $250 for individual chairs, highchairs $495. poshtots.com
'Elf on the Shelf'
Create a charming Christmas tradition for your family by inviting this cute little pixie into your home during the holidays. The elf (you get to name him) is Santa's helper, who spends his days watching the youngsters and then flitting off to the North Pole to report who's been naughty and who's been nice. The next day, he's back, but it's up to the kids to find out where he's perched each morning. The set includes your personal elf (in fair and dark skin tones) and an illustrated book. $29.95. Available in Tallahassee gift and bookstores. For locations, visit elfontheshelf.com.