Children's Book Highlights Heartwarming Tallahassee Tale That Went Viral
'It's a Willa World' shares a message about mental illness through a veteran and his new dog.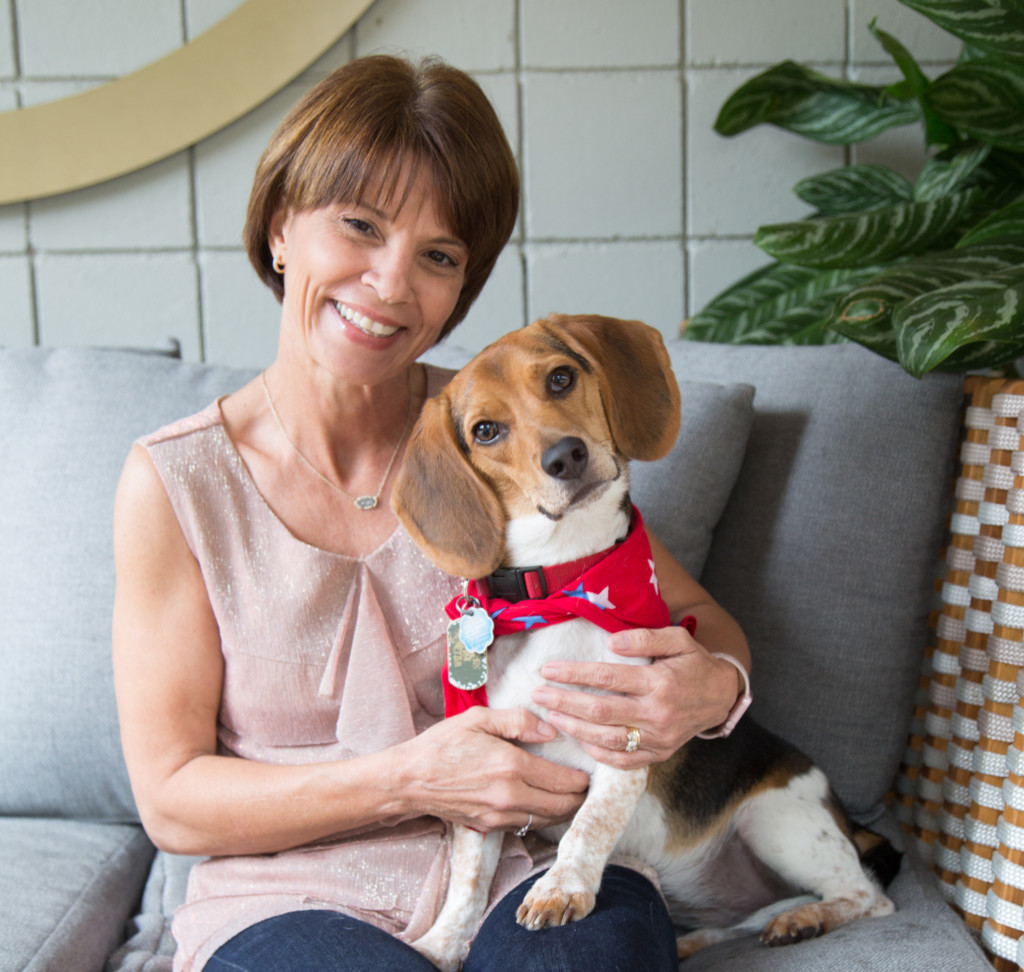 She's a talker and a barker. She's a narrator and a lifesaver. She's fictional and she's lovingly real.
She's Willa, a 2-year-old beagle and the namesake of a coming children's book that offers a heart-warming, inspirational and patriotic story about mental illness.
The book also illustrates how connections and love ­— and most definitely licks — can lead to happiness.
"It's a Willa World" carries the message of Tallahassee resident and new author Dena Coukoulis.
Two years ago, she gave a puppy named Willa to her surprised son, a veteran who suffers from Post Traumatic Stress Disorder after serving four years in the Marines, including seven months in Afghanistan.
She emphasizes that Willa has made a difference in the life and outlook of her son, Peter Coukoulis, 28, whose previous dog, also a beagle, died while he was in Afghanistan.
She aims to use the book to trumpet "the healing power of animals" and to "start the conversation" with children about mental health, she says.
In a nod to the era of technology and especially Facebook and YouTube, the book carries the official title of "#itsawillaworld."
Coukoulis plans to self-publish the first 200 copies next week and to officially launch the book Nov. 1 at Hearth & Soul, on Market Street.
She says she hopes her book garners enough interest to attract a publisher that would mass-produce it.
Regardless, she now can call herself a wife, mother, hairstylist, advocate and author.
"I can't even believe I did it, to be honest with you," Coukoulis said. "I've had a lot of great people help me." Among them: Donna Smith Randolph, a fellow 1983 Leon High graduate whom Coukoulis said volunteered to illustrate the book.
It all started in December 2016 when Coukoulis posted on YouTube and Facebook a video of her son getting an early Christmas present.
In the video, Peter is sitting at a table as he's handed a partially opened gift wrapped box. He opens the box, and out pops a beagle puppy, a pink bow around her neck.
Willa.
Her name stands for "the will to live." Peter cradles the pup and uses an arm to wipe away tears.
A loved one pats him on the shoulder, and his new dog licks him on the face. Peter kisses her on the mouth, smiles broadly and wipes his eyes again.
"His life has improved tremendously, and I think that gave him the will to live," Coukoulis said of the gift. "It gave him a sense of purpose."
The video became a hit on social media, and it now has received more than a million views.
Coukoulis said the response from the video inspired her to do more to call attention to mental illnesses, including PTSD.
Her 32-page book features Willa telling the story about her adoption and the moment she surprises and nearly overwhelms Peter, who's "Steve" in the book. "I decided to lick him just like my furry Mom licked me!" Willa says.
The story continues with their relationship and a key message:
"If you are feeling sad about something,
"If you are feeling sad about nothing,
"It is okay to tell someone."
The illustrated Willa sports appropriately cartoonish eyes, feet and tongue and, yes, a pink bow.
The book includes a glossary to explain words such as "Afghanistan," "deployed" and "viral," plus terms such as "yiayia" and "papou" — grandmother and grandfather — a salute to the author's Greek heritage.
"Mental health has got to be addressed," Coukoulis said. "You feel better after you talk about it. Even after you cry, you feel better."