CHECK IT OUT » Tallahassee's Fuller Center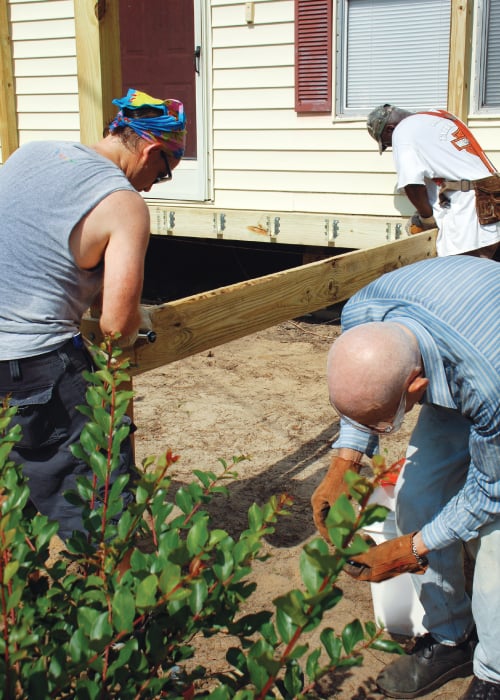 Uprooted septic tanks, crumbling stairs, a tree through the middle of a dilapidated home …. For some, repairs are simply unattainable, because of physical limitations or budget restrictions. Fortunately for our community, the Tallahassee Fuller Center for Housing is doing what they can to help those who often can't help themselves.
"The Fuller Center has helped many elderly members of our community to remain in their homes," says Brenda Popp, a Fuller board member and volunteer. "People who would otherwise have been made to give up their independent lives and live in assisted care facilities."
Started in 2008, Tallahassee's is one of almost 40 Fuller Centers nationwide. They branched off from Habitat for Humanity, but while Habitat works to build new homes for those in need, the Fuller Center focuses on home improvement.
"Most of our projects cost $5,000 or less, and involve anything from fixing roofs to bathrooms," says longtime volunteer Michael Popp, who is Brenda's husband. "There is no loan at the Fuller Center; everything is done through donations. The recipients are asked to donate money once they've been helped, when they can, so as to pay it forward."
The Center has completed more than 30 projects locally in the past three years. "We love to see something good being done in the community," says Michael Popp. "It enables people who have broken homes, almost unlivable, to be able to live their lives again."
For more information about the Tallahassee Fuller Center, visit tfch.org or email info@tfch.org.