Cheap Dates Reinvented for Less Than $50
Dates on a Dime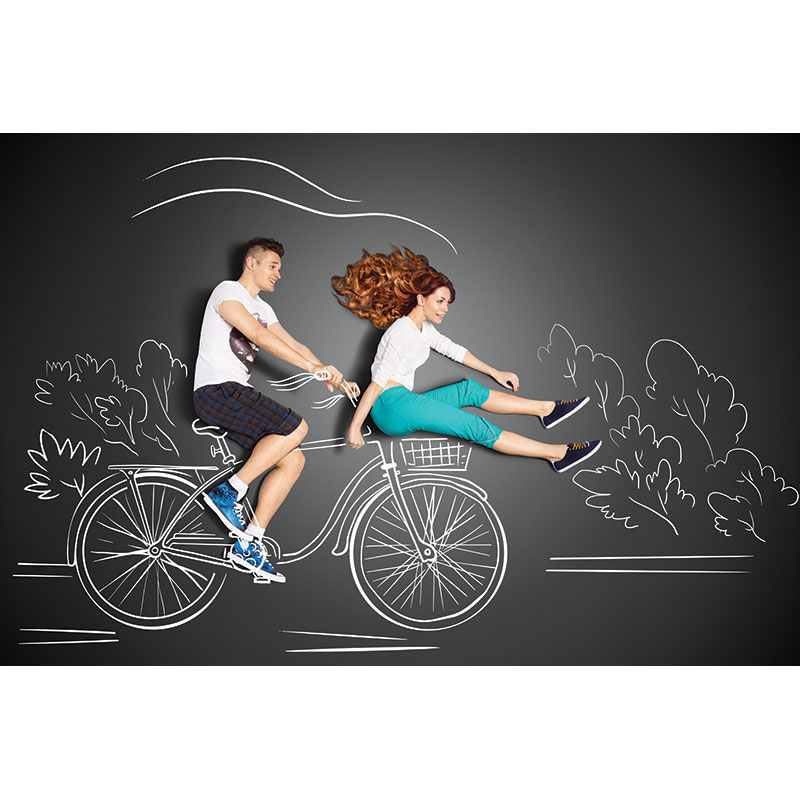 Cheap date. The words conjure up a fast-food joint and a movie — and the connotation is pretty much negative.
Toss that thought out the window. We're going to explore many unique ways to treat your sweetie or win over someone new — without breaking the bank when it comes to impressing your object of affection.
One of the most classic ends to a date is a stroll through a park or downtown. Why not make that your date? Center your date on the exploration that a walk can bring, creating a unique experience. If you haven't visited the Gaines Street area recently, now's the time to check out all that's new. Have coffee at All Saints Café, a craft brew at Fermentation, or grab a slice of pizza at Gaines Street Pies, then wander along "G Street" or CollegeTown on your stroll.
Another classic is the romantic and timeless picnic. With so many parks to choose from in Tallahassee and the surrounding areas, this date can be easily planned in beautiful springtime weather. Try Bald Point Beach, where you can spread a blanket out on the sand and bask in the sea breeze. Another great picnic spot is Wakulla Springs, where there are a variety of activities (go crazy — the River Boat Cruise is only $8 per person), or Maclay Gardens. Both are state parks with entrance fees for two costing $6 or less. In the middle of town, there is Lake Ella and the brand-new Cascades Park. The picnic provides an intimate setting perfect for conversation with the added bonus of beautiful surroundings.
Keeping with the outdoor theme, sports fans might consider college athletics. While football and men's basketball tickets can be budget busters, the list of free events is much longer. At Florida State University and Florida A&M University, there are sporting events going on throughout the school year. Why not try tennis, sand volleyball, softball, track and field, soccer or water sports?
Other daytime dates can include a tour of a museum for a little historical fun and grabbing some ice cream after. Tallahassee is rich with history, and there is no shortage of historic sites. Some include Tallahassee Museum, which is a bit of a museum and a zoo with plenty to see. There is the Museum of Florida History and the Florida Historic Capitol Museum. Learning new things together can spark a common interest and teach you a lot about where you live!
No one wants to strike out on a date — unless while you're bowling at Capital Lanes or Seminole Bowl. The competitive spirit can help create a bond or add a spark to an existing one. Another great way to build a bond and create lasting memories is trying something new together: Take your date to a pottery class at Firefly Pottery Studio. You'll be left with mementoes from a great time together.
A classic date night often includes a movie — although it's kind of hard to get to know each other when you're looking at a screen for two hours. For a more sophisticated take on the movie date, grab a cocktail at 101 Restaurant (time it for Happy Hour between 4 and 7 p.m.), then walk on over to the IMAX theater for a larger-than-life movie experience. If a movie is too cliché and music is more your style, head to Bradfordville Blues Club for an up-close-and-personal roadhouse experience or put a pep in your step at HiFi Jazz Club.
Another sophisticated find is Uptown's 319 Wine & Cheese Shoppe; 319 also serves food for a great price. An additional wine-tasting option is The Wine Loft, a bar dedicated to wine with a small plate menu. And if wine isn't your thing, try beer tasting at Proof Brewing Co.
With so many options for indoor and outdoor fun on a budget, you can't go wrong with creating a great date. "Budget" doesn't necessarily mean cheap, and "affordable" isn't a code word for a bad date. A low budget can create priceless memories. Be creative and think outside the box. Even though the cost is less than 50 bucks, you'll have created priceless memories.
---
Plan a Great Date
If any of the scenarios in this story sound like a fine way to have some one-on-one fun, here's how you can learn more about the places we've described.