Charlie Mars in Tallahassee
My journey with a musician named Mars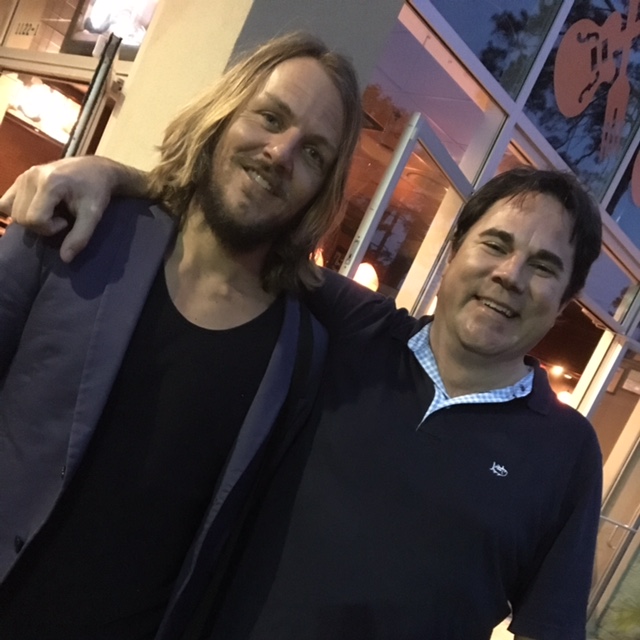 In 1998, after wrangling a degree from the University of Florida and wrapping up an internship in Atlanta, I was preparing to begin my career. Fate, destiny or something magical was going on and I had a meeting with a guy named Rich Walsh who asked me what I thought about going on the road as a tour manager for Charlie Mars, a musician he managed. I had zero experience in such a role, but traveling the country with pirate rock and rollers sounded like the perfect first job for me.
At 21, I joined the electric circus.
Mars and I immediately hit it off and began a yearlong journey. Throughout, we put the pedal down and didn't let up. Every venue, club, bar, frat house, hotel and show was an explosive and jarring experience and Charlie was my brother in arms. It was Shenanigans 101 every day with Professor Mars leading the class.
We actually got some work done, too. We played a couple hundred shows, toured the nation and then it was done. I was bruised and battered, and I realized the road was not a safe place for me. I stayed in the music business for a few more years, but from the comfort of my office in the Capricorn Records building in Atlanta.
Charlie continued his career, putting out some amazing records, dating a celebrity (Mary Louise Parker), and touring the country with acts that included Hanson, the Dixie Chicks and REM. We met up the past couple of years at the 30A Songwriters' Festival in Destin, and this year at a show at Fifth & Thomas in Tallahassee. (If you have not been to Fifth & Thomas lately, you need to check it out. The outside patio is tremendous, it has a beer garden feel, and the interior of the venue is slick.)
Charlie's solo act is strong. Along with songs about lost loves, traveling and life lessons, he offers entertaining anecdotes that include one about a brush with Jimmy Buffett. His new tune, "Beachtown," is an instant classic and I can't wait to hear the whole record. A story he told the crowd about opening a stadium show for the Dixie Chicks was about as funny as stage banter gets.
Charlie's new album will be out in May, and I look forward to our next conversation and his next show in our area. His performance at Fifth & Thomas was for me an amazing trip down memory lane and a reminder of how entertaining one man or woman with a guitar can be.
Cheers to you, Charlie.
Blake Dowling is CEO of Aegis Business Technologies. He can be reached at dowlingb@aegisbiztech.com