Ch, Ch, Ch, Ch … Changes
A letter from the editor of Tallahassee Magazine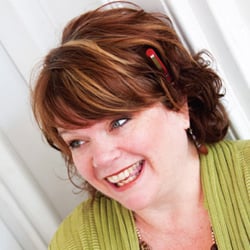 Kay Meyers
Tallahassee Magazine's Editor, Rosanne Dunkelberger
You may not realize it, but there's a "sameness" to each issue of any magazine that makes it easier for us editor sorts to plan ahead. Certain stories on certain topics appear on certain pages at certain lengths. For example, if I wanted to do a story on a child-related topic, I knew it was going to go on the Gen Next page and, to fit, it was going to have to be 650 words. History stories go in the front; home stories go in the back. The Spotlight is 250 words with a big photo … and so forth.
So when Publisher Brian Rowland walked into the conference room one afternoon, plopped a stack of city magazines on the table and gave us instructions for the redesign he was envisioning — "I want people to say 'Wow!'" — I knew we were in for it. The proverbial wheel was about to be reinvented.
Our marching orders were to create a new-and-improved publication that maintains the quality and integrity of our award-winning magazine, while presenting information in an easier-to-digest way that broadens Tallahassee Magazine's appeal.
In the ensuing months, I've pulled much hair out of my head, cried a few tears and spent a few sleepless nights, but you have in your hands the results of the process — the newly redesigned, and hopefully different and better, Tallahassee Magazine.
You'll still be able to find informative, topical feature stories and regular departments relating to homes, health and food. We've mixed things up a bit though, so you'll find items about happenings toward the back of the book now, rather than up front. And we've divided the magazine into three general sections focused on our hometown — stories about the place, stories about the people and stories about what's happening. Generally, we'll be doing more "showing" — with photographs, graphics, information boxes and short stories — than "telling." Although one new addition to the lineup, our version of a social column called "The Buzz," is chock full of names and events around town. Check it out. You're sure to find somebody you know mentioned — maybe even yourself!
Early on in the redesign process, we heard from Calynne Hill and Terra Palmer — Tallahassee's trend-spotters and creators of the lifestyle blog TuTu Divine — and knew a good fit when we saw it. They're homegirls (and first cousins), but they've always got an eye on what's going on in the world. And they're excellent at interpreting high style trends in fashion, decorating, entertaining and travel for our local audience.
Their first task was styling this issue's fashion photo spread about dressing appropriately for your age. After seeing the photos and reading their advice, I think you'll agree that even though Baby Boomers' micro-miniskirt days are long gone, we still have lots of options for looking stylish.
So page through our ever-so-slightly larger magazine and let us know what you think. Complaints (or should we say, constructive criticisms) are always welcome, but if you're feeling complimentary, feel free to share that, too.