Celebrating Traditions
Tallahassee Nurseries is Tallahassee's one-stop holiday destination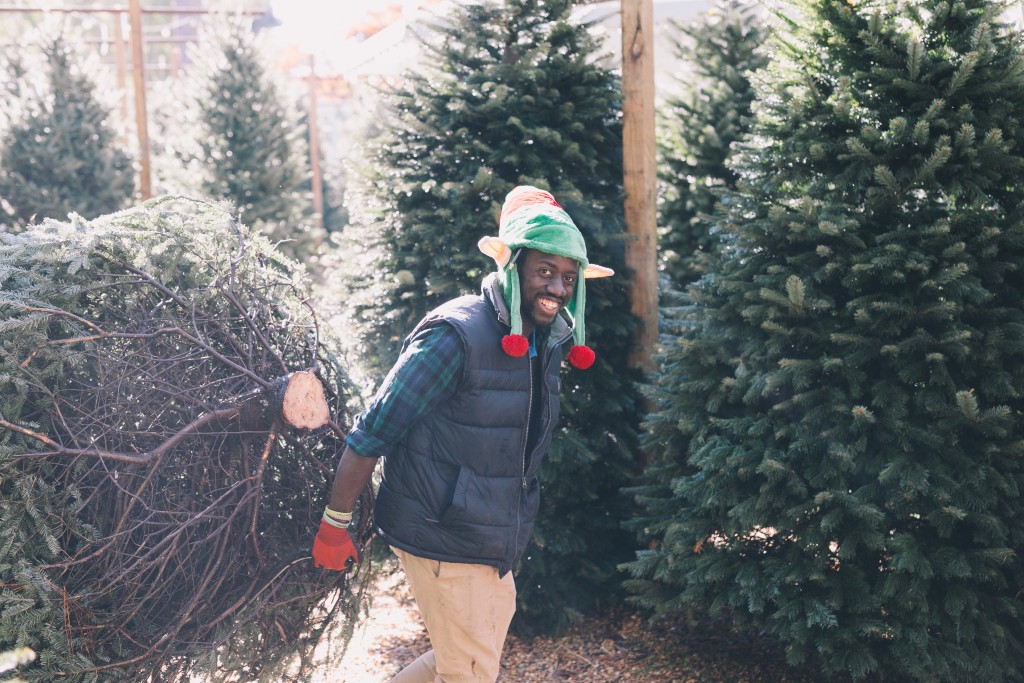 At Tallahassee Nurseries, we believe there is no better way to celebrate the holiday season than by embracing old traditions and making new ones with those we cherish.
Tallahassee Nurseries is Tallahassee's one-stop holiday destination. From premier Fraser Fir Christmas trees to stunning poinsettias, gorgeous winter garden color, unique gift ideas and other holiday staples and favorites, we have everything you need to bring the holidays to your home all season long. Since 1938, we've held the foundational principles of "quality, selection and service" — and the holidays are no exception.
Quality
Tallahassee Nurseries has an exclusive partnership with the best Christmas tree grower in North Carolina to bring premier Christmas trees to town for our treasured customers. Buying a Christmas tree from Tallahassee Nurseries is meant to be a stress-free, enjoyable shopping experience so you can focus on the important things during the holiday season. Once our trees come in, they're immediately set with a water base to ensure they stay fresh and pristine. All of our trees are displayed outdoors in our park-like setting. Stroll through our beautiful grounds and take in the scent of fresh pine as you find the perfect tree to bring home. 
Selection
During the holidays, the greenhouse goes red in true festive fashion. Come explore the largest greenhouse in town filled with high-quality traditional and novelty poinsettias. While you're there, you'll be sure to find other seasonal favorites like Christmas cacti, orchids and more. Pair a houseplant or orchid with a gift card to give the gift of selection.
Service
Here at Tallahassee Nurseries, the most wonderful time of year is all year long. We pride ourselves on providing the most exceptional service and an unforgettable experience to each guest that walks through our grounds. Our open-air shopping, paired with festive flair and bright smiles, is sure to transport you to simpler times. We hope to continue to be a part of your cherished holiday traditions.
We look forward to seeing you this holiday season at Tallahassee Nurseries, Tallahassee's Christmas tree headquarters and one-stop holiday destination.
Tallahassee Nurseries
2911 Thomasville Road  |  (850) 385-2162  |  TallahasseeNurseries.com