Celebrating Lulu
Georgia gal possessed great strength of unknown origin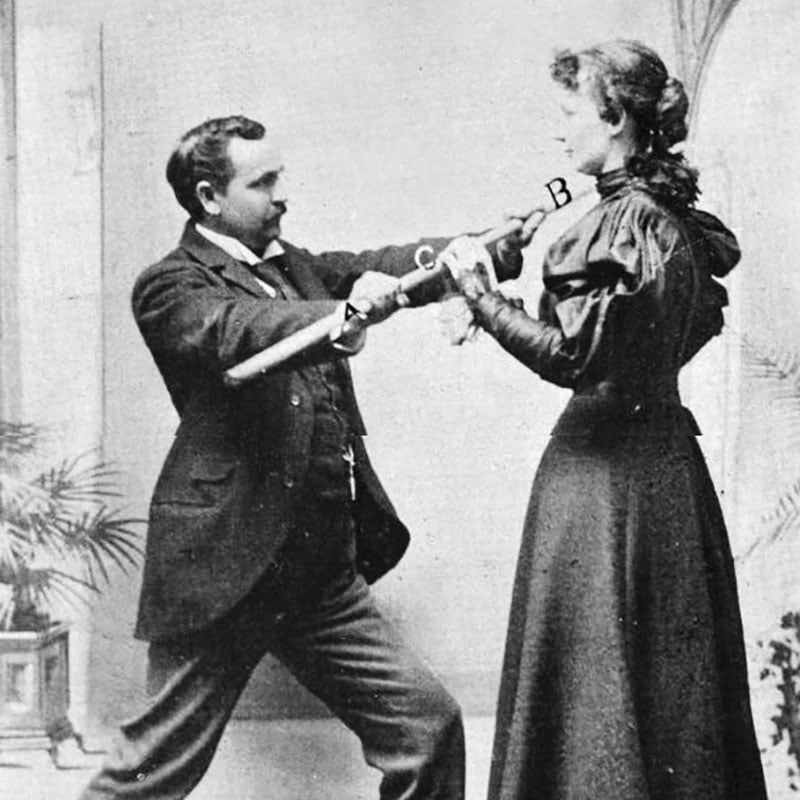 In the South, wherever menfolk gather to natter about all things masculine, there's always somebody who says he knows someone else who can jump higher, run faster or spit farther than anybody in town. It was at just such a gathering, nearly a half-century ago, that I first heard the name Lulu Hurst, a.k.a. "The Georgia Wonder."
Lulu was born in 1869 in Cedartown, Georgia, where she lived a relatively sheltered life … until the night of Sept. 18, 1883.
Fourteen-year-old Lulu and her cousin were spending the night together at the Hurst home when an electrical storm, accompanied by popping sounds and rapping noises woke them.
The following night was calm, but the mysterious sounds returned with added zest and seemed to come from Lulu's bed. About 20 neighbors were summoned to the scene. Someone suggested that an intelligent "force" was communicating with them and proceeded to ask questions of this supposed phenomenon. Correct answers — ages and numbers — came in the form of rapping noises.
"The old bed seemed to be educated," wrote Lulu in her autobiography. "People began to marvel and be afraid."
As word of the strange occurrence spread, crowds began to gather at the Hurst home. The force seemed to center on Lulu and it was discovered that the slender teen possessed surprising strength and that her touch had a healing quality. In addition, when she held any object — chair, walking cane, umbrella — in conjunction with another person, that object became uncontrollable.
"Several young men attempted to hold a chair with my hands upon it," Lulu wrote. "They tore that chair rung from rung and post from pillar trying to hold it."
The men also declared that an electric current had shocked them.
Lulu's father, W.D. Hurst, a deacon in his church, vigorously opposed any form of stage performance, but dignitaries from nearby Cedartown convinced him to allow his daughter to stage a public exhibition at the high school auditorium.
The event was standing-room only, and Lulu didn't disappoint.
She challenged one of the men in attendance to hold a cane horizontally in front of him, his hands on both ends. Then …
"I placed one of my hands on the cane," Lulu wrote, "with the palm against it, about midway between his hands. Very soon, the big man began to quiver, and then to totter, and then to brace himself, and then to lose his balance, and then to dance, and then to jump, and in the next instant he tumbled into a heap in the corner of the stage."
Newspapers took notice. A star was born.
Lulu toured the country — along with her father — and at each stop, local doctors and scientists were encouraged to investigate her power. In Washington, D.C., Alexander Graham Bell conducted extensive tests upon Lulu. No investigator ever offered a conclusive explanation for Lulu's abilities, but all were convinced that her power was in no way connected to physical strength.
In New York City, Lulu stood up against the famously strong "Jersey Lily" — the English actress Lillie Langtry.
Of the event, the New York Star wrote, "Lily's white hands grasped the (pool) cue and the Wonder placed one of her palms upon it. … With a bound, Mrs. Langtry was flung into the air, and, turning a somersault, she was pitched against a (stage) scene and went tumbling down the stage steps."
Mrs. Langtry was unhurt but astonished. "It was like a flash of lightning followed by a thunderbolt," she purportedly said. "It is indeed the most wonderful thing I ever saw."
Lulu's performances continued until the fall of 1885, when she suddenly announced that would appear no more on stage. She gave no reason for her decision.
After leaving the stage, Lulu briefly studied at Shorter College and then married her former business manager, Paul Atkinson, with whom she had two sons.
Every facet of her life was too implausible for fiction. In a two-year period, she achieved wealth, became the most publicized performer in America and walked away from it all. Lulu Hurst was a wonder, indeed.
---
Writer and one-time filmmaker Chuck Bowen lives in Thomasville, Georgia, and has been published in magazines including Southern Living.  He has a healthy interest in the bizarre and once played a TV role as Flako the Clown at WTVM in Columbus, Georgia.