Cay Hohmeister is The Ultimate Librarian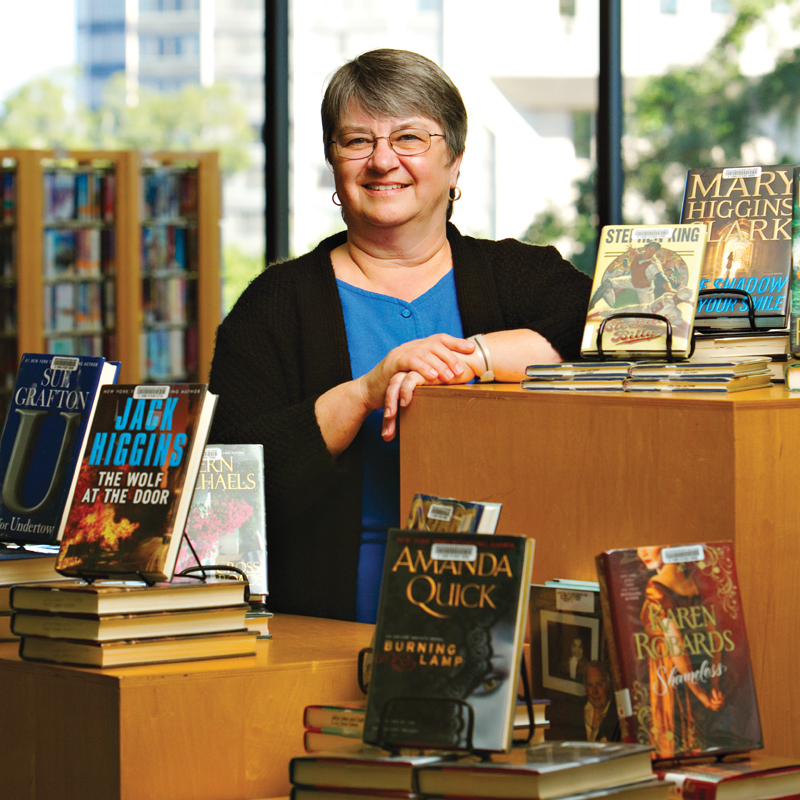 Helen Moeller closed the book on a successful 18-year career this spring, and a new chapter of Leon County library history commenced with Cay Hohmeister as the protagonist.
After her May 1 appointment, Hohmeister had to be a quick study. Immediately, she was responsible for expansions of more than five local library branches and amplifying the use of electronic resources.
"There's a lot more to think about in this job than in any other job that I have had," explains Hohmeister, an 18-year veteran of the library
system, about the new challenges as director. "We're getting more and more audio books and e-books that people can take advantage of, so I hope to increase the use of those types of resources."
Succeeding the award-winning career of Moeller has served as a motivational force, instead of intimidating factor, for Hohmeister. She couldn't find any reason against assuming her current leadership role.
"She was a great leader for the library system, and I hope that I will be able to carry on the work that she did," Hohmeister says about her predecessor. "I was quite honored to be offered the promotion; it's a great job."
Job demands leave little time for knitting and traveling, and new nonfiction novels have replaced her long-time favorite Jane Austen romance stories. But her aim to guide the county's libraries in a nurturing direction remains constant despite her challenging obligations.
"I hope that every library will be a welcoming place and that everybody in the community will feel that it's their library," Hohmeister says.