Cave Dwelling Turned Man Cave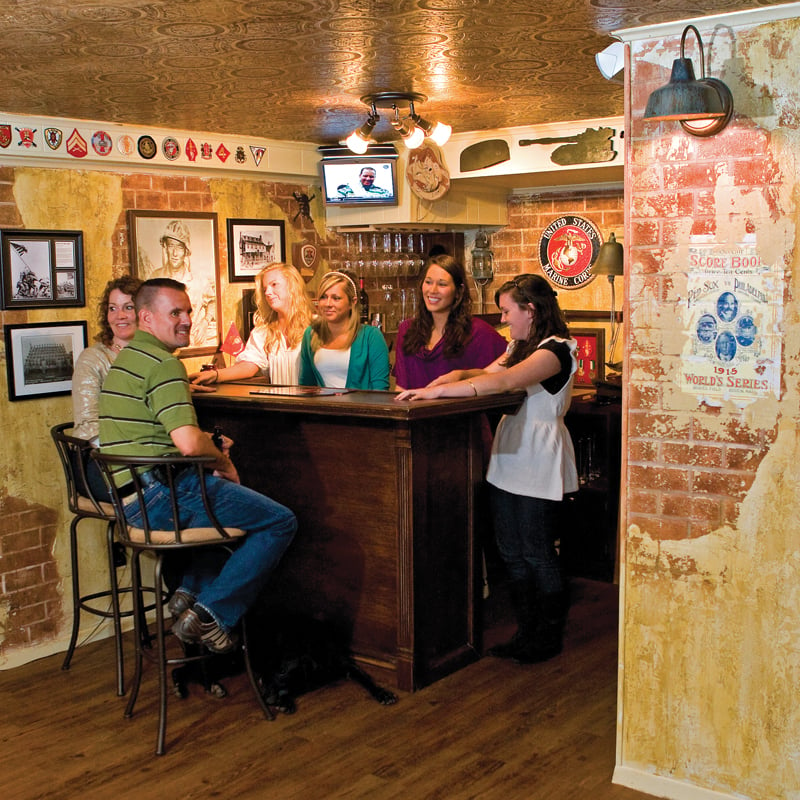 The term "man cave" sounds somewhat Neanderthal, but in modern times, they're anything but primitive. It's the place at home that a man can call his own – where he can drink beer, watch football and play poker to his heart's content. And unlike little boys' tree forts, man caves don't have to be off-limits to the opposite sex.
John and Kelly Pettit, of Ox Bottom Road, created his cave together, and the result is a basement-turned-Boston-sports-pub that family and friends of both sexes enjoy. The area is complete with a bar, couches surrounding a flat-screen, high-definition TV, Boston sports and military memorabilia, and an altogether cozy interior where every item has personal significance for the couple.
It was a project they truly enjoyed tackling together.
"We'd get up on the weekends and we couldn't wait to get down here and start working," John Pettit says. The couple has thrown memorable parties in the man cave (alternatively dubbed the "Chick Pit" when Kelly's book club convenes). At their daughter's high school graduation, a local Irish band came and played a rollicking set, but the room's full potential will certainly be met on Super Bowl Sunday, Feb. 1. On that day, the beer will flow and the man cave will be filled with, well, men.
A finishing detail was added with guys in mind: Kelly opens the bathroom door with a flourish to reveal a gleaming white urinal.
"So the guys will feel more comfortable," she laughs.