Cashing In My Chips
Immerse yourself in optimism and your perspective may change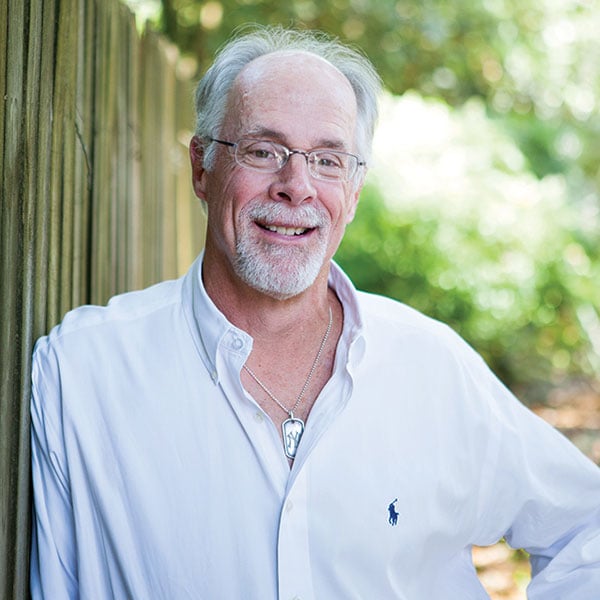 Finding myself one tweet over the line, I very deliberately, consciously turned off the news and reported to a weekly gathering of optimistic, grounded people who are close to the earth. They are the kind of folks who would line up to hear a shaman speak and are thus inclined to kick off their sessions, more often than not, with the singing of a song written by Eleanor Farjeon and popularized when I was young by a man then known as Cat Stevens.
You know how it goes …
Morning has broken like the first morning
Blackbird has spoken like the first bird
Praise for the singing
Praise for the morning
Praise for them springing fresh from the world
On this day, the group was due to hear from a woman with advice on how to reduce stress levels, a topic that most would agree has become especially germane of late.
Her father was killed by a drunken driver when she was 15, the speaker said in introducing herself. A year later, she lost a good friend who suffered the same alcohol-induced fate.
The speaker married almost as soon as she graduated high school and was a mother at 19.
"If stress did not find me, I created it," she said.
She divorced, and while a single parent working full time, began taking college courses at night at 24. She remarried at 30 and had another child, but that marriage, too, would not last.
"My best efforts never succeeded," the speaker offered. "I lacked confidence, and I was diagnosed with dysthymia, a mild, but long-term, form of depression."
Even her depression was depressed.
But, over time, the speaker got better. She enjoyed success as an economist and learned valuable lessons, which she shared with the grounded people, who nodded knowing approval.
She discouraged retail therapy: "My mother used to say, 'You don't own your possessions; your possessions own you.' We shop endlessly for material things and then become oppressed by the clutter that surrounds us."
She spoke to the futility of chasing unrealistic beauty ideals and the folly of comparing oneself to others. She elicited moans when she described people so consumed by social media that they neglect the people closest to them.
Refrain from all of those unhealthy activities, she suggested, and you will have more time to live life spiritually; engage in forgiveness and gratitude; deliver acts of kindness to others; and form well-considered, achievable self-improvement goals.
I have done so.
It shall be my goal over the next few months to permanently overcome my desire for chips, the single greatest obstacle in my path to a better life.
In kicking chips, I will enjoy myriad benefits.
Because I don't drink beer without chips, I will have to additionally refrain from it. Hotdogs must go. No longer will I have occasion to consume sour-cream based dips. When I refrain from disgusting myself by throwing down an entire bag of original Fritos — and they never get old — my outlook will improve, I will have more energy and will be more inclined to exercise.
I will start a patio garden. My tomato plants will flourish. I will score points with my wife who dearly misses the tomatoes grown in her native Iowa. My cardiologist will be pleased when I can honestly report to him that I have lain off the salt.
I will see more sunrises and visit more places where red-winged blackbirds, sitting atop cattails, are heard to sing their nasal song: "Okalee, okalee."
Which, roughly translated, means, "Praise ev'ry morning."
Best,
Steve Bornhoft
sbornhoft@rowlandpublishing.com
---
Birthdays
Grandson Rivers turned 2 three days before my spaniel with feet he never grew into and still without gray hair or arthritis — Atta, Boy — achieved 91 people years. Settling in behind the wheel of a wooden motor boat moored to the floor of Funland, the boy turned hard to starboard on his way, he said, to work, while I was greeted by the oral surgeon who concluded that the lesion on my kisser had to go and anesthetized, cut, cauterized, stitched and released me, a wounded fish. At the landing, my buddy Isaac, who arrived with a plan, but without food, drink, tender or tackle, wouldn't believe the truth; it didn't look like the work of a doctor to him. We combined to catch six green trout worth keeping from a tiny Apalachicola River tributary that appears on no map and whose waters soon will fill swimming pools in Atlanta, and I am sure I missed a few bites while drifting back in time to when I was a small boy and Grandpa Bill took me to Como Park Zoo to see its star, Casey the Gorilla. We brought an injection molding machine to life by feeding it quarters and watched as it whirredand exhaled and pressed and recalled Jules Verne and at last expelled a replica Casey that, still warm, I held to my nose, surrendering to a perfume so perfect, dear Rivers,that I would experience nothing like it until your newborn father was handed by his mother to me.
— Steve Bornhoft