Carry It Well
A new generation of leather bags makes stylish statements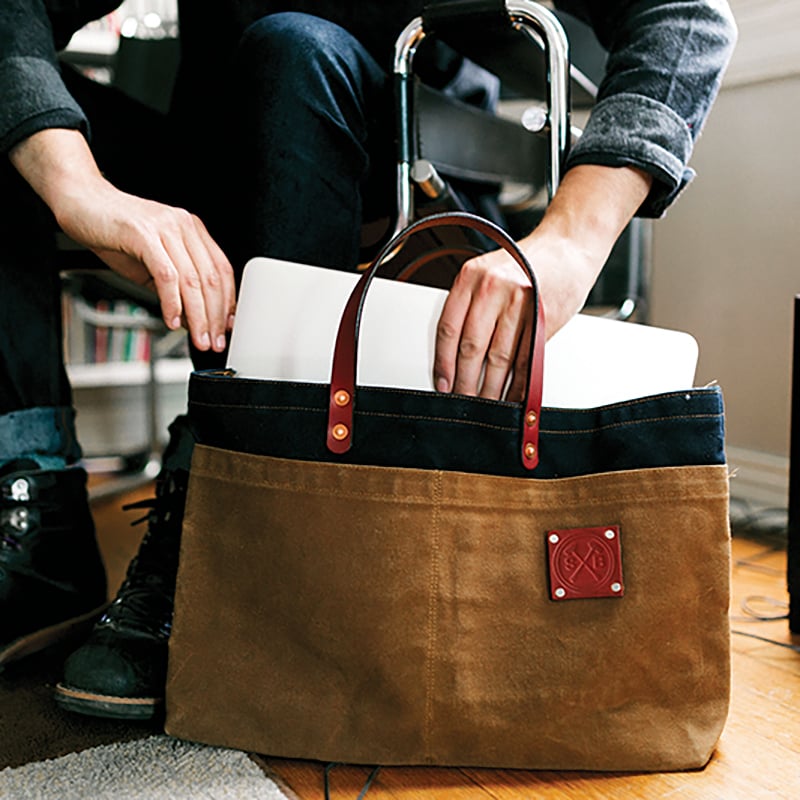 In the 14th and 15th centuries, the handbag was nothing more than a fanny pack. Made of leather, burlap and silk, these bags served as a means for carrying money, flint and spices. As we've evolved, so has the handbag. What was a once a tool of necessity has become a statement accessory.
While bags are often associated with the modern woman, bags in the workplace are becoming an increasingly more important piece for men, too. Functional and stylish, a good bag will be large enough to fit your important workplace gear, while also aiding in helping you look clean-cut and professional.
Many businesspeople are hunting for their perfect work bag on the internet, directly through their favorite online stores or through popular shopping websites such as Amazon or Ebay. While this process is relatively easy and convenient, the surest way to know if this important accessory has the right fit and feel for you is to touch it before buying.
For shoppers in and near Tallahassee, high-quality bags can be found nearby.
With stores in Tallahassee and in downtown Thomasville, Georgia, managing partners Jason Little and Kathleen Kelly stock a variety of medium- and high-end bags of assorted types for men and for women. Kevin's carries labels such as Patagonia, Orvis, Filson and its own. From popular messenger bags to executive-level briefcases, men can choose their professional look.
As a bonus, Little mentions, the store carries several different shell bags so that men and women can appear sporty and neat while out hunting or at the shooting range.
While women's handbags have evolved in shape, size and function, leather and burlap are still popular materials used for sturdy, stylish and long-lasting bags. With that in mind, Kevin's carries handbags ranging from leather and hides to burlap and canvas, sometimes all together on the same bag. While most of the offerings may be found at the store's website, Little mentions that Kevin's does do some extra buying for its in-store customers.
Sturdy Brothers, also in downtown Thomasville, specializes in handmade leather and waxed-canvas products, including totes, briefcases, device cases and duffle bags. Made in store, Sturdy Brothers bags and other products are nothing short of pieces of art.
Co-founder Ben Young said the shop utilizes local and regional materials and prioritizes craftsmanship.
"For the most part, all of our fabric is Georgia-made. … We cut and sew all the bags here in house. All of the leather is cut by hand," Young said, adding that each bag takes around two and a half hours to make. "We have a great team here that is always working on stuff."
The shop uses locally produced beeswax on its canvas products, lending a fragrance that discerning customers like. Young explained, "Most people use petroleum-based waxes, which isn't necessarily bad, but it doesn't smell so good, so we use beeswax."
---
Sturdy and Handmade
Sturdy Brothers, cofounded by brothers Benjamin and Spencer Young, initially specialized in functional leather aprons for baristas, woodworkers and others who work with their hands. They added tool rolls, then wallets, belts and carry bags. Every item is made by hand in Thomasville in the spirit of the brothers' motto, "Rekindling American Craftmanship."