Caroline Kirk of Leon is a 2017 Tallahassee Top High School Senior
Q&A with Caroline Kirk of Leon High School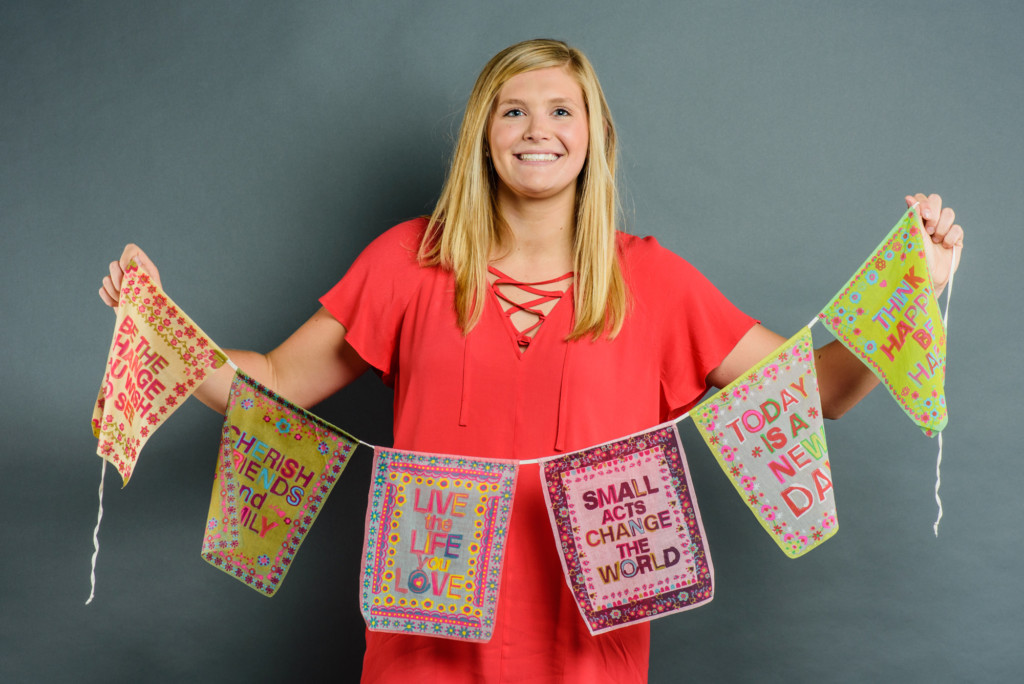 Whether she's on the volleyball court or serving her school as Leon's Student Body President, Caroline Kirk's mission is to serve God, her family, her friends and community with kindness, sensitivity and generosity. Caroline enjoys serving her community by raising awareness for the homeless in Tallahassee or helping fundraise for Leon High School's Dance Marathon, which helps children currently in Shands.
---
Tallahassee Magazine: Whom do you most admire, and why?
Caroline Kirk: I believe that every time I have been asked to answer this question, I have chosen my mom; and once again, she is the first and only person that comes to my mind. My mom is the most compassionate, service-oriented and dedicated woman I know. Not only has she raised what I think are four pretty awesome and unique kids, but she also has a passion for creating, cultivating and maintaining relationships with a variety of people. She has taught me to strive for the best in everything I do while keeping others and their stories at the forefront of conversation and action. She has taught me to be a servant leader, and as I have grown and evolved in my leadership throughout high school, I realize that servant leadership can be the most powerful and invigorating form of leadership. I love her and look up to her every day. In my mind, she is a prime example of how mothers can and do change the world.
Tallahassee Magazine: What are your post-graduation plans?
Caroline Kirk: Next year, I believe I will be attending the University of Virginia in Charlottesville. I couldn't be more excited to go to a school that is known for tradition, leadership and formation of the whole person. Founded by Thomas Jefferson, UVA cherishes ingenuity and the endless pursuit of something "better." Although I will be far from home, I will get to live in the "happiest city in the nation." As of now, I have elected to study political and social thought; however I am all over the place and constantly changing my mind. I plan to get involved with as much as I can, meet as many new people as possible and have the "best four years of my life."
Tallahassee Magazine: Where do you see yourself in 10 years?
Caroline Kirk: "What do you want to be when you grow up?" "Where are you going to college?" "What do you want to do next month?" These are all questions that have haunted me throughout high school. For a while, I would get frustrated when asked to answer them. I would feel uncomfortable with not knowing the course of action my life was to take in the future. Now, however, I feel extremely comfortable with the concept of "not knowing." And after a lot of self-evaluation, I have realized that I am comfortable with this because I truly love to live in the moment. (Sorry — I am a walking and breathing cliché!) All of this being said, in 10 years, I hope to be doing something that feels meaningful and is very hands-on. I love being in the heart of action, discussion and passion. I don't necessarily have a profession in mind, but I know that I love working and being with people as well as helping those in need. I can imagine a future practicing law and being a voice for those who can't speak for themselves. But I can also see myself in non-profit work, or traveling or being some kind of motivational speaker. I am excited for the future, and I know I will find joy in whatever I am doing, wherever I am.
---
This is one of nine interviews with 2017 graduates of Tallahassee high schools, each of whom displays stellar skills and a promising future.