Caring Treatment Close to Home Makes a Difference
"You can live with cancer, especially if treatment is near your home"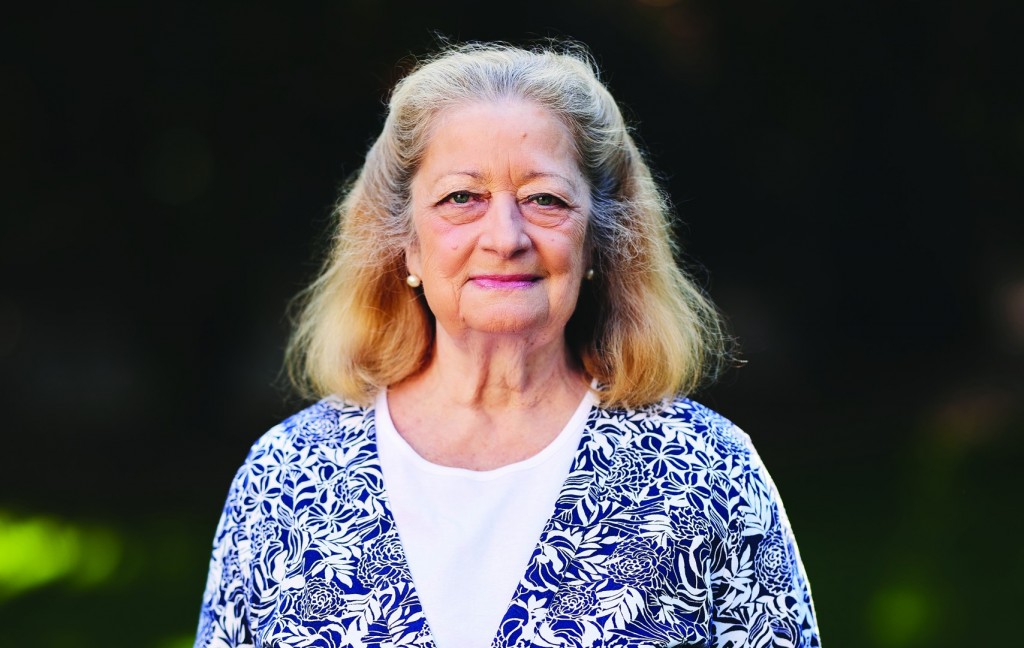 Hearing the words "you have cancer" is a heart-stopping, gut-wrenching, breath-arresting moment when time seems to freeze. For the physicians, nurses, technicians, counselors and support staff members in the Florida Cancer Specialists network, dealing with the emotional toll of a cancer diagnosis is as important as treating the cancer itself.
Isabel Owens has heard those words not once, not twice, but three times.
A Tallahassee native who describes herself as "a young 74-year-old," Owens was diagnosed with breast cancer in 2002. A lumpectomy, radiation therapy and chemotherapy at Tallahassee Memorial Healthcare followed, then a full recovery. In 2008, she was diagnosed with cancer in her other breast.
"I didn't realize there were different kinds of breast cancer," Owens said. "Luckily, the risk was lower, so I had another lumpectomy and radiation but no chemo."
Two years ago, in February of 2019, Owens was diagnosed with lung cancer. Her doctor at TMH Partners, Dr. Carlos Campo, had been keeping an eye on some spots on her lung, and a biopsy revealed the cancer had penetrated the outer wall of the lung. Stage 4 lung cancer.
"My daughter was with me at the hospital, and she found out first, while I was in the recovery room," Owens said. "They told her I had nine months to live."
Dr. Campo referred her to Dr. Paresh Patel at Florida Cancer Specialists' Tallahassee location. They discussed her options, including immunology therapy and clinical trials.
"The immunology sent me for a loop for about 24 hours," Owens said, but Dr. Patel gave her hope. "He said,
'I'm going to fix you.' And I've been in remission for over a year."
Dr. Patel believes the rapid advancement in oncology treatment options has vastly improved the outcomes for cancer patients. "Every morning, we have to check and see what new drug has been approved that we can use for our patients."
He also believes in treating patients like family, because personal attention makes a difference in patient outcomes. "I love getting hugs from my patients,"he said.
A cancer diagnosis at any time tends to bring with it a lot of soul-searching and introspection. With the forced isolation of the COVID-19 pandemic, Owens said she had a lot of time for reflection.
"I thought, if God's going to give me all this time, I need to make good use of it," she said. "I decided to train a puppy for a PTSD veteran. God led me to this."
She has always loved dogs, but being retired and on a limited income, she cannot afford to care for a dog properly — food, shots, grooming and other veterinary care. Valor Service Dogs, headquartered in Tampa, covers all expenses for the dogs in training. Once a week, Owens and R.J., a 4-month-old red Labrador retriever puppy, travel to the regional VSD office in Valdosta, Ga., for classes. It's a win-win, she said.
"It's not my expense, but I get the joy of having the dog," Owens said.
"It's a two-year commitment, so I'm committing to two years of being here."
Emmanuel George, 68, isn't planning on going anywhere anytime soon, either.
George, of Crawfordville, had received the results of the routine blood work done to monitor his diabetes when his primary care physician referred him to an oncologist, Dr. Scott Tetreault
at FCS.
"We started with chemo, but he and I had a conversation and decided I should have a bone marrow transplant at Shands," George said. "The remission didn't last long, so I came back and resumed treatment with
Dr. Tetreault."
George started getting treatments once a week and showed improvement to the point his treatments were cut back to every two weeks. Now, he gets treatment once a month.
"I'm in a clinical trial, and I like the treatment I've been receiving," George said. "Everyone is so nice."
Asked to describe Florida Cancer Specialists' care, he replied, "One word: excellent!"
"I know they said there's no cure for multiple myeloma," George added, "but to see me, other than my bad knees, you'd never know I'm in cancer treatment."
Dr. Tetreault said the advances over the past 25 years have meant that certain cancers, even if they can't be cured, can be treated and managed for a very long time.
"We can put them in remission basically forever," he said. "You can live with cancer, especially if the cancer treatment team is near your home."