Medical Profiles: Capital Periodontal Associates
Dr. William T. Baldock & Dr. William T. Baldock Jr.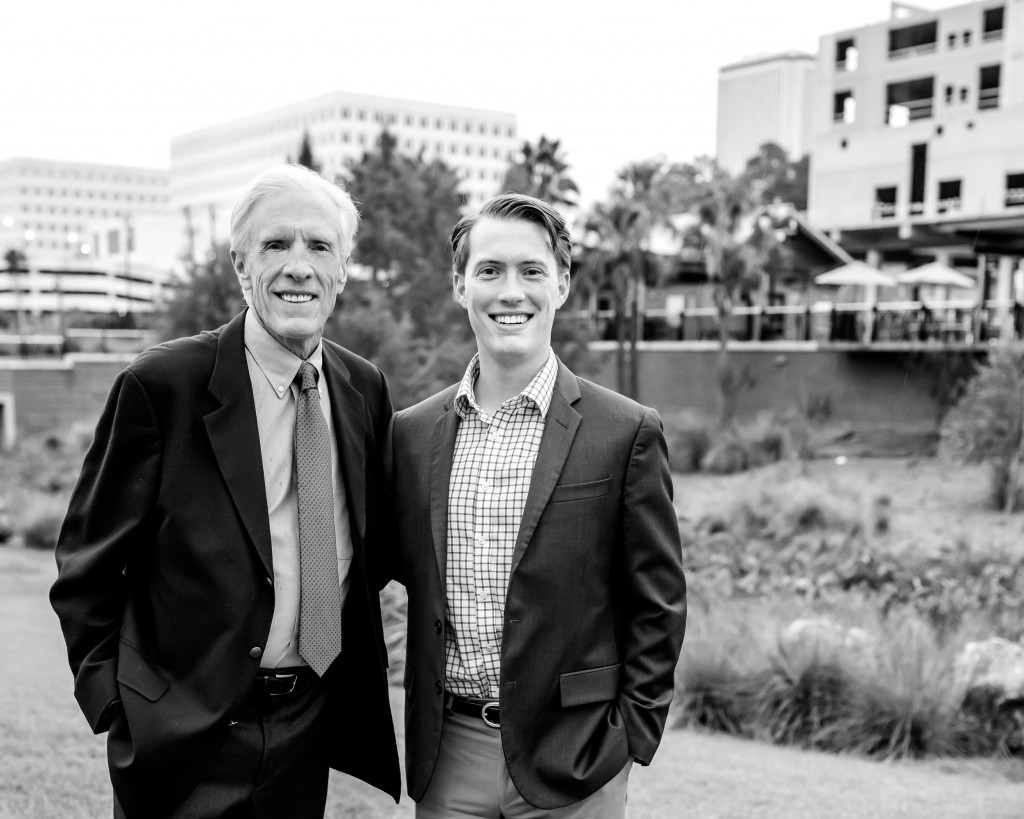 What services do you offer to your patients? Our practice offers state-of-the-art periodontal and dental implant treatment. Our procedures include dental implant surgery, laser surgery, scaling and root planing, gingivitis and periodontitis treatment, gingival flap surgery, oral cancer screenings, cosmetic contouring procedures and more. Treatment for our patients also includes conscious sedation and anxiety management techniques.
How has your business expanded? Capital Periodontal is excited to welcome
Dr. Will Baldock Jr. to the practice next spring. He is currently completing his periodontal residency program at The Dental College of Georgia at Augusta University before returning home to Tallahassee in early 2021. As co-chief resident of his program, Dr. Will Baldock is highly trained in the most modern periodontal and implant placement procedures and is dedicated to the prevention and treatment of periodontal disease. It has been our goal to expand Capital Periodontal Associates as a father-son team, and we are excited for our patients to establish long-lasting relationships with Will. He is a compassionate doctor who is committed to providing the very best periodontal care to his hometown and surrounding areas.
What is unique about capital periodontal associates? Capital Periodontal Associates is a patient-centered practice. We develop specific periodontal treatment plans that meet the needs of each of our patients. My staff and I set aside time to listen to our patient's concerns and provide patient education throughout every step of the treatment process. It is our goal to continue to provide each patient with unparalleled periodontal treatment in our expanding community.
How do you ensure your patients receive the highest quality of care? Capital Periodontal is a team of exceptional professionals, including a registered surgical nurse, dental hygienists, dental assistants and patient care coordinators who place patient care as their utmost priority. Before, during and after a periodontal procedure, we are accessible to our patients. Capital Periodontal also partners with our patients' restorative dentists and physicians to ensure their excellent oral health.
What do you see for the future of your practice? While so much has changed in our dental community due to the COVID-19 pandemic, one thing has remained constant at Capital Periodontal: the commitment to our patient's health and safety. Infection control has always taken precedence in our office, and this year we have added even more layers of protection for our patient's safety. We will continue to follow the American Dental Association, Center for Disease Control and OSHA guidelines to ensure our infection control procedures are current and adhere to each agencies' recommendations. We salute our fellow colleagues and friends in the Tallahassee dental and health care community who are taking every precaution to ensure our city remains safe and healthy in 2021.
Capital Periodontal Associates  |  2621 Mitcham Drive, Suite 101  |  (850) 942-8111  |  CapitalPerio.com