Capital Health Plan Unveils New Metropolitan Health Center
Facility includes aging center in honor of the late Nancy Van Vessem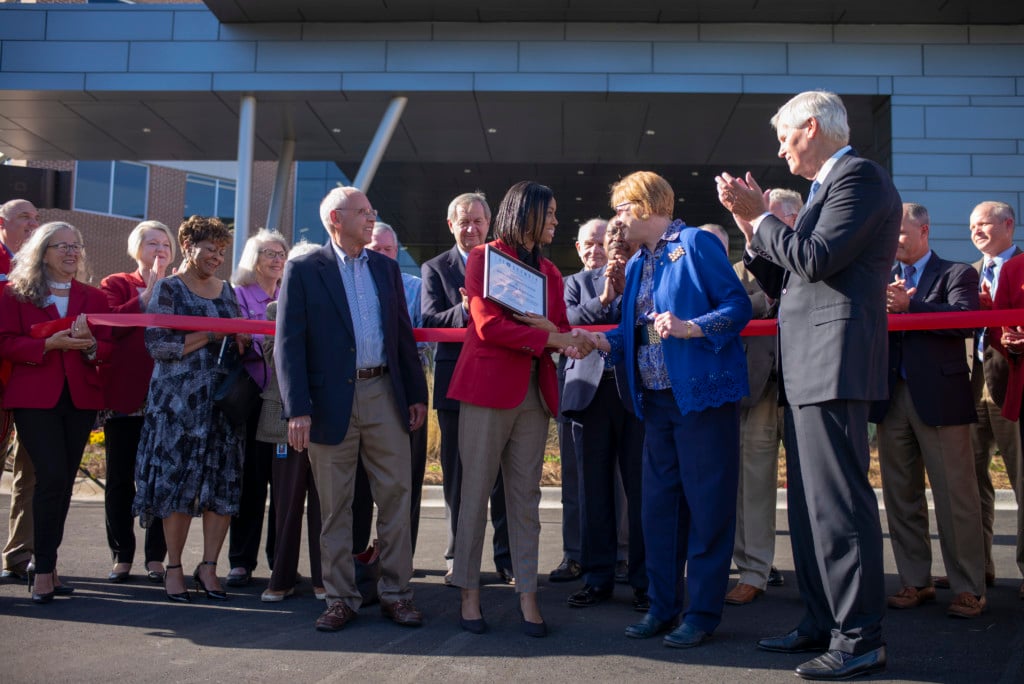 Days before opening, Capital Health Plan's new Metropolitan Health Center already had customers showing up there for care, said John Hogan, CHP's CEO and president.
That's because the facility "looks so good," Hogan said.
The 72,000-square-foot facility, located on Metropolitan Drive next to Tallahassee Memorial HealthCare's Northeast emergency center, is poised to open on Monday. It features wide hallways, sound-resistant exam rooms and a special entrance area for ambulances.
The center will provide a variety of medical and therapeutic services such as wound care, urgent care, complex care and senior care. The facility also includes physicians' offices, imaging services and lab work.
It boasts what it calls a first-of-its kind Disaster Recovery Center, designed to keep the facility operating amid events such as hurricanes. A special cooling system will keep the facility off the grid during daytime.
The facility's Wound Care Center marks a progression for CHP in offering a special treatment area for patients with wounds.
"We saw a need in the community," said Polly White, senior V.P. of clinical operations for Capital Health Plan. "Five years ago we said, 'Let's try this,' and it just exploded."
The Metropolitan Health Center also features the Nancy Van Vessem, M.D., Center of Healthy Aging, in memory of the late Dr. Nancy Van Vessem, who served as chief medical officer for Capital Health Plan.
The Van Vessem Center aims to provide enhanced care for the area's growing 65-and-over community.
"We all are aware of the very tragic events that led to her untimely death at the Hot Yoga studio," Curtis Richardson, Tallahassee Mayor Pro Tem, said during a ribbon-cutting ceremony on Wednesday. "This being dedicated in her name certainly allows her memory to live on in perpetuity."