Capital City Offers Book Clubs For All Interests and Ages
Forget Phonics, Tallahassee is hooked on books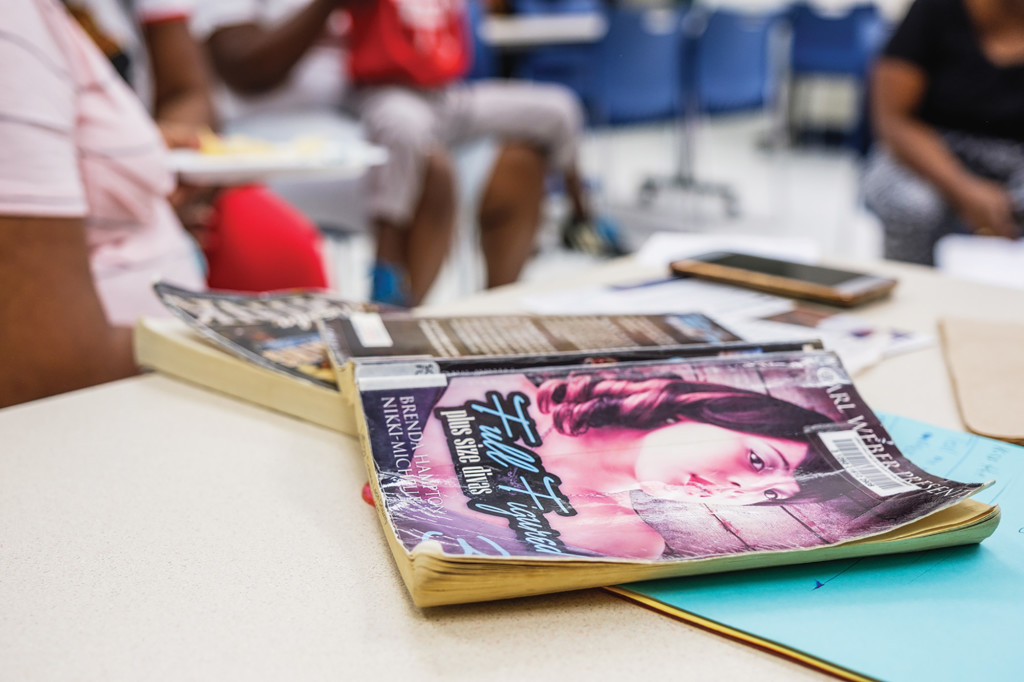 Technology has changed the way some of us read, but it hasn't diminished our love for the written word — despite dire warnings to the contrary.
Just like our definition of "newspapers" has evolved from words on newsprint to include characters on a screen, it's the words, not the conveyance, that matter.
Ask your reading friends if they're book club members, and you'll likely get a mixed response: Some may be enthusiastic book club members, perhaps of more than one club; others might eschew book clubs, disliking what they perceive as the "rules and regimentation" of reading the same book and discussing plot line and character development.
But Tallahassee offers a book club for every reader. Whether you're looking for an online club in which members post their impressions of a particular book or prefer a group that enjoys gathering and discussing a book terra firma, the shared experience is a unifying force.
"As soon as you read something you really enjoyed, you want to tell somebody about it," said Debra Sears, library director for the LeRoy Collins Leon County Public Library system. "You discuss, maybe you disagree, but that's not a bad thing."
Each of the six branch libraries, as well as the main library in downtown Tallahassee, hosts at least one book club. Most meet monthly. Some are genre-based; others are generational.
The Dr. B.L. Perry branch library on South Adams Street hosts the Urban Fiction Book Club. The Northeast Branch Library on Thomasville Road is host to the Mystery Book Club as well as the Fiction/Non-Fiction Book Club.
The Lake Jackson Branch Library on North Monroe Street hosts the History Book Club, while both the Woodville Branch Library and the Jane G. Sauls Fort Braden Branch Library host fiction book clubs.
The Woodville library hosts the JAJO book club "for those of us who take a little more time to finish a book." Meeting quarterly instead of monthly — January, April, July and October, or JAJO — this club is perfect for people who like to read a bit more leisurely.
"The Book is Better" club focuses on books that have been made into movies. Although it is based at the main library on Park Avenue, it often meets off-site at a café or coffee shop.
The Eastside Branch Library on Pedrick Road is home to The Bucket List Book Club. As the name implies, members suggest titles they have always meant to read but never got around to.
"This club is different from any of the other book clubs," Sears said. "Sometimes they read the same book, and sometimes they read different books by the same author."
To see what each library club is reading and when it meets, go to the library's web site at leoncountyfl.gov/Library and click on "Calendars and Events," then on "Book Clubs for All Ages."
Fran Conaway has been a member of several book clubs and is the de facto leader of a non-traditional book club called The Whatevers, which formed about 15 years ago.
Conaway said the club is based on a group Beth Logan participated in when she spent some time in Singapore following her retirement from Florida State University's library science faculty.
Logan has since passed away, but The Whatevers remain part of her legacy.
"We read whatever we want," Conaway said. "We bring a snack and a beverage, visit for a while, then go around the room and talk about what we've read. We end up reading books we might not have otherwise. We're really more of a reading club than a book club."
Bookstores are another place to consider. Booksellers support book clubs, for both philosophical and financial reasons. It simply makes good sense to support the organizations that support your business.
"The best-kept secret about Tallahassee is the tremendous number of book clubs," said Sally Bradshaw, proprietor of Midtown Reader, an independent bookstore.
"Bookstores are a safe haven for readers and people who love learning. Regardless of political differences, this is a really literate community."
Club Hub
Midtown Reader hosts The Book of the Month Club, with staff taking turns leading the monthly discussions. In addition, there's a shelf called "Book Club Love" that features the current month's books for more than a dozen clubs. Clubs that register earn a 10 percent discount for members purchasing that month's book. Clubs looking for a place to meet can gather there in the evenings for a nominal fee. "A lot of people who are new to Tallahassee come in," Bradshaw said, "because a book club is a great way to meet new friends."