Cancer Survivor and Artist Pam Talley Memorializes Life Through Her Paintings
When Talley received her breast cancer diagnosis in 2001 she began to view art as the self she leaves behind.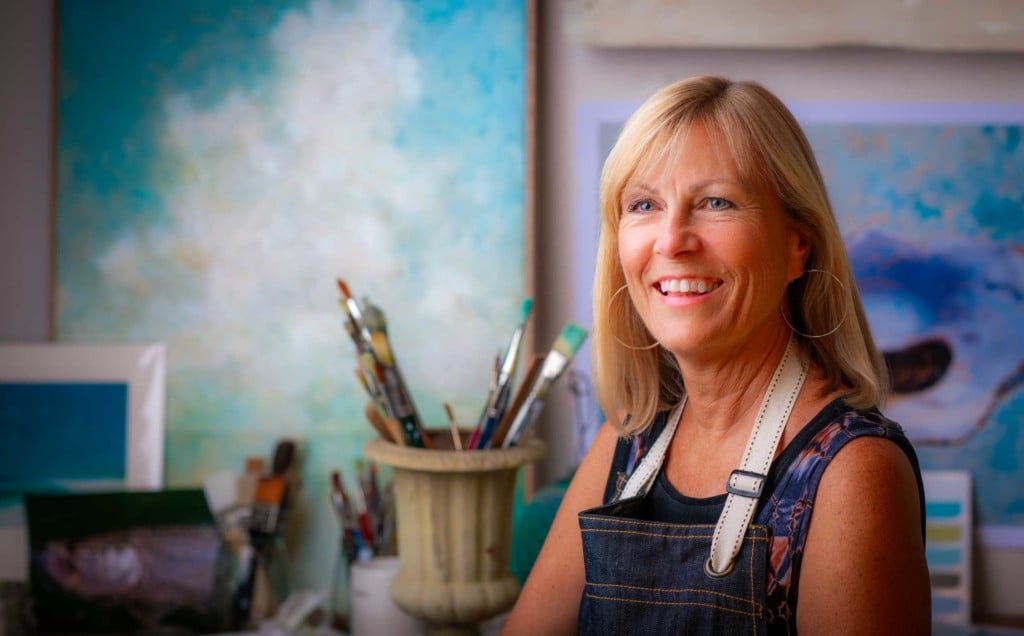 Pam Talley was a schoolgirl when an art instructor singled her out as especially gifted and, for the first time, she realized she had something extra to offer the world. "Painting was the one thing I had talent in," Talley said, "so I was encouraged." Talley, then, was inclined toward art, but her practical parents pushed her into graphic design — in an era when that work was accomplished without computer assistance.
Now 57, Talley, who grew up in South Florida, long ago abandoned design to pursue a goal of becoming a full-time artist. Talley and her husband, Steve, once owned the local Brush & Palette Studio. Talley painted upstairs and taught art classes downstairs for about 20 years until the couple sold the business in 2006. In 2001, Talley was diagnosed with breast cancer.
Doctors were confident that they had detected the cancer in its early stages, but Talley ultimately underwent a double mastectomy, radiation treatments, chemotherapy and reconstructive surgery. Some artists may have been left devoid of creative energy. Talley thought more about her art. "When you get a diagnosis like that, you start thinking, 'What did I contribute while I was here? What's going to be here after I'm gone so that everybody knows I was here?'" Talley said.
The artist is a self-described impressionist. She uses a palette knife and oil to capture scenes that capture her. In one of her favorite paintings, titled "Seaside," billowy clouds inhabit the sky and a distant horizon beckons. "It's not a big, heavy message," Talley said. "I want people to be transported.
They are out on the boat and not seeing anything but the water and the sky. "Impressionism gives a feeling of the moment. Although my work is based on realism, I like to be looser." In a piece she is currently working on, a shoreline winds its way into the distance. The focal point is just off the tip of a spit of land that is seemingly a mile or two away.
Talley said the challenge has been getting the "lines" in the painting to converge to move the viewer's eye through the painting. "When I think of impressionism, I think of very loose strokes," Talley explained. Instead of a brush, Talley uses a palette knife, which she says keeps her from being too precise. A close look at her paintings reveals bumps and crevices in the paint.
Talley's most popular work, "Slurp," is a study of an oyster. She began painting oysters after a certain shell captured her attention during a trip to St. George Island. "I always see something that inspires me," Talley said.
She then sets about recreating those moments for others to enjoy. She has been a professional artist since 2007, when she began showing her work at a gallery located in Seaside called An Apartment in Paris. Talley said she is making a push to get back into a creative groove following a difficult period that included the death of her mother.
Her goal is to paint two hours a day. "I see a light now," she said. "I see how I can start getting back into it."