Camellia Aficionados Converge on Tallahassee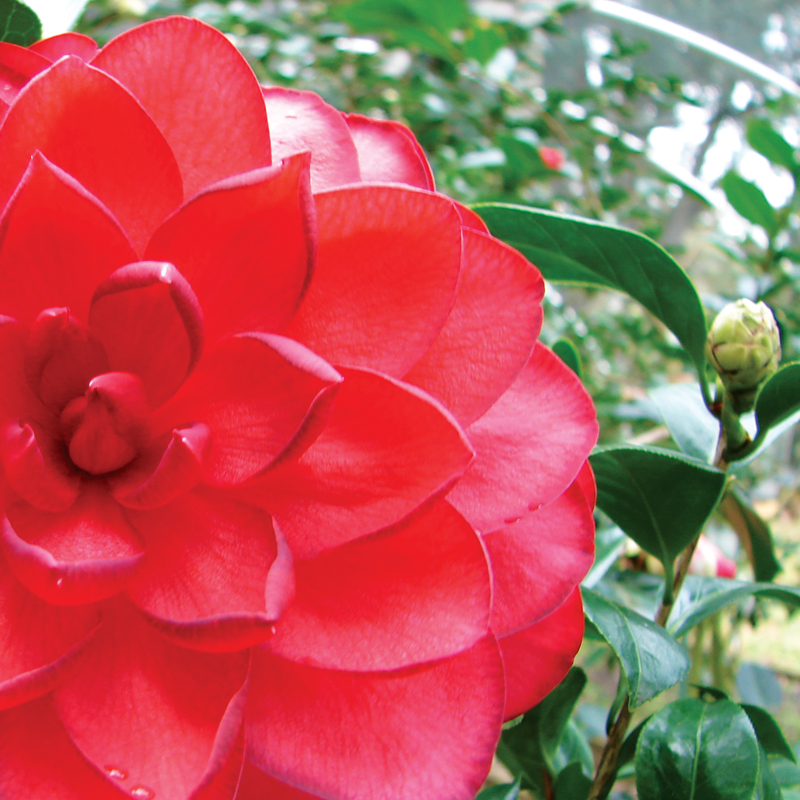 If you love camellias, you're about to get a once-in-a-lifetime opportunity to see some of the best blooms from around the country when the National Camellia Society holds its 2015 annual convention in Tallahassee. The end of the convention coincides with the Tallahassee Camellia Society's annual camellia show Jan. 31–Feb. 1 at the Doyle Conner Agricultural Center (3125 Conner Blvd.), and the host chapter is providing refrigeration so convention participants can store their flowering specimens until the show.
Tallahassee last hosted the national convention 50 years ago, when the Camellia Society and all its local affiliate chapters were all-male bastions that women were not allowed to join. The rationale, according to longtime members, was the erroneous belief that women couldn't grow camellias so there was no point in including them. Individual chapters began admitting women in the 1980s, and some of the men were so displeased they resigned their memberships in protest. Mary Maud Sharpe was the first woman elected local president, in 1998.
Led by current TCS President Alex Hinson, local members have emphasized Southern hospitality to showcase "Camellias in the Red Hill Country" during their peak season.
The convention will include tours of area gardens and greenhouses, and speakers John Wang of San Francisco, who will discuss hybridizing techniques, and Southern Living plant expert Buddy Lee, who will discuss landscaping with camellias. Participants will also have the opportunity to check out the camellia collections at the city's Dorothy B. Oven Park and Maclay Gardens State Park, which was a finalist to become the permanent home for the national organization but ultimately lost to Massee Lane Gardens near Fort Valley, Georgia.
The deadline to register for the convention is Jan. 15, but the camellia show is free. Hours are 2 to 4 p.m. Saturday, Jan. 31, and 1 to 4 p.m. Sunday, Feb. 1.
For more information, go to tallahasseecamelliasociety.com, where everyone, regardless of gender, is welcome.