Bumpa's Local 349 Bumps Into Top Spot for Sports Pub
The sister to Gordo's is vying for the hearts of Tallahassee residents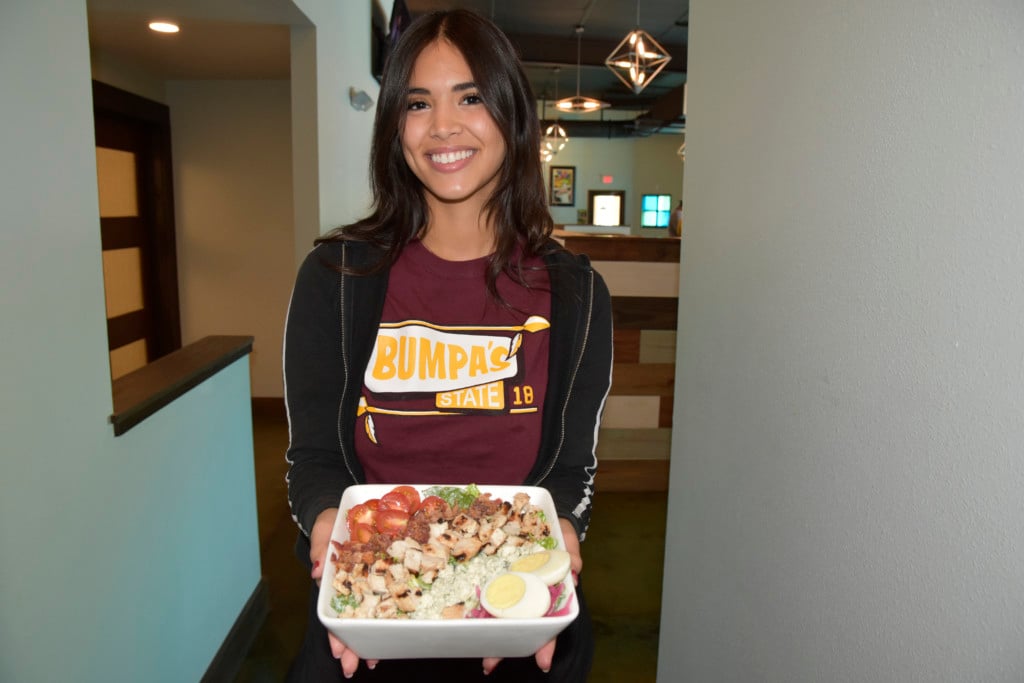 As most interesting stories begin, it all started with a chicken wing — a wing so good, so unmatched in taste, that it inspired the concept
of Bumpa's Local 349. The chicken wing in question was first consumed by Bumpa's owner Eddie Agramonte while visiting London. Then and there, he decided to bring the deliciousness stateside.
While a chicken wing was the spark that lit the fuse for the brand new Bumpa's, Agramonte is no stranger to the restaurant business.
He began as a dishwasher at the age of 13 and worked all angles of the service industry before himself becoming an owner. Agramonte now owns multiple restaurants in Tallahassee, but he is most widely known for Tallahassee's beloved Cuban restaurant Gordos.
With Gordos as the beacon of his success, he sought to venture into a different scene — sports bars.
"I wanted to open a locally owned sports bar that isn't a franchise," said Agramonte. "Nothing is frozen or pre- packaged, it's all fresh and made in-house. Our food is locally sourced, and the craft beers are locally brewed."
Agramonte describes the menu as classic comfort foods with twists that make them even better. Prime examples are the Bumpa Burger, which is topped with housemade pimento cheese, pickled red onions, arugula and roasted jalapeno, and the Churrasco Tacos, filled with tender skirt steak, cilantro lime slaw and chimichurri.
Other crowd favorites include the fried ribs, lavash and, of course, the wings.
The atmosphere is inviting with decor that nods to iconic sports movies. One talking point is the array of live-edge wood tables, including a pre-civil war cedar, and the iconic "Old Bumpy" — a tree that gnarled to form a face.
A veteran in the industry, Agramonte considers those in the service industry to be some of best people in the world, therefore you can always expect exceptional service from his staff.
"Some of my favorite moments are on nights when we are really busy, and we are all working together as a cohesive machine
to provide great food and great service," said Agramonte. "I get to
witness those people smile while enjoying their food, the experience and the friends that surround them. Those moments are why I love this industry."
BUMPA'S |  2738 Capital Circle NE | (850) 999-8652 | Bumpas349.com