Building Out Downtown Tallahassee
New Developments on its Outskirts, as Retail and Residential Grow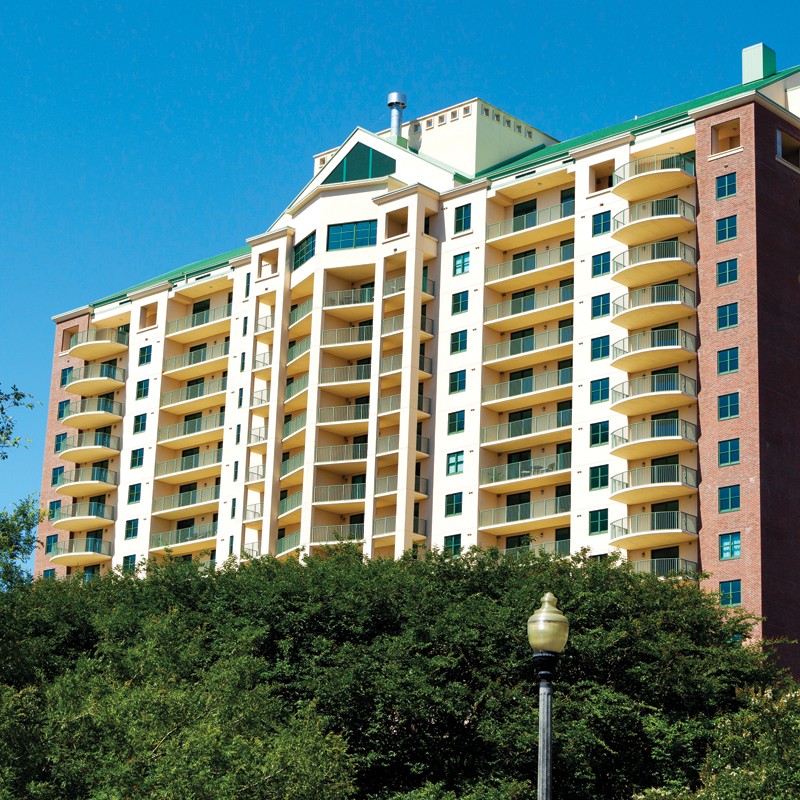 In the 1970s and '80s, cities nationwide began to embrace the suburban trend, with subdivisions and shopping malls cropping up left and right. This trend began to drain downtowns, previously centers of commerce and social gatherings. Tallahassee's downtown was no exception. While it is a central hub for associations, attorneys and lawmakers, Tallahassee's downtown has not been an area with great residential or retail concentration in the past couple decades. Now, however, that is beginning to change.
Jay Revell, executive director for the Tallahassee Downtown Improvement Authority, explains that recently our downtown has begun a renaissance. As close-by areas like All Saints, Gaines Street and CollegeTown have begun to develop into residential and retail centers, the area we can call "downtown" has expanded.
"We have never truly had an urban option for living, and what you are seeing today is the foundation for that urban option. What it's more about is what part of downtown you identify yourself with. That's where I see the real opportunities for us to help nurture those individual district identities as a part of a greater downtown vision," said Revell.
While officially downtown is 22 square blocks between Tennessee and Jefferson streets and Gadsden and Bronough streets, structures like Hotel Duval and the new Four Points by Sheraton Tallahassee have combined with these flowering neighborhoods to extend downtown's unofficial boundaries. This expansion brings many residences, boutiques and restaurants into the fold, and it all means exciting growth for Tallahassee's downtown.
Revell points out that in any city, downtown areas are all about providing a place where everyone can identify with the city and each other. And Tallahassee's downtown is a great melting pot; on any Friday night, patrons of a local downtown bar or restaurant can rub elbows with college students, families and professionals young and old.
"You see a really wide range of diverse cultural backgrounds and also age," Revell explained. There is no one downtowner demographic. Some people who work downtown prefer to live there to avoid a commute, while some students either rent units or occupy units owned by their parents, and some retirees gravitate toward downtown for its walkability and convenience.
As residents begin to move back toward the city center, some might wonder what downtown area would best suit them. For those who want to be right in the middle of everything, there are three condominium buildings in the downtown center: the Tennyson building, Tallahassee Center and Plaza Tower. Popular nearby areas include Gaines Street, which is currently attracting large amounts of student-oriented development, and All Saints, which has become popular with young professionals because of its proximity to recreational activities and small local shops.
Regardless of which areas people prefer, Revell noted that downtown's growth is undeniable. "When you look at the real estate development market, student and multi-family housing, which is urban living, is really driving [that] market. These new options for urban living are really happening here in Tallahassee at a faster rate than you're seeing it in other places because we never had that option; now the option is being built out."